The Prepaid Debit Card Comes of Age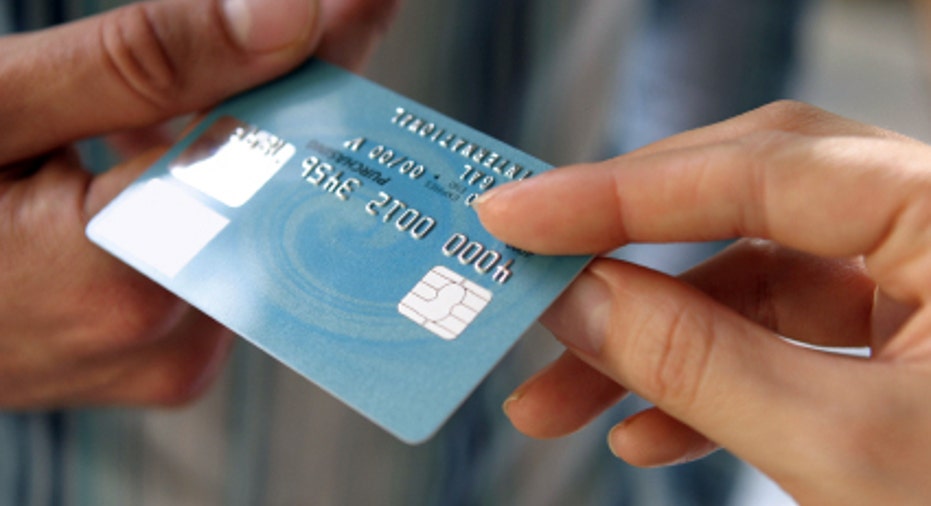 More than 1 in 8 American consumers now carry reloadable prepaid debit cards, according to a new report from Javelin Strategy & Research. Stronger rewards, cheaper fees, and changing attitudes about traditional banks all contributed to the growth of prepaid debit, even during a period that saw many banks shrink the number of their traditional checking, savings and credit card accounts.
In October, Javelin commissioned researchers to interview more than 3,000 Americans about how their use of prepaid debit cards has changed over the past few years. In the process, the research team gained insight into how consumers choose prepaid cards from an increasingly crowded field. Beth Robertson, Javelin's director of payments research, told CardRatings.com about her team's findings.
Online purchasing drives adoption of reloadable debit cards
More than half of underbanked respondents told Javelin's research team that they used prepaid debit cards for routine online purchases. E-commerce remains in its infancy, mainly because of issues of access and security. Reloadable prepaid Visa, MasterCard, and American Express accounts let underbanked Americans convert cash into online currency, while shielding traditional bank accounts from online fraud.
"E-commerce is only about 6 percent of retail spending," Robertson says, adding that retailers and banks have a long way to go before they master this emerging market.
In the meantime, successful card issuers have turned reloadability into an opportunity to foster long-term customer loyalty. Instead of burning one-time-use debit cards, Robertson says, more Americans are reloading the same accounts. Over time, that trust can grow to the point where customers consider using more financial services from their debit card issuers.
Building new banking relationships without bank branches
"Underbanked" consumers make up a growing segment of the American population, according to Javelin's findings. "More people are coming into the country with less of a relationship with traditional banks," Robertson says. "They're less inclined to open a checking account because they're comfortable with other means of managing their money."
Other frequent debit card users include consumers whose struggles during a sluggish economy have forced them to seek alternative ways of cashing paychecks and paying bills. Debit cards have also sprouted in the wallets of young Americans. Unable to get credit cards until age 21, more Generation Y consumers rely on debit cards for routine money management.
Prepaid cards offer banks a shot at building youth loyalty
Javelin's research tracked the growth of prepaid debit cards that offer features similar to most checking accounts. Robertson cites features like bill payment, online account management and linked savings accounts as reasons why prepaid card customers might consider abandoning checking accounts. "There's a generation of younger consumers relatively unfamiliar with writing checks," Robertson says.
Some traditional banks intend to use prepaid cards as a path to build loyalty with that younger generation. USAA, U.S. Bank and ING Direct (now a Capital One subsidiary) all offer prepaid cards that parents can issue to their children. Parents can reload funds remotely, while children get comfortable with putting a branded debit card at the center of their financial lives.
Mobile phones define money management styles
Just as Gen Y has taken money management paperless, underbanked Americans rely more heavily on mobile phones than on computers to keep track of their finances. While only 39 percent of underbanked consumers reported having access to high-speed Internet access, more than two-thirds of them own either a smartphone or a feature phone capable of online account management.
"Consumers are integrating prepaid purchasing into their retail visits," Robertson says. While Javelin's study didn't track the correlation between prepaid debit cards and prepaid mobile phone services, respondents did report reloading both services during trips to retailers. Robertson notes that the trend validates retailers' attempts to grow loyalty by offering broader services, especially at supermarkets and drugstores.
Experiences matter, but fees still weigh on prepaid users
Just as rewards credit cards have leaned on exclusive experiences to build their portfolios, prepaid debit cards use celebrity endorsements and lifestyle associations to attract new customers, Javelin's report concluded. Robertson cites debit cards from Russell Simmons and Lil Wayne as examples of accounts that have justified higher fees by offering merchant discounts and other special member perks.
Criticism of high fees drove the Kardashian Kard off the market, showing that celebrity cachet can be trumped by fees that consumers perceive as unfair. With mounting pressure from the Consumer Financial Protection Bureau and consumer advocates, many debit card issuers have taken a proactive approach to communicating fees up front. Javelin's report added that most issuers have brought their fee structures in line with those of entry-level checking accounts, strengthening their position as alternatives to traditional banking.
Rewards and relationships driving prepaid debit card adoption
Loyalty programs will help determine which prepaid debit cards succeed long term, Javelin's report revealed. Survey respondents told researchers that a strong rewards structure can offset service fees, much in the same way that consumers look past annual fees when selecting cash back credit cards.
"Merchants now want to drive rewards programs to establish greater loyalty," Robertson says. She cites Green Dot's recent purchase of location-based social media network Loopt as an example of a prepaid debit card issuer preparing to enhance its rewards network. "Merchant-funded loyalty programs reduce the cost of supporting rewards fulfillment," Robertson says.
American Express bullish on the underbanked
Federal caps on most debit card transaction fees drove many traditional banks away from the sector. However, American Express runs its own payment processing network and keeps its debit cards separate from traditional bank accounts. Therefore, American Express can bill merchants the same fees for processing its debit cards as it does for charge card and credit card transactions.
Javelin's report indicated that American Express has combined this potential profit margin with its brand equity, creating a distinctive prepaid debit card that appeals to online shoppers. The company launched a series of fee-free debit cards that customers can reload online. Meanwhile, AmEx rolled out its "Bluebird" debit card in partnership with Walmart, encouraging cardmembers to reload at any of the big box retailer's stores.
"American Express, for so long, has been viewed as an elite organization in terms of focus and product set," Robertson says. They "still have that panache," she adds, which Javelin's report indicated is fueling the company's significant growth in the prepaid debit card market.
Prepaid debit card issuers campaign for credit reporting
American Express can promise its customers something that no other issuer has achieved: the ability to convert an American Express prepaid card into a traditional charge card or credit card. Under a program American Express calls "Make Your Move," the company promises to determine eligibility for other accounts based on prepaid users' spending habits.
AmEx's competitors have expressed their desire to see payment patterns reflected on credit reports, Robertson says. Russell Simmons made the connection in the early days of his RushCard, and Suze Orman has promised that her Approved Card will report key spending information to TransUnion.
"The traditional credit score has been based on the FICO model for years, but consumers are expressing a need to move beyond that. For banks, this is a new way of thinking about assessing risk," Robertson says.
But the underbanked have relied on this kind of in-depth reporting for years. An applicant without traditional credentials "could get a loan from a non-bank provider by offering records of rent payments and utility bills," Robertson says. As traditional banks extend their business outside branch walls, the market may require them to adopt a more flexible definition of customer service and credit approval.
The original article can be found at CardRatings.com:The prepaid debit card comes of age