The Power of Trump's Carrot and Stick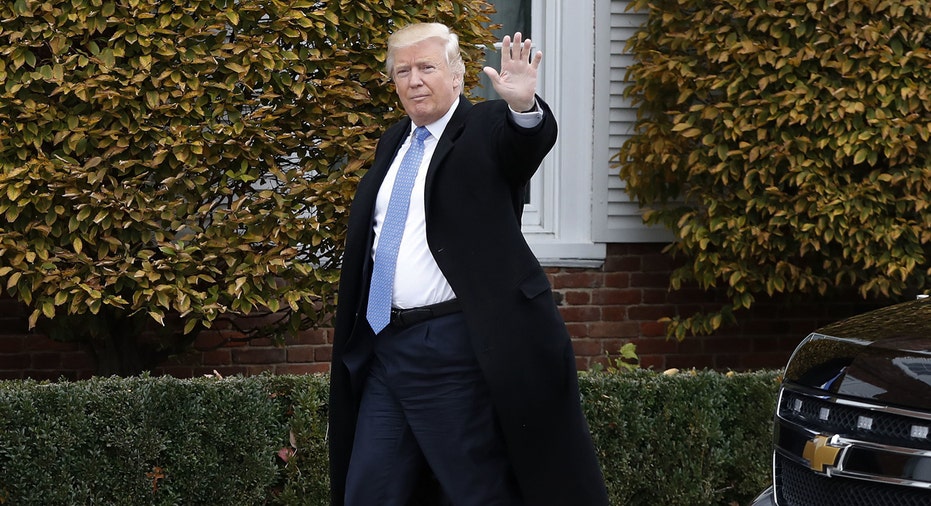 Today it's Donald Trump's vow to "bring down drug prices" that has biotech stocks diving for cover. Yesterday it was the "out of control" price of Air Force One 747s being developed by Boeing.
The President Elect hasn't even taken the oath of office yet, and everyone is hanging on his every tweet. Can you imagine four years of this? It's great for the media circus and advertisers, but for business leaders and investors looking for a little market stability, not so much.
At some point, everyone will simply have to learn not to take everything Trump says and posts so literally and begin to understand his modus operandi. It's simple, really. Every decent dealmaker knows how to use the carrot and stick in negotiations. That's what Trump is doing. He's putting companies, industries and governments on notice.
If it's beginning to look like the former real estate tycoon is going to shake up everything, then you're starting to get the picture. Trump is not on corporate America's side, the federal government's side, or anyone else's side, for that matter. He wants everyone to get a good deal, and that includes American taxpayers.
When politicians are allowed to operate unfettered without checks and balances, guess whose side they end up on? That's right, their own side. And that means the American people get screwed left, right and center.
For far too long, the federal government has been running on autopilot, destination: big bloated bureaucracy. What Trump is doing is hitting the off switch and returning control to the American people.
In other words, any politician, foreign nation or corporation caught with their hands in the American taxpayer's cookie jar is going to end up getting hit with Trump's Twitter stick. Which is why we're already starting to see smart leaders avoid the pain and simply go for the carrot.
The inauguration is still 44 days away and he's already got United Technologies' Carrier division keeping about 700 jobs in Indiana and Ford agreeing to keep a Lincoln car in Kentucky. That may not be much, but it's a damn good result for a few tweets and meetings.
After Trump vowed to "get Apple to build their damn computers and things in this country" back in January, the tech giant asked its manufacturing partners to assess the possibility of building iPhones in America. That's not low hanging fruit, mind you. That's a pretty big deal. Assembling even one model could mean tens of thousands of jobs. 
Taiwan-based Foxconn, which builds most of Apple's iPhones, announced last night that it's looking to expand its U.S. operations. Coincidence? I don't believe in coincidences.
And after meeting with Trump on Tuesday, Softbank chairman Masayoshi Son pledged to invest $50 billion and create 50,000 jobs in America. Softbank has been on a major spending spree, acquiring the U.K.'s Arm Holdings for $32 billion earlier this year and Sprint for $22 billion in 2013.
If the cost of getting a good deal for the American people – of reinvesting in U.S. growth, manufacturing and jobs – is a little market instability, so be it. It's a small price to pay. 
Take it from a former senior executive who used to negotiate deals with corporate giants for a living: The carrot and stick may sound archaic, but it's still the most powerful tool in business. In the hands of an American President, it can change everything … for the better.