The Power Behind Power Train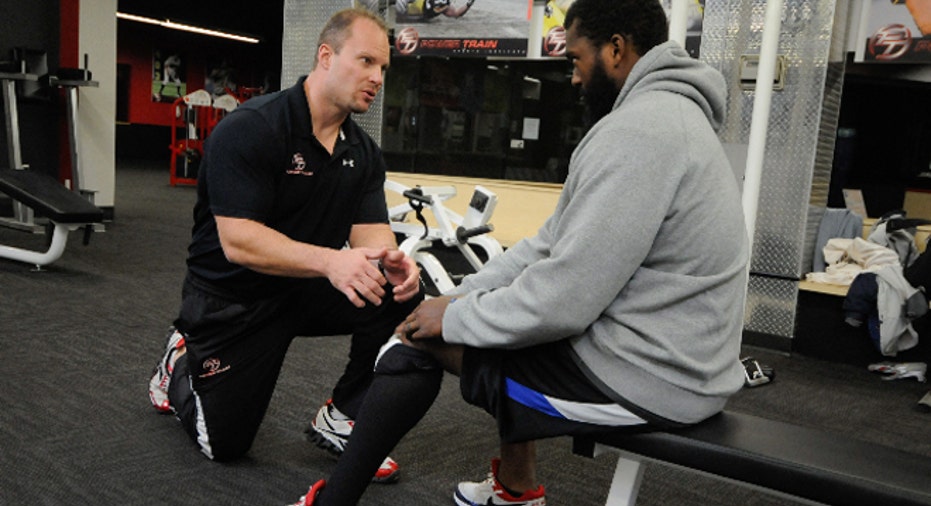 Small Business of the Day: Power Train, @PowerTrainSI
Who: Steve Saunders
What: Fast-growing sports performance and fitness chain that trains aspiring and established professional athletes, high school and collegiate athletes and motivated adults of all ages and abilities.
When: 2001
Where: Lancaster, PA
How: An ex-football player himself, Steve Saunders started out training professional athletes from the NFL, NHL and MLB.
"After working with these players, demand steadily began to grow for high school athletes, as well as adults. Working with pro athletes in these nearby remote locations, like Baltimore, started creating a buzz that drove business locally," says Saunders.
Saunders was inspired to train athletes because of his previous experience in the sports industry.  He felt that the training regiments that currently existed did not provide the physical preparation and individualized training regiments that athletes need to improve.
"When I took on training others, I thought, 'There has to be a way I can make a difference in the lives of all athletes, whether they are established professionals, or rookies just starting out,'" says Saunders.
Biggest challenge: Saunders is looking not only for business partners, but teammates that understand the vision of Power Train.
"As Power Train continues to expand nationwide, particularly through franchising, one of the biggest challenges presented is finding the right people to build our team with. Power Train is a cohesive brand and program, but a challenge for growth in any business is finding those teammates who share that common vision and goal," says Saunders.
One moment in time: Saunders would like Power Train to add high quality, driven franchises, his goal is to see 600 locations open by the end of 2020.
"These people can come from a variety of backgrounds, whether they are personal trainers, established small business owners or former professional athletes. A rich variety of backgrounds will allow us to create diversity within our system, while still holding true to the overall mission and principles we founded the company on," says Saunders.
Best business advice: "There are five principles we like to instill in our athletes, and it's also proven to be a successful mantra to follow in business: accountability, focus, urgency, persistence, and exceeding results," says Saunders.
"It's one thing to talk about something, and it's entirely something else to go out and do it. Assigning yourself 100% responsibility is key in reaching your goals," says Saunders.