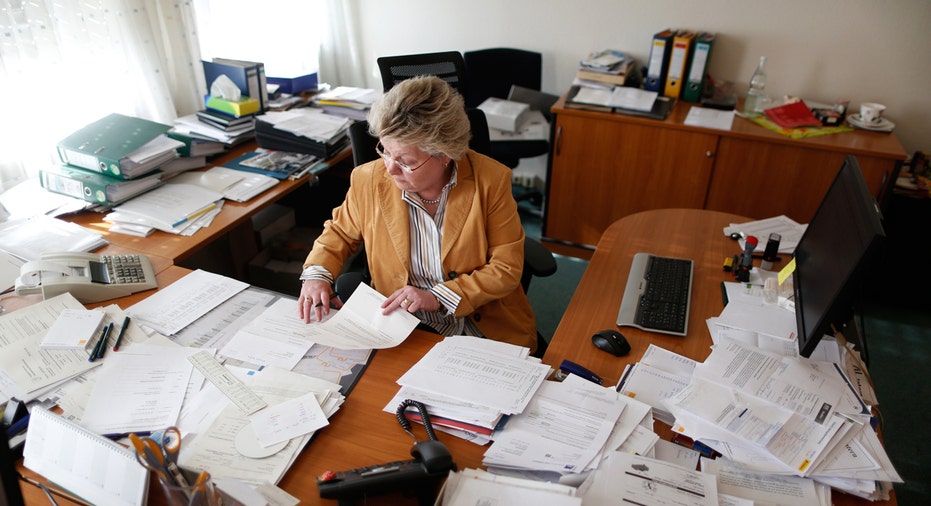 The proliferation of open office design has had a tremendous impact on the American work experience. From Silicon start-ups to major corporate campuses, open offices have come to represent forward thinking design and the importance of fostering collaboration. However, there has been a lot of debate as to how and when to utilize the concept effectively.
To learn more about good office design I spoke with Eddy Schmitt, Senior Vice President, Steelcase and Dr. Ron Friedman, social psychologist and author of The Best Place to Work.
The major argument for the open office is that it helps to foster collaboration. Schmitt believes that collaboration is important and smart design can certainly enhance collaboration, but work isn't just about collaboration and he feels that many open office designs miss this. Freidman explains "collaboration is just one facet of work" and any office design needs to take that into account. There are a lot of different activities that occur in an office, some of which require quiet space and personal time. Generally open office designs don't take this into account.
One of the problems is that when employees need that personal space they often create workarounds, some of which can be unhealthy. Schmitt shared that their research has found anywhere from 30 to 50 percent of those wearing headphones in the office aren't actually listening to anything. They just want to be left alone. In a wide-open space plugging their ears is often the best way to achieve this.
To be fair, as a design there are some benefits to open office spaces. According to Schmitt "the major benefit of an open office is access to sunlight." Friedman agrees noting that numerous studies have demonstrated the impact of natural light on productivity and satisfaction. One study even found that sitting next to a window increased productivity by 32 percent! So, whatever the design access to natural light is critical.
Schmitt and Friedman agree that it's really less about how open the space is and more about the choice and control that individual employees have along with how well the space actually reflects the intent the space was designed for and ultimately the culture of the organization.
Choice and Opportunity
When it comes down to it, office design is really a matter of choice and control. Schmitt has found the greatest flaw in office design is the "lack of control over distractions" that individual employees have. Schmitt has come across instances where people were actually going out to work from their cars to escape distractions in the office. Friedman points out "there is something deeply wrong with a workspace when the only way to feel productive is to leave the building."
Regardless of how open or closed a space may be, the key is to adapt the space to your employees and not the other way around. The idea is to give your employees the ability to get into their flow. Schmitt feels that all too often we are forcing individuals to work against themselves as opposed to with themselves. Giving people the choice of where they want to work and the type of space that is best suited for them provides a feeling of control and allows people to find their flow.
It's important to note that without a doubt there is a tremendous value in fostering collaboration and the development of strong interpersonal relationships. Interpersonal connectedness is what binds the people of an organization. So, instead of completely opening up the office both Schmitt and Friedman recommend developing separate communal spaces designed to foster informal conversation. Friedman feels the office kitchen can be a great location as this is a space that is often underutilized. Schmitt agrees and sites the Steelcase Work Cafe at their Grand Rapids headquarters as a great example. The idea is to encourage casual encounters at people's leisure so as to foster organic conversations and ultimately the generation of new ideas.
Friedman notes that whatever your design, the more comfortable and free of distraction you are the more cognitive resources you have to focus on your work.
The Body Language of Your Company
Some companies are so eager to demonstrate how hip and modern they are that they fail to take into account who they really are. Schmitt believes "the strongest body language of your company is the space you occupy." It's important that your space is an authentic projection of who you are as a company. When clients, prospective employees, and visitors walk through that front door they will react to their sensory experience. If this experience is counter to what they see and hear about your values and mission as an organization it will create confusion.
Visual cues can tap both our conscious and subconscious, which is why Schmitt believes that you have to really be attuned to the message you are sending through the design of your space. Friedman points out that the last thing you want to do is highlight any disparity between intention and execution.
Schmitt advises that you make sure your space is an accurate and deliberate projection of what the organization is about and that the design resonates with your constituents in a positive way.