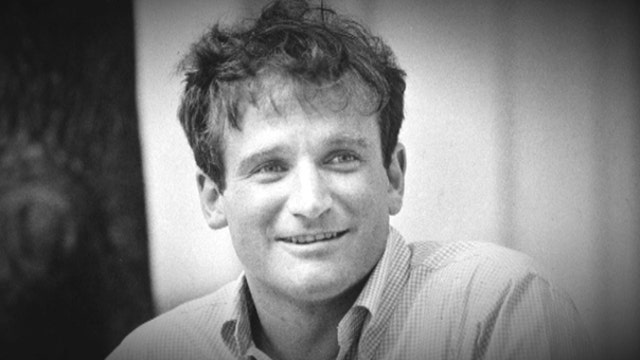 The world lost one of comedy's biggest legends Monday when Robin Williams was found dead in his California home from apparent suicide. At 63 years old, the Oscar-winning actor was beloved by millions across the world for his stand-up comedy and film and television roles.
Though he's gone from the physical world, the laughter he inspired through his decades of work on stage and the silver screen live on in the hearts of those of all ages.
Here's a look at the famed actor's life in numbers:
Box Office Blowout
Adjusted for inflation, 47 films with Williams's name in the credits raked in $5.14 billion over the years. Williams's top 10 grossing movies proved his ability to remain flexible in any role in front of the camera – from comedies, to children's movies and dramas.
Williams shot to fame after his television debut in "Mork and Mindy," which ran for 92 episodes and was the most-popular TV series in the 1978-79 season. It came in ahead of other sitcoms like "Laverne and Shirley" and "Three's Company." The show scored 55-60 million views each week, compared to big-name shows in present day like "The Big Bang Theory," which brings in an average of 20 million weekly viewers, according to ABC News.
Fans of Williams's work can look forward to seeing the actor's performances on the big screen. He reportedly has at least six films slated for release in the next few years. The LA Times reports those titles include:
Absolutely Anything
Merry Friggin' Christmas
The Angriest Man in Brooklyn
The Face of Love
Boulevard
Night at the Museum: Secret of the Tomb
Award-Winning Talent
The actor who won over the hearts of many for his work in a range of performances won 31 acting awards, including five Golden Globes, five Grammys and two Screen Actors Guild Awards.  Here are the actor's biggest honors, according to IMDB:
Golden Globes
2005: Cecil B. DeMille Award 1994: Mrs. Doubtfire, Best Actor 1993: Aladdin, Special Award for Voicework 1988: Good Morning, Vietnam, Best Actor 1979: Mork & Mindy, Best TV Actor
Grammy
2002: Best spoken comedy album for Robin Williams 1988: Best Recording for Children's Pesocs Bill 1988: Best Comedy Recording for Good Morning, Vietnam  1987: Best Comedy Recording for A Night At The Met  1979: Best Comedy Recording for Reality...What A Concept
Screen Actors Guild Awards
1998 - Good Will Hunting, Supporting Actor  1997- The Birdcage, Cast
Net Worth
Though there's no official accounting for Williams's total net worth, estimates range from $50 million - $130 million.
It's reported that last year, Williams listed his Napa, Calif. home for $29.9 million, according to Forbes. The sale came after two costly divorces, which reportedly cost the actor north of $20 million.
When he spoke to Parade Magazine about getting his life back on track in 2013, and the motivation behind returning to television acting, he said part of it was the financial impact of his divorces (he since remarried).
"I used to joke they were going to call it 'all the money,'" he told Parade. "But they changed it to 'alimony.' It's ripping your heart out through your wallet. Are things good with my exes? Yes. But do I need that lifestyle? No."
In 2008, Williams divorced his second wife Marsha Garces after 19 years of marriage. That was after the split from his first wife Valerie Velardi in 1988.