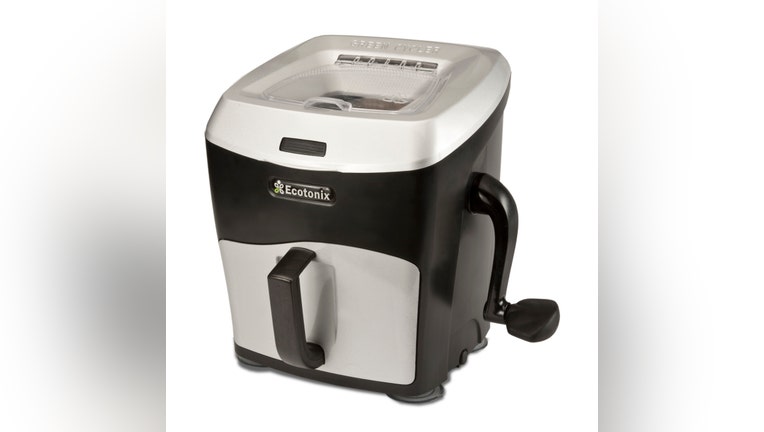 Launch platform The Grommet held its second annual pitch competition last week to help find the next must-have product.
While you may not know The Grommet, you've likely heard of (or bought) one of the items the site has helped launch. From at-home seltzer maker SodaStream to wearable tech startup Fitbit, The Grommet is known for identifying – and selling – innovative gadgets that become ecommerce hits.
Last week's competition at Boston's Fenway Park had two categories: Ready for Crowdfunding and Ready for Market. Here's a look at the two winning companies:
Increment
Providence, Rhode Island-based Increment won the Ready for Crowdfunding Prize for O-Rings, its toy set designed to facilitate play for special-needs children and friends.
Increment's co-founders Maeve Jopson and Cynthia Poon are 2013 graduates of the Rhode Island School of Design. They say the idea for Increment was born out of a school project designing medical devices for children.
"We want to create toys for kids of all abilities, and we started by focusing specifically on kids with vision impairment and motor impairment," says Jopson. The O-Rings are oversized, soft rings in different colors and weights that can be used for a variety of games and activities. Jopson and Poon say the toys are designed so that kids with and without special needs can play together.
The Ready for Crowdfunding Prize will entitle Increment to a launch on The Grommet's site, which includes an email blast to The Grommet's community of 1.5 million members. Jopson and Poon will also receive a professional crowdfunding video and coaching from crowdfunding platform IndieGoGo.
Ecotonix
Denver, Colorado's Ecotonix won the Ready for Market Prize for its Compost Shredder, a countertop solution for composting food scraps without the mess or smell of traditional composters, says creator Gail Loos.
Loos has been working on the Compost Shredder for three years and is manufacturing the product in Denver. An older version is sold at Costco and online at Amazon.
Loos says she has invested more than a million dollars of her own money in the company, much of which went toward research and development. "We're looking for venture funding," she says.
Winning the Ready for Market Prize, which includes a launch on The Grommet platform and a $1,000 online marketing campaign, serves as an important vote of confidence for Loos, who says she could have made the product more cheaply overseas.
"It is confirmation that we're doing the right thing with sustainable manufacturing in the U.S.," says Loos. "It was an amazing experience."