The Next Big Thing in Recruiting Tech: 6 Expert Predictions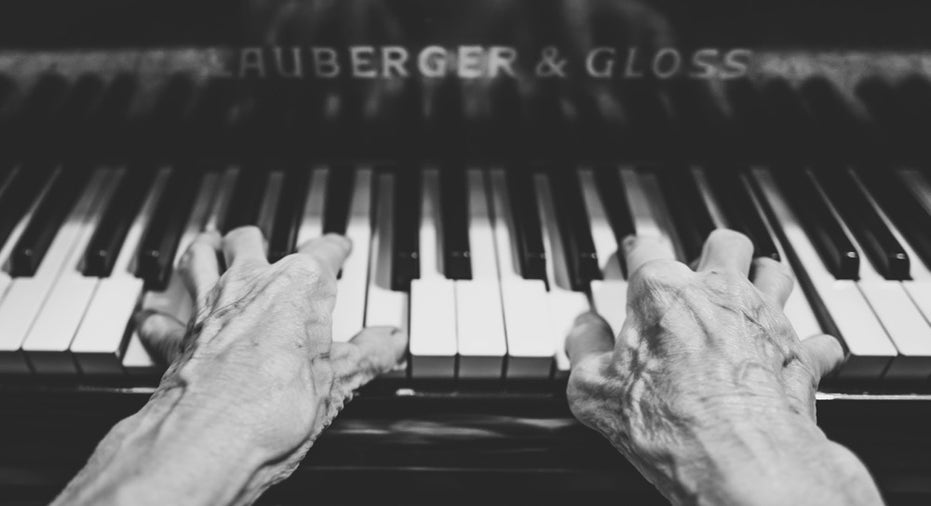 Welcome to Recruiter QA, where we pose employment-related questions to the experts and share their answers! Have a question you'd like to ask? Leave it in the comments, and you might just see it in the next installment of Recruiter QA!
Today's Question: ATSs. Job boards. Social recruiting. Mobile recruiting. Big data. We've all seen hot trends come and go in the recruiting tech world. What we want to know is: What is your prediction for the next trend? What's going to be a big deal in recruiting tech in the coming months or years – and why?
1. Snapchat
As Snapchat use grows among older demographics, the app will become a useful tool for recruiters. Advertising firm Space150 is using a sponsored geofilter to find interns, and they're not the first company to use Snapchat in that way.
Now, anyone can use sponsored geofilters to target schools and other places potential hires hang out, and it can be as cheap as $5.
— Roy Harmon, Such Ads!
2. The (Re)Evaluation of Big Data
In the past, big data trends have focused on obtaining data, but in the coming months, we'll see more emphasis on the evaluation of big data. The differentiation here will be the ability to lock down a feedback loop from the customer to consistently evaluate the predictive nature of technology. That is, what the data says is more important than simply amassing tons of it.
One component of this trend that will be extremely interesting to watch out for is the predictive analytics used to assess the potential tenure of candidates. In a fluid workforce, the ability to identify desirable candidates likely to be retained will be solid gold.
— Jonathan Kestenbaum, Talent Tech Labs
3. Employee Advocacy
Employee advocacy is a major trend in social recruiting, and the use of employee advocacy platforms will only grow for the foreseeable future.
Companies are recognizing the power their employees' networks have to provide qualified referrals and fill their talent pipelines. Given that 86 percent of people in the first 10 years of their career are using social media for their job searches, your brand needs to be present on social. It is imperative, then, that companies empower their employers to become trusted and authentic advocates on social media.
Utilize a platform to provide employees with high-quality content, priority job postings, and suggested messages that make sharing easy. A defined employee advocacy program will take your social recruiting strategy to the next level, enabling your company to reach a larger network of prospective candidates, to build its employer brand, and to reduce the total cost per hire.
— Greg Tirico, Sprout Social
4. Virtual Reality
Virtual reality (V.R.) is the obvious new technology that will change the way we recruit. We will see career sites with V.R. tours of the offices, job advertisements with V.R. presentations of the working environment, and V.R.-based assessments, including situational judgement tests that will put job seekers in the middle of real-life scenarios and automatically assess their responses. V.R. will also be used during onboarding to introduce new hires to every manager in the business and in learning management systems for real-world training.
— Dan Kirkland, TribePad
5. Candidate Relationship Management Software
CRM will become the new ATS. The next big trend in recruiting technology will be a migration from outdated legacy technologies to dynamic, evolving systems that can stay up to date as candidates' situations change.
Right now, almost 70 percent of organizations use some form of ATS in order to maintain applicant records and comply with EEOC laws. But the information in these systems gets old very quickly. ATSs make it difficult for recruiters to manage and nurture critical relationships with candidates, especially ones a company has previously engaged.
Over the course of the next year, companies will begin to adopt CRMs in order to keep their information fresher, saving themselves time and money in the process.
— Sheeroy Desai, Gild
6. Machine Learning-Based Algorithms
Agency recruiting today is a lot like the popular childhood game "Telephone." An employer whispers their preferences and job description to the account manager at the recruiting firm, and the manager whispers this to the actual recruiter, who in turn whispers this to their narrow pool of candidates. With so much room for mistranslation, it's no surprise that very few employers are happy with their recruiters.
Algorithms offer a modern, scientific alternative to this game of Telephone. I envision a world where employer preferences are modeled based on their existing employees, the job description, and more. An equally important part of this equation is the ability to assess candidate success factors by testing and weighing a candidate's hard and soft skills. By utilizing machine learning techniques that take all of these critical factors into account, employers and recruiters alike will be able to make far superior matches.
— Sham Mustafa, Correlation One
Contribute your expertise to future articles!
* indicates required
Email Address *