The New Spotify: Video, Podcasts, News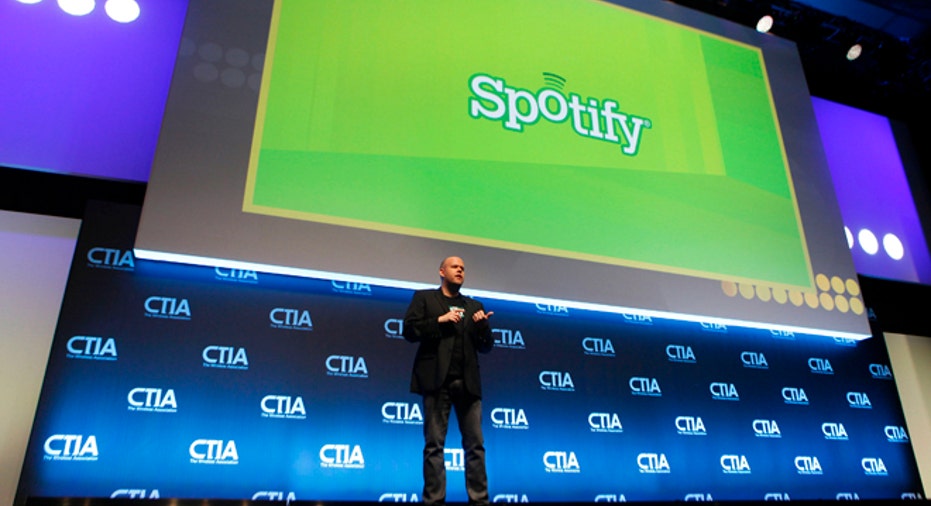 Spotify, the music listening service with 60 million active users, announced on Wednesday that it is expanding its offerings to include video and podcasts. The company is partnering with a long list of entertainment and news brands including ESPN and Comedy Central to provide exclusive content to its members.
The new service, known as Now, will serve up personalized recommendations based on "taste, mood and time of day." The company is also launching a service known as Spotify Running, which will create custom playlists based on one's listening history and running tempo.
Spotify has what is called a "freemium" model, where basic services are free, but users can pay more for features like ad-free and offline listening. The company counts 15 million paying subscribers, who pay as much as $10 per month for the added features.
Founded in 2006, the Swedish company competes with Pandora (NYSE:P) and Apple (NASDAQ:AAPL) for music listening. Its new content services could also make Spotify a competitor of YouTube (NASDAQ:GOOGL) and Netflix (NASDAQ:NFLX).
The venture-backed startup, with a reported $8.4 billion valuation is rumored to be in the IPO pipeline, but the private company is said to be unprofitable. Spotify is hoping that a successful video launch could offset some of the costs of its music business, which includes hefty fees for record labels that have cost the company over $2 billion thus far.  Taylor Swift famously pulled the plug on Spotify because the teams could not come to an agreement on royalty payments.
Earlier this week, Spotify announced a partnership with Starbucks (NASDAQ:SBUX), where customers can influence the coffee shop's music selection with their customized playlists.