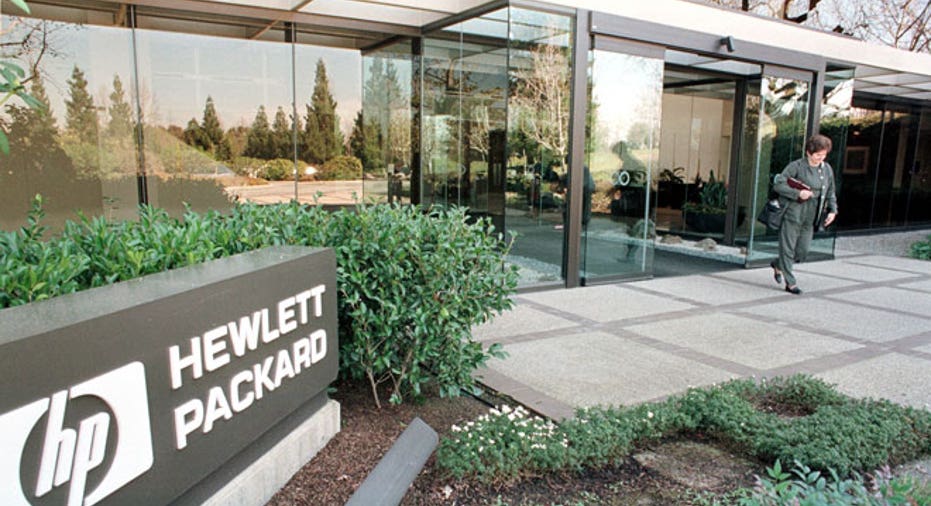 It happens to all of us. There comes a time in everyone's life when we have to take a long look at ourselves, face the mistakes we've made and take responsibility for our actions.
I doubt that will ever happen at Hewlett-Packard (NYSE:HPQ).
The chronically dysfunctional company is at it again. This time, HP is suing Autonomy co-founder Michael Lynch and former CFO Sushovan Hussain for $5.1 billion. Yes, that's billion with a b. The two former executives have vowed to countersue, calling HP's statements "false and negligent" and the entire thing a "smear campaign."
To refresh your memory, HP acquired Autonomy for $11.1 billion, $8.8 billion of which ended up as a write-down. The ill-fated deal was initiated under former CEO Leo Apotheker and completed by current chief Meg Whitman. Whitman was a board director and Ray Lane its chairman throughout the process.
Whitman has long alleged that HP was duped and there was accounting fraud at U.K.-based Autonomy, even though the company was publicly traded and HP's due diligence process was "meticulous and thorough, and included two of the world's largest and most respected auditing firms," according to Apotheker.
In 2012, HP turned the matter over to the U.S. Securities and Exchange Commission and Department of Justice, as well as the U.K.'s Serious Fraud Office. The latter recently ended its probe after failing to find sufficient evidence for conviction and left everything in the hands of U.S. officials, which are still investigating.
Now, I'm not saying there's no merit to HP's suit. I guess anything's possible. It just seems like a bit of a stretch for Whitman and Lane -- both of whom were responsible for the debacle -- to think they can squeeze billions out of two individuals in a U.K. court.
If there really were accounting fraud, you'd think the auditors might in some way be liable and I'm relatively sure that Big 4 accounting firms Deloitte and KPMG have way deeper pockets than Lynch and Hussain. HP has talked about suing the accounting giants but has yet to follow through on its previous threats. 
In any case, this is the latest round in a long, long game of finger-pointing that's become a hallmark of the company. It's hard to remember a time when an HP CEO or chairman wasn't throwing her predecessor, another executive, a company it acquired, its auditors, or each other under the bus. It's sort of the new HP Way.
Not to open old wounds, but this goes back 15 years. First, the board pushed out slow and steady Lew Platt and brought in rock star CEO Carly Fiorina during the height of the dot-com boom. After five tumultuous years, the board apparently realized it had made a terrible mistake, fired Fiorina, and hired Mark Hurd.
Hurd executed a remarkable turnaround but five years of revenue and earnings growth were marred by two bad acquisitions and a couple of juicy scandals. The first centered on chairwoman Patricia Dunn. Dunn got herself fired for hiring private investigators to spy on board members and journalists to identify the source of a media leak.
Not to be outdone, Hurd found himself caught in a sexless sex scandal with an R-Rated adult film and reality TV actress. Bitterly divided over what to do with him, the board ultimately decided to throw Hurd under the bus and hire Apotheker, who had recently been dumped by SAP.
In their first act as a CEO and chairman team, Apotheker and Lane replaced four HP directors that were on the wrong side of the Hurd debate with their own choices, including Whitman.
Apotheker then proceeded to be a one-man corporate wrecking ball. During his short tenure he announced and pulled the plug on high-profile WebOS products within months of each other, telegraphed plans to sell HP's $41 billion PC group, and initiated the Autonomy acquisition in an ill-fated attempt to turn the world's biggest hardware company into a software firm. Apotheker also blamed a string of earnings and revenue misses on Hurd, not to mention the Tsunami in Japan and Apple's iPad.
After less than 11 months at the helm the board, led by his former comrade Lane, fired Apotheker and, within a matter of days, made Whitman CEO. She of course wasted no time blaming Apotheker and Hurd for nearly $20 billion in write-downs.
For his part, Apotheker refused to take full credit for the carnage, saying he couldn't possibly have done it all without the full support of his board, including Lane. And that brings us right up to the present.
And no, this is no April Fool's story. I couldn't possibly have made all this up. It's real. It's the new HP Way.