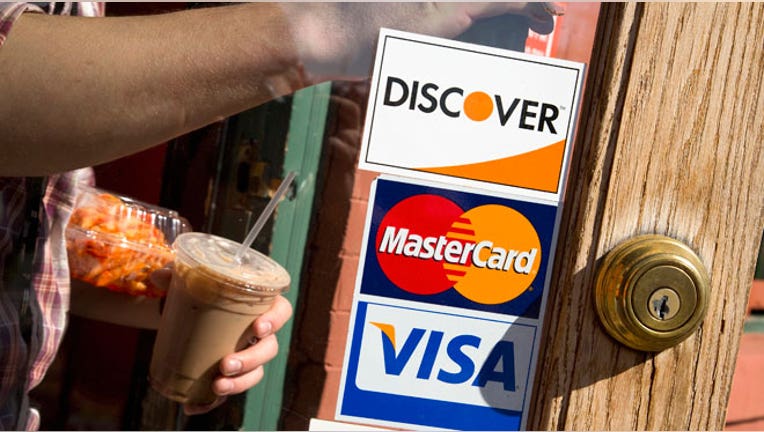 Who wouldn't want to sign up for a store loyalty program? They reward you for shopping. Not surprisingly, a recent survey found that Americans average about 22 loyalty program memberships per household.
We reviewed programs from nine national retailers to figure out which are best for what benefits—plus the fine print you need to know.
(Some programs require you to sign up for a credit or debit card; those are noted with an asterisk.)
Target REDcard*
Best perk: 5 percent off in-store and online purchasesHow it works: Just shop and pay with your card.Why join: In addition to 5 percent discounts on just about everything, you get free shipping on online purchases, plus 30 extra days for returns. The debit card gives you all the perks and none of the interest payments that come with the credit options. And Target donates up to 1 percent of your spending total to an eligible school of your choice. Enroll in Target Pharmacy Rewards and get a 5 percent off coupon for every five prescriptions filled.The fine print: Credit cards carry a 22.9 percent APR. Also, gift cards, online-gift wrapping services, prescriptions, and some medical services are excluded from the 5 percent discount.How to sign up: Apply in store, using a mail-in form, or at target.com/redcard for a Target Debit Card, Target Credit Card, or Target Visa Credit Card.
JCPenney's JCP Rewards
Best perk: Monthly discounts
How it works: You earn a $10 reward any time you spend $100 in a calendar month at JCPenney stores or jcp.com.
Why join: There's no pressure to shop frequently, but when you do spend, you get a discount on a future purchase. You also get access to exclusive sales. Sign up for a store credit card to enjoy the most perks: up to $100 in rewards per month, fraud protection, a birthday gift, and special financing for some purchases, including decorating services, furniture, jewelry, and window treatments.
The fine print: Your point total resets to zero each month, and you get a maximum of one reward a month regardless of your purchase amount, unless you're a JCP credit-card holder. Transactions made through PayPal don't count toward your monthly spending.
How to sign up: Enroll in JCPenney stores or at jcprewards.com. All JCP credit-card holders are automatically enrolled.
Gilt Insider
Best perks: Early access to salesHow it works: Early access and other perks cost you points. You get one point every time you go to the site, five points for every dollar you spend, 25 points for referring friends, 35 points for "liking" the brand on Facebook, and 100 points if you sign in five weekdays in a row.Why join: The benefits are always changing, but they're good ones. Early sale access—a huge advantage at a flash-sale site—starts at 250 points, free shipping at 3,500 points, and discounts up to 30 percent require 20,000 points. Members start out at the General tier. Collect 5,000 points to become a Select member, 10,000 to become a Premier member, and 25,000 to gain Noir status. Premier members get a 1-hour sale preview window; Noir folks get waitlist priority and access to a VIP customer-service line.The fine print: You can redeem only one reward per order.How to sign up: Go online at https://www.gilt.com/register.
Gap Rewards Program*
Best perk: 10 percent off every Tuesday in stores and on Gap.com, OldNavy.com, and Piperlime.comHow it works: Spend $1 in stores or online and get five points. Earn at Gap and all its sister companies: Athleta.com, Banana Republic, Old Navy, and Piperlime.com. For Gap and Banana Republic cards, earn a $10 reward certificate every time you accumulate 1,000 points. For Old Navy cards, earn $5 in rewards when you rack up 500 points.Why join: This is a great program for folks who shop at any—or all—of this family of retailers. Points aren't shared if you open multiple cards, but all you need is one, which lets you collect points across all stores and sites. Take advantage of 15 percent off your first card purchase and get 2,000 points just for signing up for e-mail and text alerts—and an additional 500 if you opt for paperless statements. Members get advance notice for sales, exclusive offers, and birthday discounts. Spend $800 in a calendar year and you attain Gap Silver/Banana Republic Luxe status, with extra benefits including free shipping on all orders, 15 percent off personal sale days, free basic alterations at Banana Republic, access to a priority customer-service line, and triple points days.The fine print: The APR is 23.99 or 24.99 percent, depending on the card. Points expire 24 months after last card activity; $250 reward limit per 30-day billing cycle.How to sign up: Apply for Gap Visa Card or GapCard credit card at gap.com/gapcard or at Gap, Old Navy, or Banana Republic stores.
What's in it for the retailers?
In addition to encouraging your repeat business, retailer reward programs give companies access to lots of data—your address, age, purchase history—they can use for marketing purposes. Be sure to check privacy policies before you sign up. For programs tied to a credit card, interest rates are also a juicy incentive. Our advice: Don't leave a balance on these cards; many charge relatively high interest rates. If you don't plan to pay your balance every month, look for a low-interest card at bankrate.com.
Best Buy Reward Zone
Best perk: Free product setup helpline for Premier Silver members of the programHow it works: One dollar spent in stores or online equals one point. Open a store credit card and earn 2.5 points per dollar, one point per dollar for dining and grocery spending, and one point per $2 on all other spending. Join the free Reward Zone Gamers Club to score two points per dollar for gaming purchases and trade-ins (250 points earns a $5 reward certificate).Why join: If you make some big purchases, the perks are a big incentive to shop at Best Buy—especially with its new price-match guarantee, which includes online retailers such as Amazon.com. Members receive exclusive offers, promotions, and access to special events. Drop $2,500 in a calendar year for Premier Silver status and earn 1.25 points for every dollar spent, plus get access to a free helpline, expedited shipping, one Geek Squad visit per year, and other nice extras.The fine print: Certificates expire after 90 days.How to sign up: Enroll in stores or online at myrewardzone.bestbuy.com/enrollment.
Macy's Star Rewards*
Best perk: Exclusive store couponsHow it works: All Macy's cardholders automatically receive coupons in the mail. Get a Macy's American Express card and spend $500 to $999 a year at Macy's and Macys.com to earn 1.5 percent rewards on all your Macy's purchases and 1 percent on purchases made elsewhere. Rewards certificates start at $10. Enroll in the Thanks for Sharing program to earn 10 percent rewards for most purchases made with your card Sept. 11 though Dec. 31 ($25 fee, $10 of which goes to charity).Why join: You get 15 percent off purchases made in your first two days after enrolling (up to $100 off), plus choose-your-own sale days. Make returns for up to two years without a receipt. Preferred American Express members also get exclusive travel offers. Bonus: Rewards never expire.The fine print: Macy's store card carries a 24.5 percent APR. Points aren't earned on gift card purchases.How to sign up: Apply in stores or at macys.com/star_rewards for a Macy's store card. Call 877-493-9207 or live chat online to upgrade to Macy's American Express Card.
DSW Rewards
Best perk: Free shipping for online orders of $35 or moreHow it works: Score 10 points per dollar for regularly priced items, and 5 points for clearance buys. Get a $10 reward certificate each time you collect 1,500 points. Double-point days twice a year.Why join: Perks include early sale notifications, $5 off birthday gift certificates, and other free promos. The more you spend, the more you earn. Members with Premier status (those who earn 6,000 points in a calendar year) get free next-day shipping, priority customer-service assistance, 15 points per dollar spent on regular merchandise and 7.5 points for clearance, and triple points shopping days twice a year. Premier members can also bank points to use on larger purchases rather than have them automatically rolled into $10 rewards certificates.The fine print: Earn up to 50 certificates a year, use up to three certificates on one transaction. Points expire after two years; certificates expire after 180 days.How to join: Enroll in stores or at dsw.com/dsw_shoes/user/rewardsLanding.jsp.
Amazon Rewards Visa card*
Best perk: A $50 gift card just for signing upHow it works: Rack up a generous three points for every dollar you charge at Amazon.com, including downloads, gift cards, and subscriptions. Also earn points at partner sites. One hundred points equals $1 you can spend at Amazon.Why join: If you already shop Amazon frequently—we're looking at you, Prime members—this card is definitely worth it, especially if you're in the market for a new credit card. In addition to earning on Amazon.com, you get two points for every dollar spent at drugstores, gas stations, office-supply stores, and restaurants, and one point per dollar for all other purchases. Points never expire. You can also trade points for cash back, gift cards, and travel through chase.com/amazonrewards.The fine print: APR ranges from 14.24 to 22.24 percent, based on creditworthiness. You can't redeem reward points for some gift certificates and digital items, Kindle downloads, Subscribe and Save, or AmazonFresh orders.How to join: Apply at amazon.com/rewards.
Nordstrom Fashion Rewards*
Best perk: Free alterationsHow it works: Tally two points for every dollar spent at Nordstrom, Nordstrom Rack, and Nordstrom.com using a Nordstrom card, and one point per dollar for purchases made elsewhere with the Nordstrom Visa card. Get a $20 rewards certificate for every 2,000 points earned.Why join: The more you spend in a year, the more perks you get. Spend $2,000 to become a Level 2 member, $5,000 for Level 3, and $10,000 for Level 4. All members receive early access to the store's big anniversary sale. Starting with Level 2, members are rewarded with increasingly exclusive perks, all the way up to private shopping parties in stores.The fine print: The credit cards' APRs range from 10.9 to 22.9 percent, based on creditworthiness. Points expire three years after the end of the year in which they are earned; rewards certificates expire after one year.How to join: Apply in stores or at shop.nordstrom.com/c/fashion-rewards#/1 for a Nordstrom debit card or credit card, or in stores for a Nordstrom Visa Signature card.
Belly
Forget punch cards and stamps: Scan your phone at the register to keep track of your loyalty activity and earn rewards for chain and local restaurants and service providers. It even offers freebies to encourage you to try new places.
Works on: Android, Apple
Front Flip
Scan QR codes at participating retailers, restaurants, and even online to unlock rewards—and chances to win instant prizes, such as a free lunch or a half-off appetizer, with the "Digital Scratch Card" feature. Share rewards with friends via social networks, too.
Works on: Android, Apple
Key Ring Rewards Cards
Scan loyalty cards to keep them all in one place and free up space in your wallet. Join new programs directly from this newly updated app, browse weekly sales, and receive exclusive discounts, too.
Works on: Android, Apple
This article appeared in the November 2013 issue of ShopSmart magazine.
Copyright © 2005-2013 Consumers Union of U.S., Inc. No reproduction, in whole or in part, without written permission. Consumer Reports has no relationship with any advertisers on this site.