The Most Popular Companies on Facebook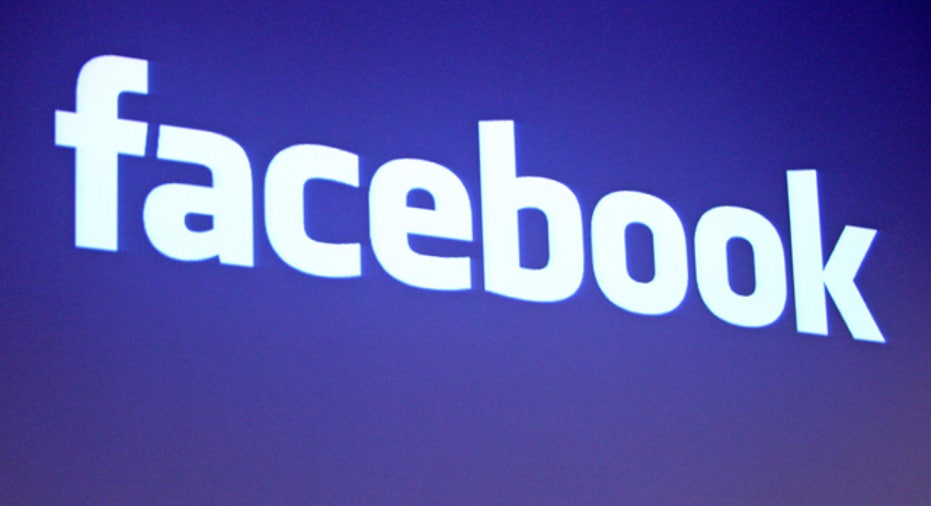 Walmart (NYSE:WMT) announced a partnership today with the world's largest social media service offering unique Facebook pages for 3,500 of its stores. The move, according to the world's largest retailer, is an effort to bring more personal and relevant offers to its local shoppers and over 9 million Facebook fans.
Last month, Facebook surpassed 800 million users, which is nearly eight times as many people than watch the Super Bowl. Companies have recognized the importance of marketing to this massive group, and they are pulling out all the stops to try to get Facebook users to become "fans" of their corporate page. Using information gathered from All Facebook, 24/7 Wall St. has identified the 10 companies with the most Facebook fans.
Click here to read the story on 24/7 Wall St.
In addition to the large number of people exposed to advertising, there are unique branding benefits to companies with successful Facebook pages. In a SocialMediaToday.com article, Keredy Stott writes "When a user likes a big brand, they are recommending the product to their friends, an element that isn't usually visible when visiting a website. This support, whether the user realises it or not, helps to make their friends more likely to buy that product over a competitor's."
Presented with this valuable possibility, the world's largest companies use every tactic in the book to get people to click the "like" button on their page. Retailers, like Kohl's and Burberry, offer special deals or free products. Restaurants, such as McDonald's and Subway, run contests on their Facebook pages. Many companies have turned their wall feed into a kind of direct support line for customer complaints.
Because they already have powerful brands, it makes sense that most of the largest consumer-based companies in the world have the largest Facebook pages. However, the social media efforts of some companies are far better than others. Kohl's is only the 20th largest retailer in the U.S., but it has the second largest Facebook page among that group. By getting people to join its site, Kohl's has gained a significant edge over its larger competitors, including Sears and Macy's.
24/7 Wall St. used the All Facebook statistics site to identify the companies with the largest Facebook pages. The most recent annual revenue was used to illustrate the size of the companies. Valuations by Interbrand and Brand Z were used to demonstrate the brands' reach. These are the ten companies with the largest Facebook pages.
10. Kohl's (NYSE:KSS)> # of fans: 5,780,655> Daily growth: 2,546> Weekly growth: 5,929> Annual revenue: $17.1 billionKohl's has added 60,000 followers, or an additional 1%, in the past month. It is a popular brand, but is only the 20th largest retailer in the U.S. Nevertheless, Kohl's has managed to surpass every other American retailer but Walmart in Facebook fans. The site has a number of interactive features, including a section showcasing the clothing styles available at stores. The company is also offering a contest for those who click the "like" button. The winner wins a $500 gift certificate.
Read: The Ten States with the Cheapest Gas
9. H&M> # of fans: 8,369,850> Daily growth: 4,721> Weekly growth: 37,597> Annual revenue: $18.68 billionIn the past month, H&M has added more than 200,000 Facebook fans. According to Interbrand, the Sweden-based retailer owns the 21st most valuable brand in the world. On the company's page, moderators frequently add updates on the Wall, including talk on new fashion lines and sales. The company also uses contests to engage its fans.
8. Subway> # of fans: 8,380,377> Daily growth: 22,229> Weekly growth: 90,608> Annual revenue: $15.2 billionSubway has more locations worldwide than any other restaurant chain. According to Brand Z, it is also the 54th most valuable brand in the world. Subway's Facebook page has added more than a quarter of a million fans in the past month, which amounts to a 3% increase. The company advertises deals and contest, including allowing people to design their own sandwich.
Read: Nine American Cities Going Broke
7. Burberry> # of fans: 8,666,875> Daily growth: 15,823> Weekly growth: $119,812> Annual revenue: $2.3 billionAccording to Interbrand, Burberry is the 95th most valuable brand in the world, increasing 20% from 2010. Burberry adds more than 15,000 fans every day, for a total of 483,000 in the past 30 days. The company's page uses many of the same tactics other retailers do to add fans, like offering a free sample of perfume to those who "like" the page.
6. Walmart (NYSE:WMT)> # of fans: 9,378,697> Daily growth: 11,634> Weekly growth: 94,367> Annual revenue: $418.952 billionThe largest retailer in the world has added nearly 430,000 fans in the past month. To date, it has more than 9.3 million followers in total. Walmart used many of the traditional retail methods to increase its number of fans on Facebook. Of course, its strong brand in the U.S. was a factor. The company also employs some unique techniques. It is reaching out to inventors by offering a free 26-page e-book called "How to Get Your Product Into Walmart" for those who "like" the site.
5. McDonald's (NYSE:MCD)> # of fans: 10,654,699> Daily growth: 51,264> Weekly growth: 161,686> Annual revenue: $24.075 billionMcDonald's is, hands down, the most recognizable restaurant chain in the world. Interbrand lists it as the sixth most valuable global brand, BrandZ puts it a fourth. The company has added nearly half a million fans in the past month, putting it at well above 10 million fans in total. The company has utilized its extremely popular annual "Monopoly" contest to bring fans to the site. Anyone who loses can enter for a "second chance" on McDonald's fan page. The page has been growing at a rate of more than 50,000 fans each day, likely as a result of the contest.
Read: America's Recession-Proof Companies 
4. Red Bull> # of fans: 22,420,438> Daily growth: 4,597> Weekly growth: 30,751> Annual revenue: $5.159 billionRed Bull is the first and still most successful energy drink in the world. The company's page, which has more than 22.4 million fans, has added 200,000 new fans in the past month. On the page the company promotes its continuing partnership with "extreme" sports, and features promotional videos and profiles of athletes participating in these sports.
3. Starbucks (NYSE:SBUX) 
> # of fans: 25,429,369> Daily growth: 18,145> Weekly growth: 106,624> Annual revenue: $10.707 billionStarbucks has the 31st most popular site on Facebook. The company has added half a million fans in the past month. The company allows users to manage their Starbucks account, identify nearby locations, and see limited-time specials.
2. Disney> # of fans: 28,774,880> Daily growth: 4,866> Weekly growth: 107,646> Annual revenue: $38.063 billionDisney has the 21st largest Facebook page, and the second largest among companies (not counting Facebook itself). The company added more than a half million fans in the past month. Disney's page features videos and updates on upcoming films. Disney may also benefit from having a strong following among the current tech-savvy generation, many of whom grew up on the company's movies.
Read: Net Worth of the GOP Candidates
1. Coca-Cola (NYSE:KO)
> # of fans: 34,496,473> Daily growth: 9,109> Weekly growth: 81,620> Annual revenue: $35.119 billionAccording to Interbrand, Coca-Cola has the most valuable brand in the world. The company's page has nearly 35 million fans. Coke's page has dozens of features and subpages, offering everything from games to videos to e-greeting cards. The company also offers a variety of downloads, including screensavers and wallpapers. In order to access these, users must be a fan of the site.