The Most Expensive Private Colleges in America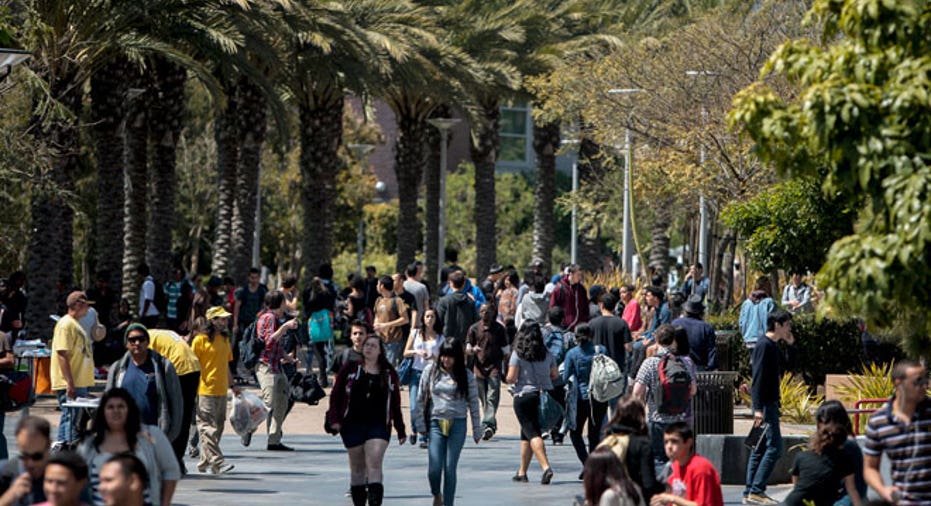 Students looking at very specialized schools are likely to have very high tuition bills.
New data from the Department of Education ranks the most and least costly institutions of higher education, and when it comes to four-year, private schools, the top of the expensive list is dominated by art schools. Scores of private universities charge more than $40,000 in tuition and fees alone (room, board, books and other educational expenses can drive the sticker price above $60,000 a year for undergraduates), but a fair number of those schools also give generous grants and scholarships, reducing the net cost of attendance.
The average net cost for a year of undergraduate study at a four-year, private, nonprofit college is $20,247, but you could end up paying much more. Net cost is calculated by taking all the expenses associated with attending the school and deducting grant or scholarship money (aka free money). In other words, the net cost is paid out of pocket, either through savings or student loans. The schools with the highest net cost provide specialized instruction, mostly related to the arts (exceptions being the Hult International Business School and Landmark College, a college designed for students with learning disabilities). Even beyond the 10 most expensive schools (listed below), the list shows that if you're looking for elite training, you need to be prepared to fork over some serious cash.
10 Most Expensive Private Colleges
10. San Francisco Art Institute 
Net price: $39,986
Percent of students receiving aid: 64
9. Berklee College of Music (Massachusetts)
Net price: $40,145
Percent of students receiving aid: 60
8. Ringling College of Art and Design (Florida) 
Net price: $40,354
Percent of students receiving aid: 81
7. Art Center College of Design (California) 
Net price: $40,698
Percent of students receiving aid: 61
6. The New School (New York) 
Net price: $41,310
Percent of students receiving aid: 89
5. Landmark College (Vermont) 
Net price: $41,437
Percent of students receiving aid: 64
4. California Institute of the Arts 
Net price: $42,616
Percent of students receiving aid: 73
3. The Boston Conservatory 
Net price: $43,894
Percent of students receiving aid: 71
2. School of the Art Institute of Chicago
Net price: $44,838
Percent of students receiving aid: 99
1. Hult International Business School (Boston, New York, San Francisco & international campuses) 
Net price: $46,746
Percent of students receiving aid: 26
Of course, going to college to study religious vocation is another niche market, and Bible colleges, seminary schools and the like dominate the list of schools with the lowest net cost.
For instance, the three cheapest schools (not including those located in Puerto Rico) are Carolina College of Biblical Studies ($1,873, North Carolina), Yeshivah Gedolah Rabbinical College ($2,959, Florida) and Baptist Missionary Association Theological Seminary ($3,206, Texas).
It's crucial to consider your potential return on investment when choosing a college, because going into debt for your education or career can be financially disastrous, not only for your bank account, but also for your credit standing. You can check two of your credit scores for free every month on Credit.com so see where you stand.
Read More from Credit.com
How Long Will I Be Paying My Student Loans?
Can You Get Your Student Loans Forgiven?