The Most and Least Expensive Cities for Car Insurance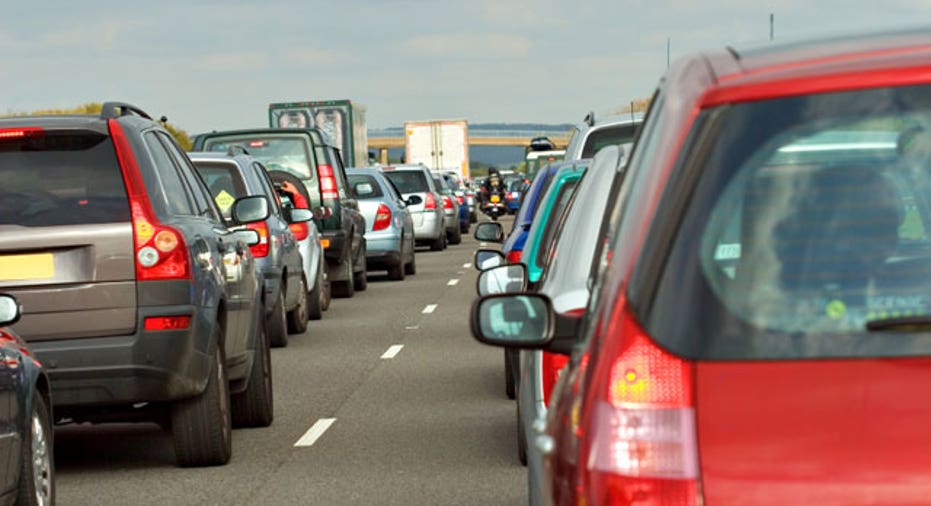 If only you could top off your car's cheap insurance the next time you were in Arizona.
Bullhead City, Ariz., is the least expensive town in the U.S. to buy car insurance. A 40-year-old male with a clean driving record in a 2012 Honda Accord would pay $730 a year, a new CarInsurance.com analysis of insurance rates in every U.S. ZIP code finds. We averaged insurance rates for all ZIP codes for each town (most towns contain more than one ZIP code) to find the most and least expensive places to buy car insurance.
That same driver could:
Move a couple of miles to Laughlin, Nev., just across the Colorado River, and watch his rates zoom 70% to $1,280 a year.
Go to New Orleans, where moving across town could make rates rise by $872, or 33%.
Try Manhattan, where within the 24 square miles of the island the same driver in the same car could pay as little as $1,772 or as much as $2,847.
The most expensive town to buy car insurance in the U.S. is Highland Park, Mich., where the Accord driver would pay an astounding $4,214. That's without any accidents, DUIs, speeding tickets or bad credit. Use our "Nosy Neighbor" tool to compare average rates anywhere in the country.
It's all about the insurance claims
If you live in a particular ZIP code -- whether in a mansion or a hovel -- your rate starts with that ZIP's base insurance rate.
Insurance companies group ZIP codes into different risk categories based on the number and severity of claims. "Territorial rating," as the practice is known, is used to produce a base rate that is the starting point for anyone seeking insurance coverage in most states.
A few states limit the use of territories as a primary rating factor. California, for example, requires insurance companies to calculate rates based on driving records and miles driven before considering location. But there's no getting around the impact of a high-risk address. Auto insurance rates in Los Angeles are 150% higher than those a hundred miles north in Santa Barbara.
"The differences in risk are pretty sizable," says Pete Moraga, spokesperson for the nonprofit Insurance Information Network of California. "Santa Barbara doesn't have the traffic or theft or vandalism that Los Angeles does."
Critics of territorial pricing say the poor are penalized for their addresses rather than for their driving history.
"I don't think any consumer would consider it fair that your address matters more than your driving record," says Mark Savage, staff attorney for Consumers Union, which successfully pushed California regulators to emphasize driving experience, miles driven and driving record instead.
Yet if all location-based rates were eliminated, Moraga says, those currently paying the lowest premiums would suffer. "It's a balancing act," he says. "Insurance is all about pricing risk fairly so that those with higher risk are paying what they should."
You've got to shop around
Discounts and surcharges are calculated from your base territorial rate. If your base rate is high, the consequences of any accident or violation you have are magnified.
For example, one insurance company charges $844 for basic liability coverage to residents of 98101 in Seattle, but it charges just $341 for residents in 98926 in rural Ellensburg, Wash.
Now add in a DUI surcharge, multiplying that base rate by 1.5. (Most companies would penalize even more heavily.) In Seattle, that driver with basic liability now pays $1,290. In Ellensburg, the same driver pays $510.
In most states, every part of your policy is affected by the territorial rate. That's why comparing car insurance quotes becomes all the more important, says Penny Gusner, CarInsurance.com's consumer analyst.
"These companies all have differing claims experiences in your ZIP code," Gusner says. "The quotes you get are likely to reflect that. One insurer may put your area into a high-risk bucket, and another may not."
For example, the average rate from six major insurance carriers for ZIP code 48101 in Dearborn, Mich., was $2,522 -- but that included rates as low as $1,776 and as high as $4,374. (See "Pocket $1,102 just by shopping around.")
Methodology
CarInsurance.com commissioned Quadrant Information Services to provide a report of average auto insurance rates for a 2012 Honda Accord for every ZIP code in the United States. We calculated rates using data for six large carriers (Allstate, Farmers, GEICO, Nationwide, Progressive and State Farm).
Averages are based on insurance for a single 40-year-old male who commutes 12 miles to work each day, with policy limits of 100/300/50 ($100,000 for injury liability for one person, $300,000 for all injuries and $50,000 for property damage in an accident) and a $500 deductible on collision and comprehensive coverage. This hypothetical driver has a clean record and good credit. The rate includes uninsured motorist coverage. Average rates are for comparative purposes. Your own rate will depend on your personal factors and vehicle.
The original article can be found at CarInsurance.com:The most and least expensive cities for car insurance