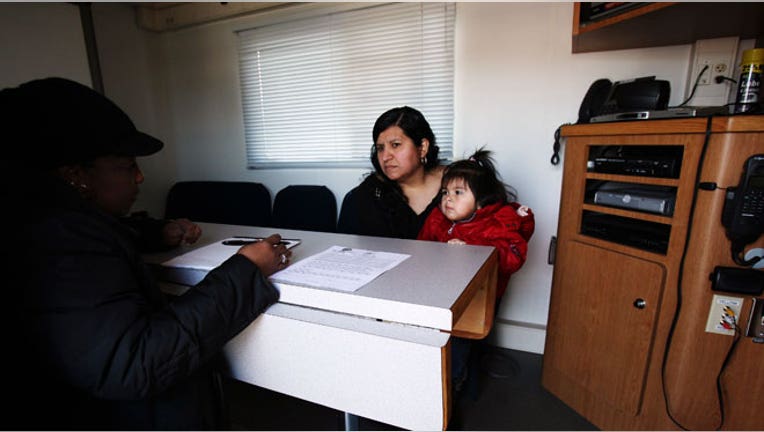 Middle-class status was once associated with a level of stability and a comfortable income level. But a new report finds that although many families self-identify as middle-class, they still say they are struggling to make ends meet.
The new "LoveFamilyMoney" survey from Allianz, a financial services firm, finds that despite a stronger economy, families continue to have difficulties making ends meet. This was most common among families with a "nontraditional structure" in the survey of more than 4,500 Americans, 85% of whom reporting they are "middle class."
What's more, within these nontraditional families, 57% say they were "making ends meet," "struggling financially," or "poor." Nearly half of all blended, multigenerational or nontraditional families said they were living paycheck-to-paycheck, compared to 41% of traditional families, and one-fourth say they aren't saving any money at all.
This insight is key as family dynamics have continued to evolve in the U.S., where only 19.6% of families are married heterosexual couples with children, compared to 40.3% in this group during the 1970s. Allianz looked at seven different families structures, one being the traditional family, others being multi-generational families with three or more generations in the same home, another being single parent families, along with same-sex couple families.
Also studied were blended families, who have parents living together with a stepchild or child from a previous relationship, an older parent with young children in the same family, and finally boomerang families, who have adult children ages 21-to-35 who have returned home.
Katie Libbe, Allianz Life vice president of Consumer Insights, says its eye-opening to see an economic comeback that has not yet trickled down to the American people.
"We see three cohorts struggling the most—multi-generational families, blended families and boomerang families," Libbe say. "The common denominator is this unplanned dependence, and its multi-generational."
Having children move back into the home, for example, negatively impacts parents who may be struggling to meet their own retirement goals. On the flip side, Libbe says modern families have stronger bonds than traditional families had in the past, and are more open to discussing finances.
The modern family is talking more about finances, (54%) compared to traditional families (47%).
"They are closer than ever with their kids, and want to talk more with them about money," she says. "Children in future generations will have a better understanding about spending plans and financial responsibility."
That being said, these families aren't feeling financially secure, she says. The survey finds that only 30% of modern families have a high feeling of financial security, compared to 41% of traditional families, which may be because more than one-third have experienced a financial hardship (36%), compared to just 21% of traditional families.
About half of modern families say they are on track to achieve their financial goals, because 58% say that covering their current expenses takes priority over planning for the future.
"They are talking about finances, but not feeling more stable," Libbe says.