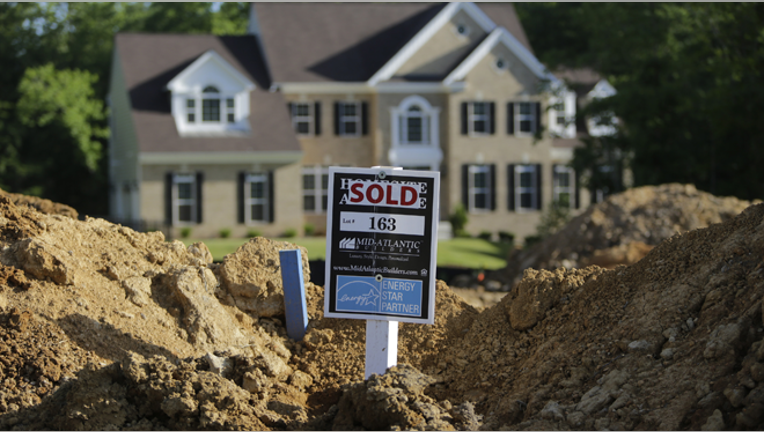 The housing recovery is shaping up to be a mixed bag for 2014, with a more stable footing for buyers and sellers, parts of the market returning to pre-recession levels, and some segments still waiting to regain their strength.
"The housing recovery is entering the middle innings after an incredible run in 2013," said Dr. Stan Humphries, Zillow's chief economist in a recent press release. "Below the surface of last year's market, a number of unsettling trends started to emerge as a result of rapid and ultimately unsustainable appreciation…."
Last year brought a significant surge in home valuations. According to the latest Core Logic data, in 2013, home prices spiked 11% year-over-year.
Paul Diggle, an economist at Capital Economics, said those levels are unsustainable.
"Those increases were slightly unhealthy in that it's been too strong," said Diggle. "We predict a 4% year-over-year growth in 2014 and that's quite a slowdown, but it's a welcome slowdown because it puts the recovery on a more sustainable footing."
Svenja Gudell, director of economic research for Zillow, agreed that a more relaxed growth in home price is positive.
"It is still a good increase for home owners who may want to put their house on the market," she said. "But it's also better for consumers who were squeezed out of the market last year."
Housing affordability has been a major concern for potential home buyers in the last year, especially first-time buyers. Trulia Chief Economist Jed Kolko said that while the issue won't be solved, as home valuation growth eases, inventory will inevitably become more abundant.
"It will be a less extreme seller's market," explained Kolko. "Prices have gotten higher, so there is less interest from investors and that should help with inventory."
" The [home price growth in 2014] will still be good.... But it's also better for consumers who were squeezed out of the market last year,"
Less interest from investors is key, said Diggle. Despite weak mortgage applications in January, he predicted that there will be more traditional housing demand in 2014.
"We think there will be a transition this year from an investor-driven market to more mortgage lending," he said.
In addition to less investor interest, Kolko pointed out that potential home sellers who were waiting for prices to appreciate before putting their houses on the market, see that valuations are leveling off and may be encouraged to make a move, thereby adding to the available inventory.
"Many will decide that prices have risen enough and that it's time to sell," said Kolko.
As for overall new and existing-home sales, there was a 10% increase in both 2012 and 2013 but that number should decrease this year, he explained.
"With home sales, we are getting closer to normal recovery levels, which give more clarity on prices" said Kolko.
New construction is still a weak spot in the recovery. In December, groundbreaking for new homes dropped 9.8% to f an estimated 999,000 units, seasonally adjusted, according to the Commerce Department.
"It should be around 1.2 -1.3 million [units annually]. But that's just the fallout from the continuing legacy of the recession, and it takes time to get that kind of infrastructure back," said Diggle. "We think it will, just at a slower pace."