The Latest: Ireland to appeal EU ruling on Apple taxes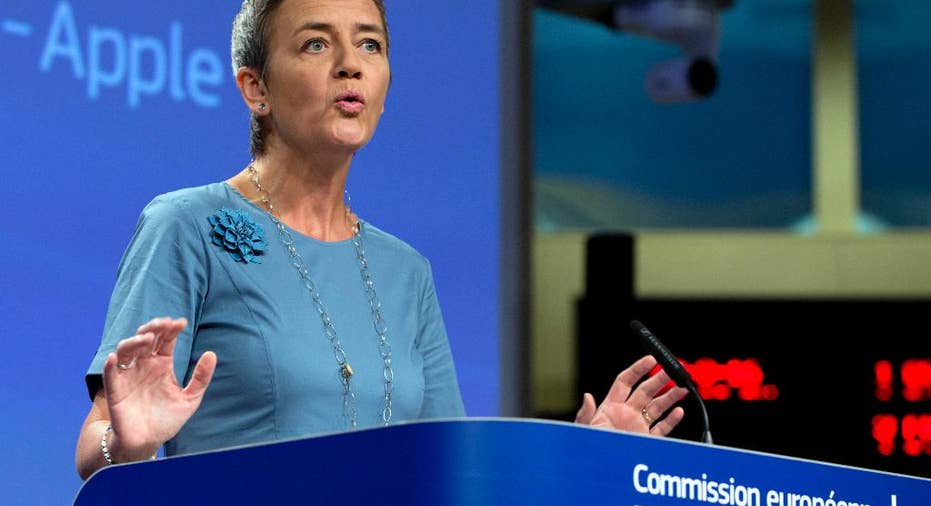 The Latest on the European Union's decision that Apple must pay billions in back taxes (all times local):
12:45 p.m.
Irish Finance Minister Michael Noonan has rejected the European Commission's ruling and says Ireland will appeal the judgment, insisting that Ireland's tax rules were transparent and straightforward.
He has rejected findings that Ireland cut an especially generous tax-avoidance deal to boost Apple's investments in Ireland, where the company employs 5,500 and plans to expand further.
Noonan said Tuesday in a statement issued minutes after the judgment: "I disagree profoundly with the commission's decision. Our tax system is founded on the strict application of the law ... without exception. The decision leaves me with no choice but to seek Cabinet approval to appeal the decision before the European courts."
He accused European regulators of trying to undermine the integrity of Ireland's tax system and subverting rights reserved for sovereign EU states. He said a successful appeal, which could take years, would "provide tax certainty to business."
Ireland's Cabinet will meet Wednesday to confirm plans to appeal the judgment.