The Incredible Shrinking Office: Work Spaces Get Smaller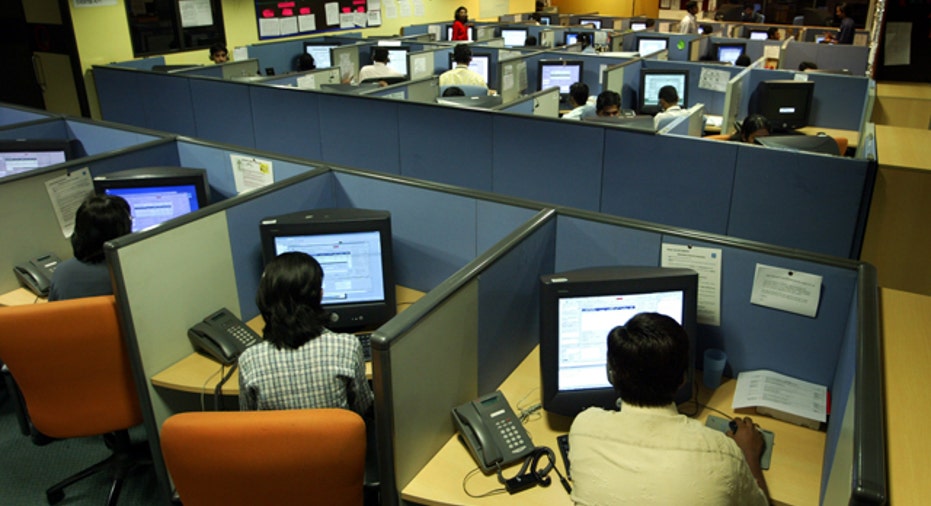 Employees who feel their place in the office is diminishing are probably right, at least from a literal standpoint.
A new study by corporate real estate firm CoreNet Global discovered that the average amount of space each employee has to himself or herself in the office is 150 square feet, down from 225 square feet in 2010. That number is projected to drop even further, to 100 square feet, within the next five years, the study found.
The diminishing office space comes as employers are starting to ramp up hiring. Nearly 60 percent of those surveyed are projecting increases in employment at their companies, triggering what researchers call a "property paradox," in which more workers are using less individual space.
A leading factor in the demise of employee personal space has been the monumental shift among corporate offices toward open-space floor plans with fewer assigned cubes and individual offices. More than 80 percent of the businesses surveyed have already started moving in this direction, with 43 percent now having more collaborative space, than heads-down, private space where employees can focus.
However, that trend may be coming to an end. One-half of those surveyed said they weren't sure if the overbuilding of collaborative space would come at the expense of productivity and privacy.
"Through this survey, and anecdotally, we are hearing of a collaborative-space bubble," said Richard Kadzis, vice president of strategic communications for CoreNet Global. "Just as we have escaped the 'cube farms of Dilbertville,' some employees may start to feel that the open-space pendulum has swung too far, at the expense of a worker's ability to concentrate without interruption or distraction."
Kadzis said executives should approach workplace management as a holistic practice, starting at the C-suite level.
"Workplace strategy is no longer a singular function of real estate, but a product of taking into account the needs and demands of the business, and how real estate should work with human resources, information technology, finance and other support functions to support overall organizational planning," he said.
Follow Chad Brooks on Twitter @cbrooks76 or BusinessNewsDaily @BNDarticles. We're also on Facebook & Google+. The story originally published on BusinessNewsDaily.
Read More From BusinessNewsDaily.com
11 Things That Make Workers Happy
8 Things Bosses Say That Make Workers Happy
New 'Active' Work Trend Breaks Down Cubicle Walls