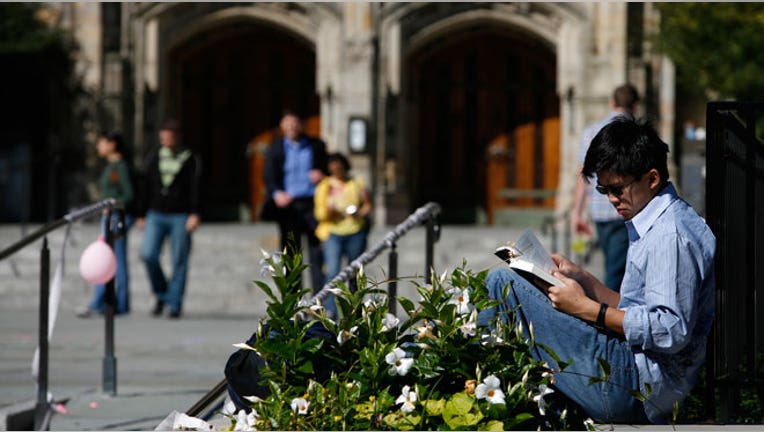 Although summer seems far off, the winter months are when students need to start looking and applying for job and internship opportunities to help them gain experience during their time off between semesters.
According to the National Association of Colleges and Employers (NACE), employers reported plans to increase internship hires by 8.5% last year, but that doesn't mean landing a gig this year will be easy.
Students should plan for an even more competitive year, warns Lauren Berger, CEO of InternQueen.com and author of All Work, No Pay: Finding An Internship, Building Your Resume, Making Connections, and Gaining Job Experience.
"With students applying earlier in their college careers, this makes for a higher number of candidates, a larger selection pool and gives employers an opportunity to be more selective and go after a very qualified top-notch candidate," she says.
Besides looking for opportunities, students need to plan for deadlines and gather required application materials now, suggests Nicolas Tynes, director of College Quest at Harlem Educational Activities Fund (HEAF).
"Beginning your search early not only displays a good work ethic, but it also shows employers that you are serious and dedicated about your future."
Here's what the experts say students should do now to find opportunities, put their best foot forward in applications and how to follow up to make sure to land a coveted spot this summer.
Tip No.1: Don't Stick to Posted Opportunities
Instead of only applying for posted positions, experts recommend students create a targeted list of companies they aspire to work at and reach out for potential openings that may not be listed in industries that pique their interest.
It's important for students to stay organized, stay on top of deadlines and track their submitted applications, says Berger, who suggests students start by applying for 10 opportunities by the end of winter for summer 2013.
"This will help you remember what you applied for, track your follow-ups, and will keep you informed should an employer call you out of the blue."
Tip No.2: Cast a Wide Net
Students have a myriad of resources at their finger tips to locate internship opportunities (job boards, online internship databases, local organizations), the most valuable of which is the career services center, say the experts.
"Students should be going into the career center every four to six weeks this semester--they should go in for resume makeovers, mock interviews, and to meet with counselors," says Berger. "Remember, their job is to connect you with a potential internship or job - take advantage of this!"
When connecting with networking contacts both on and offline, students need to update their professional social media and LinkedIn profiles, says Tynes.
"Formal and informal networks can be incredibly helpful in providing internship leads and advice," he says. "Have a mindset of reaching out to the web of networks available because they may have connections to individuals in your chosen career field."
Tynes also recommends students talk to their peers about their own internship experiences to get a better sense of what to expect, where to apply and how to define their goals.
Tip No.3: Submit a Stand Out Application
Besides having a strong resume and cover letter that shows, rather than tells, how their skills are valuable to an employer, students must convey an interest and enthusiasm in the position to stand apart in the applicant pool, says Mary Rigali, PMP, Director Career Services at Post University.
"Equally important is staying focused on how you would treat their customers, and demonstrating your dedication to doing an outstanding job, not just showing up," she says.
When tailoring resumes and cover letters, students should read over the internship listing carefully, cautions Berger.
"Review your resume and think to yourself, 'based on the job description, am I the best candidate for the position?'" she says.  "If the job description says they are looking for a solid communicator, your resume better indicate what a great communicator you are--put yourself in the employer's shoes"
Tip No.4: Follow Up Appropriately, but With Assertiveness
After interviewing or applying, students should respectfully establish what the company's process and timeline is for filling the position, says Rigali.
"Does the position have an end date for submitting an application? Who will be reviewing your application? What are the next steps in the job process after submitting an application? How long do they anticipate it will take before you hear on the status of your application?" she says.
"Attempting to gather this information is not viewed as 'overbearing' or 'pushy'--it demonstrates forward thinking, thoroughness, and above all a sincere interest in the position."
Particularly for students applying online, Berger recommends sending an email to the human resources manager confirming they have all of the submitted materials and asking if any additional information is required.
"You can follow up twice after the deadline and over the course of four weeks," she says. "If you don't hear back, it's onto the next."