The Home Care Company With a Silicon Valley Soul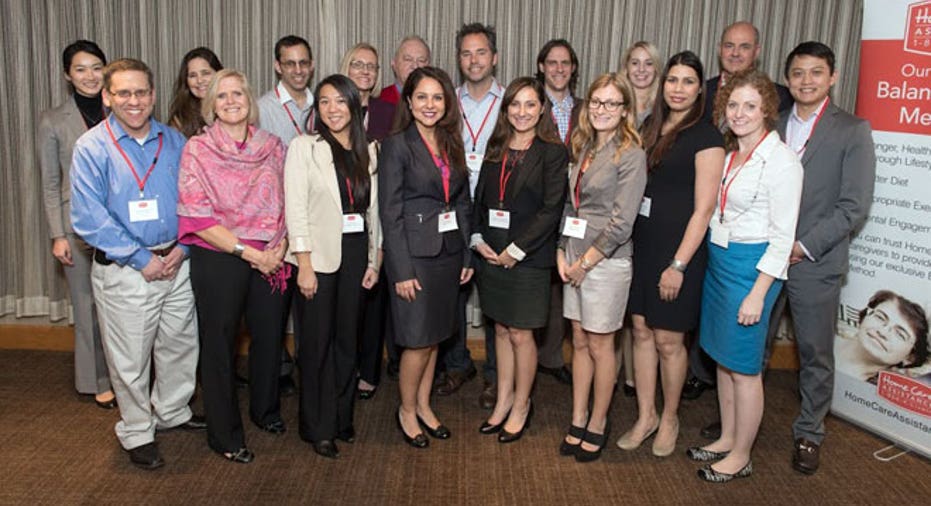 Social media and aging senior care don't seem to go hand-in-hand. But for Home Care Assistance, an in-home senior care company, social media has been an invaluable tool for growth, propelling the business to hit $63 million in revenue in 2012 and grow 25% year-over-year for nearly a decade.
President and COO Lily Sarafan joined the Silicon Valley startup straight out of Stanford University in 2005 and has managed to shake up the senior care model during her eight-year tenure.
Sarafan cites her top-down approach when rolling out new initiatives as one of her keys to successful growth. Corporate offices and locations are used for testing and strategizing before new policies are rolled out throughout the company, much like technology incubators, she says.
The company uses social media as a recruiting tool for new client leads, provide updates on its caregivers and patients as well as to offer health tips for the elderly.
"There are a lot of misnomers and myths propagated by our industry about social media," she says. "The primary health-care decision maker is a son or daughter in their 50s or 60s, even though our clients are in the eighties and nineties. The AARP says Facebook is one of the top three sites seniors peruse and 41% health-care decisions are made in part from social media and reviews."
Sarafan has expanded the company from zero to 60 locations in North America and is strategic about her development plans. The company opens both corporate locations and franchise locations, giving each large territories so the stores are not competing with one another.
Opening company stores in addition to franchising, simply made sense from a profit standpoint, she says.
Fifteen of its locations are company-owned, while the remaining 55 are franchisees and employ a total of 4,200 workers including caregivers.
Industry norm is to classify caregivers as contractors, but Home Care Assistance considered them full-time employees.
"We want to help them advance their own careers, which is atypical in the industry," Sarafan says. "It allowed us to grow and expand more rapidly, because they buy into our mission to change the way the world ages."
The company has locations in Canada and Puerto Rico, and Sarafan says it is actively seeking partners to move into new international markets. By 2015, Home Care Assistance is on track to bring in $150 million in revenue, she says.
The company is working to increase transparency among employees and being more communicative about problem solving problems and sharing innovations across the network. "I [now] realize how important it is to have buy-in from parties across the entire organization," she says. "Sometimes in a fast-paced environment you can compartmentalize decisions, but it's so much easier when you have people championing the cause across the country."
For entrepreneurs looking to transform an existing business, Sarafan says it's all about how you make things happen.
"Ideas are free, but execution is priceless—it comes down to the actual execution. You have to be innovative in what you are doing and look at every product or service to make sure it fits in your mission. Only then will you see the tangible results of something that started out as just a great idea."