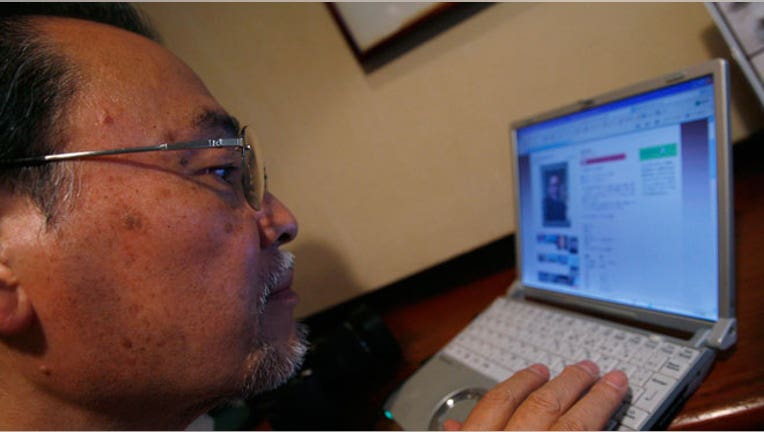 If you've decided that this was the last Valentine's Day you were going to spend alone and it's time to jump into the online dating world, Uncle Sam has a warning for you: be careful.
"Often a person who is pretending to be a match is luring the other individual into giving over personal information," says Lisa Schifferle, an attorney in the division of privacy and identity protection at the Federal Trade Commission.
Unfortunately, "Daniel" in Des Moines doesn't really have a corner office at an accounting firm, but he is interested in getting access to your bank account. Or, beautiful, blonde "Sandy" in St. Pete actually more closely resembles the protagonist in The Girl With the Dragon Tattoo. She's just looking for your password so she can run up a bunch of purchases on your charge account.
The point is, while you're looking for love on dating websites, others may be cold-blooded identity thieves looking for that one piece of information that will enable them to wreak havoc with your financial life.
Whether you connect via an online dating site, a chat room, Facebook or some other way, the FTC says the following are warning signs that the individual on the other end of cyberspace is not who they claim to be:
They swear to have instantly fallen head-over-heels for you;
They want to leave the dating site and instead communicate via personal email or instant messaging;
They describe themselves as American, but say they are temporarily working overseas. Some even pretend to be U.S. military deployed abroad.
We all become vulnerable when we think we've have found "The One." And scammers know this. They will use this weakness to extract the information they're after. They might claim to have a medical emergency and need money to cover the expense. Or, they want to meet you in person, but need financial help from you to cover their travel. Or they've had a financial set back and "just" need a little help to get back on their feet.
"If someone asks you to wire them money, that's a red flag," warns Schifferle. "They may be able to use this to get your personal information."
Think of it this way: would you give someone you met in a bar or at work your credit card information after going out on a few of dates? Of course not! But the one-on-one nature of online communication can feel very intimate. You may be sharing thoughts and feelings about very personal topics. After a couple of weeks of intense online chatting you might believe you really know the other person. But that can just be a carefully concocted ruse. For all you know, "Sandy" and "Daniel" might be simultaneously cultivating a dozen online "relationships," hoping they can convince one or two individuals to drop their guard and provide the keys to steal their identities.(1)
Do not give out personal information unless you know who you are talking to," advises Schifferle. Don't even provide indirect financial support such as making an internet purchase on behalf of your cyber-friend/lover.
In addition, she recommends checking out the privacy policy of a dating service you consider. "Who do they share your information with? How long does the service keep your information?" She also suggests setting your privacy setting at the maximum level.
I get that the internet has opened up new opportunities for us all, especially socially. Just be smart about how you use it. Don't be lulled into a false sense of intimacy. By now, most of us probably know at least one person who has had a positive experience with an online dating service.
It was on Match.com that my beautiful friend, Kendra, met David- someone she probably would have never come in contact with any other way. After more than one year of dating (in person), meeting each other's families and spending time together, they had a picture-perfect wedding last year- on Valentine's Day, of course.
1. If you feel you have been a victim of an online crime, contact the InternetCrime Complaint Center, a partnership between the FBI and the National White Collar Crime Center here.