The Explosion of the Online Delivery Business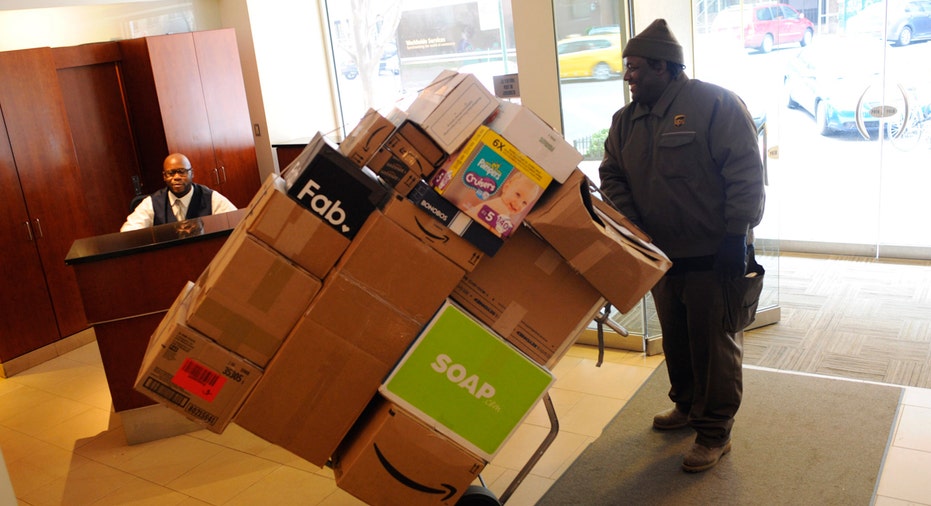 Need to buy chicken, rice and peppers to cook for dinner tonight? No need to get off of your couch - filling that grocery list is just a click away.  According to a Nielsen survey, one-quarter of global respondents say they are already ordering grocery products online for home delivery and more than half are willing to use it in the future.  Sales from the online grocery business are expected to jump more than 16% to $13 billion this year according to market research firm IBIS World.
The growth is being powered by the rise in wireless devices and broadband connections, as well as sophisticated and speedy delivery channels.  "Place a grocery order by 10 a.m. and get items by dinner, or order by 10 p.m. and get items by breakfast," says Nell Rona, spokesperson for Amazon.com (NASDAQ:AMZN). If you sign up for Amazon's Prime Fresh membership, you get the benefits of both Amazon Prime and AmazonFresh for an annual fee of $299. The program is being offered in select cities.
While the tech giant was among the first to apply its online shopping models to the grocery business, more traditional retailers have started chasing that success. Wal-Mart Stores (NYSE:WMT), the world's largest retailer, announced it is testing an online grocery in five U.S. cities: including its hometown of Bentonville, Arkansas. For a $3 to $7 fee, you can purchase over 30,000 grocery items; including produce, meat, dairy and common household products. The retailer says its delivery trucks are equipped with three temperature controlled compartments to ensure that all items you ordered will arrive at your door fresh. Walmart is also expanding its footprint in grocery delivery by offering a free curbside pickup service. The program is available in eight new cities, including Atlanta, Nashville and Charlotte.
Some of the nation's other large retailers are partnering with niche delivery companies such as Instacart to capture a piece of the growing delivery business. Instacart allows you to order groceries online by connecting you with personal shoppers. The shoppers handpick the items at the stores near you and deliver them right to your door. The company currently serves 18 metropolitan areas including Minneapolis through a recently announced partnership with Target (NYSE:TGT). In addition to Target, Instacart's retail partners include national chains Whole Foods Market (NASDAQ:WFM), Costco (NASDAQ:COST) and Petco. The first delivery is free and future orders cost $3.99 for two-hour delivery or $5.99 for one-hour delivery for orders over $35.
Technology such as that used by Postmates maximizes supply chain logistics which is giving the consumer more choices beyond just groceries. "The customer just chooses the store that they'd like to order from," says April Conyers, spokesperson for Postmates. "Once submitted, a Postmate will go to the store that was requested and pick up the items on the list." Delivery starts at $5 and goes up depending on distance.  The service is currently available in 40 metropolitan markets including San Francisco, New York City, Chicago, Phoenix and St. Louis.
While the recent growth of the industry is being driven by the expansion of the wireless world its roots can be traced to technology's early days. "We operated using a dial-up modem and a DOS software designed by our co-founder, and by filling a grocery order by hand in a local grocery store and then delivering that order to a customer's doorstep," says Carrie Bienkowski, Chief Marketing Officer at Peapod. Brothers Andrew and Thomas Parkinson pioneered the online grocery concept when they founded Peapod in 1989. The company, which operates as a separate entity, is now part of grocery chain Stop & Shop, which is owned by Ahold USA, a unit of global retail giant Royal Ahold.