The End of Smith & Wesson as You Know It?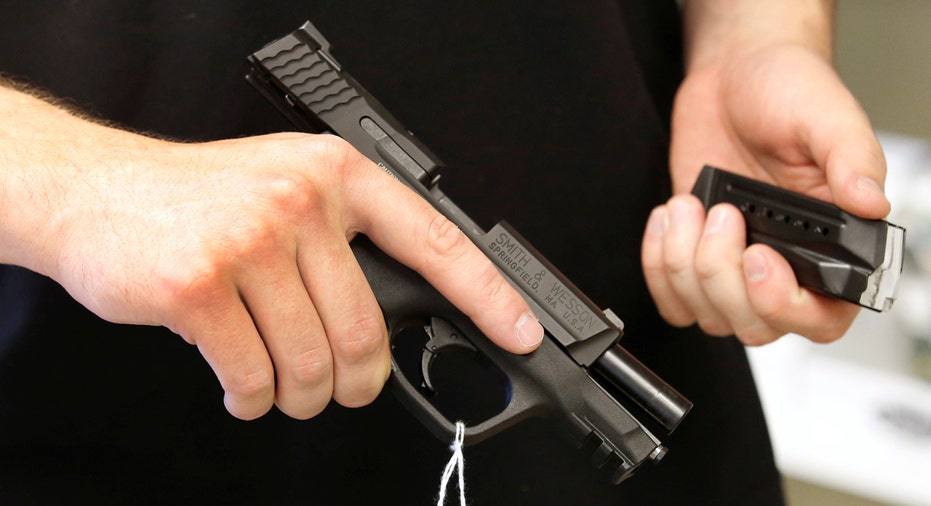 Smith & Wesson Holding Corp., which traces its roots to 1852, plans a name change.
Next month, the nation's largest gun maker will ask shareholders to approve changing the name of its holding company to American Outdoor Brands Corp., though it will continue to use Smith & Wesson for its best-selling handguns.
The proposed switch continues the push announced in January by Chief Executive James Debney to diversify into the larger recreational market that it has pursued by acquiring makers of hunting knives, flashlights and camping equipment.
"We believe the new name really better reflects our many brands and products and our growth strategy," a spokeswoman said. The company would change its ticker symbol to AOBC from SWHC.
Smith & Wesson's push into the broader outdoor-sports market mirrors that of Vista Outdoor Inc., the largest commercial ammunition maker. Vista estimates that the U.S. outdoor-pursuits market is worth more than $60 billion a year in sales, excluding team sports, with fragmented segments, such as fishing, wildlife viewing and hiking equipment, each generating industry sales of more than $5 billion a year.
Mr. Debney told investors in January that Smith & Wesson may create up to three new divisions for outdoor products alongside its existing gun and shooting accessories operations.
The company plans to put the proposed name change before shareholders at a meeting next month that will be the first held virtually. Its board, which has approved the name change, last month altered the company's articles to drop physical shareholder meetings in favor of online events.
Analysts said moves into adjacent markets also reflect management changes at the big U.S. gun makers in recent years, with many senior executives recruited from the broader consumer-goods sector.
Mr. Debney previously ran a consumer unit of Alcoa Corp. and in late 2014 established an accessories division with the $130.5 million purchase of Battenfeld Technologies Inc., whose products include targets and gun stocks.