The Effects of Obesity on Your Pocketbook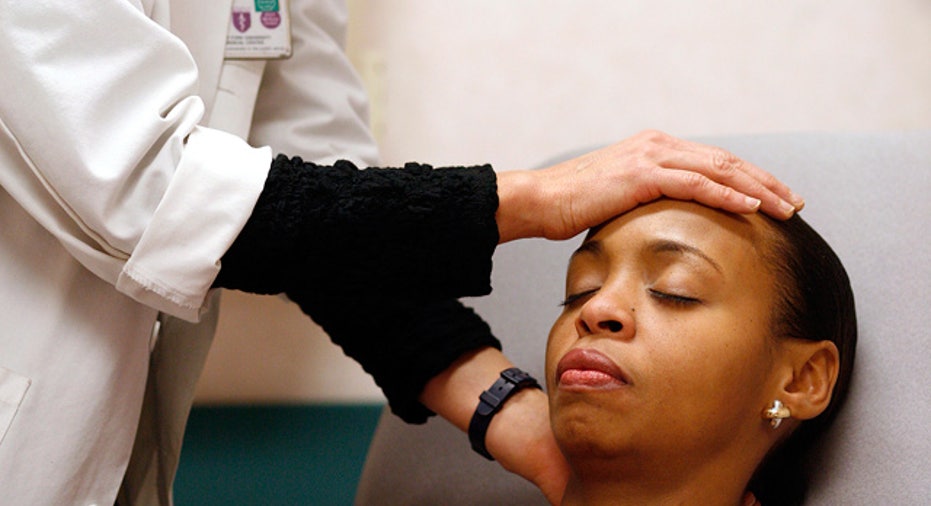 Effects of obesity
The costs of obesity go way beyond those pertaining to personal health. Its lifelong financial impact shows up on more than just medical bills. It can surface in just about every aspect of life.According to a recent report from the Department of Health Policy at George Washington University's School of Public Health and Health Services, the tangible annual health- and work-related costs of obesity for a woman amount to $4,789 more than a woman of average weight would pay. For an obese man, those added costs are $2,646 annually.
What is obesity?
When health care professionals talk about the effects of obesity, they're not talking about those extra 5 pounds you can't seem to shed. The Centers for Disease Control and Prevention define obesity as a body mass index, or BMI, of 30 or greater. The figure represents a ratio that measures height against weight.
You can calculate your BMI by dividing your weight in pounds by your height in inches squared, and multiplying by a conversion factor of 703. Using that yardstick, the average adult who is 5-foot, 9-inches tall is considered obese when his or her weight is more than 203 pounds. (204 divided by (69 x 69))x703=30.12.
Effects of obesity in the classroom
Ongoing research into the effects of childhood obesity on education suggests that being obese affects a child's performance in school, narrowing their chances for success later in life, says Bisakha Sen, an associate professor in the School of Public Health at the University of Alabama at Birmingham.
"This is relatively new research, and so far the evidence is mixed," Sen says. "But some studies suggest that faculty members are more likely to have more favorable views of the nonobese. They are perceived as more efficient."
Effects of obesity on earnings
Certainly the obese suffer discrimination in the workplace. "Appearance is not supposed to count," Sen says, "but evidence suggests that it does, especially for white women. Basically that means that they end up having a lower wage than they would otherwise have received, as well as a lower rate of promotion."
According to the George Washington University study, the annual wage loss for an obese full-time employee is $1,855 per year; her obese male counterpart loses only $75 in annual wages.Employers who find excuses not to hire the obese have reason to be protective of their bottom lines. It's estimated that almost 40 million workdays are lost every year due to obesity-related diseases, Sen says.
"If the company carries group insurance," she says, "the premium goes up for everyone in the pool, because the risks are averaged out." Premiums for private medical insurance, she says, run about $1,100 higher annually for the obese.
Opportunity costs of medical solutions
Commercial diets and procedures recommended for treatment of obesity are costly, says Michael Applebaum, a doctor, lawyer and fitness authority in Chicago. Applebaum's book -- "MASSematics: How to Get Rich by Not Dieting" -- examines the financial consequences of such treatments over the course of a lifetime.
Let's take, for example, someone who attempts to lose 1 pound a month and keep it at bay by using a diet supplement that costs $20 per month or $240 per year.
If, at age 25, someone were to start investing that at 5%, they could earn $62,766 over an average lifetime of 78 years. If the same amount were invested at 7.5%, it would add up to $165,105; at 10%, $467,964.
In addition, the average hospital charges for bariatric surgery are $30,804 for a child and $36,056 for an adult, as cited in "MASSematics."Assuming an average-length life of 78 years and a 10% annual return, an investment of $36,056 at age 30 would grow to $3,498,053 by age 78.
Effects of obesity on travel costs
Even taking a vacation may weigh more heavily on the pocketbooks of the obese, says George Hobica, founder of Airfarewatchdog.com, based in New York."Some airlines, such as JetBlue, (Southwest) and Air France, have policies that 'passengers of size' have to buy a second seat," he says.The only break for an oversized passenger would come in the form of a refund if the airplane isn't full, says Hobica.
"Some smaller discount airlines, such as Spirit or AirTran," he says, "do have a few pretty cheap wider seats, but they are not upgrades and have no perks."The average extra cost of these seats, he says, is $60 per leg of a trip."If the economy class is sold out, they could turn out to be less expensive," says Hobica. Another option on some airlines is to buy a last-minute upgrade to domestic first class, which has wider seats, he says.
Those who prefer to drive, according to the George Washington University report, pay more for gasoline -- up to $36 more per year than people of average weight.
Effects of obesity on final expenses
Survivors of the obese will find that end-of-life expenses also exact hefty penalties, says Gail Rubin, an event planner based in Albuquerque, N.M., who specializes in funerals and memorial services."The difference between a standard size, 18-gauge steel casket and a 36-inch oversized one is $1,400," she says.Rubin, author of "A Good Goodbye: Funeral Planning for Those Who Don't Plan to Die," says that in Albuquerque, N.M., a standard, nongalvanized vault runs about $1,670, but the oversized version is $2,410.
Even pallbearers can be pricier, she says."One funeral home I work with will provide a complement of four for $165, but recommends eight for oversize caskets at $330 -- if it can in fact be carried at all. Also, the cemetery may require two adjacent plots for burial, and heavy machinery may be needed to lower the casket into the ground."
All told, she says, burial costs for the obese are likely to run about $2,500 higher.