The Dirty Little Secrets of Gift Cards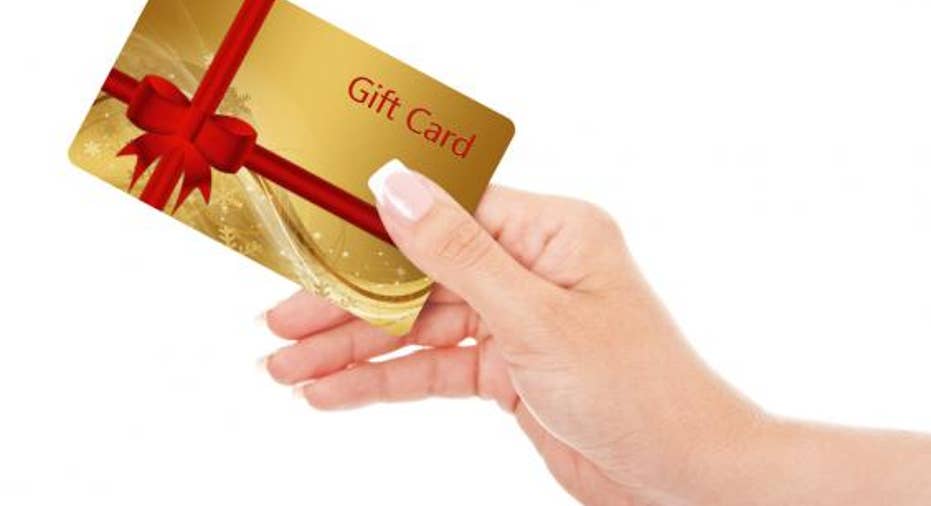 It's hard to ignore the convenience of gift cards. No muss. No fuss. No messy wrapping paper and tape. Plus you get the ultimate flexibility because the recipient actually makes the hard choices.
But there is a big debate out there about whether gift cards are an overdone trend or the hottest thing since sliced bread. According to a survey conducted by the Consultancy Deloitte LLP, the proportion of people who say they will buy gift cards this holiday season – 43 percent – is down sharply from a peak of 69 percent set back in 2007. Yet, the vast majority of Americans – 72 percent – say they have given gift cards in the past, and according to Mercator Advisory Group, Americans spent $6 billion on gift cards last year.
Retailers, for their part, are adding bells and whistles to the old-fashioned gift card to make them even easier to use. Nearly 60 percent are now offered over the web adding to their appeal.
Keep in mind, though, that gift cards have downsides. All general-purpose gift cards – and by that we mean ones issued by banks and other financial institutions – carry a purchase fee ranging from $3.95 to $6.95, that's according to a survey by Bankrate. Only 7 percent of store cards carry purchase fees. Losing a gift card or having the store you bought it from go out of business is something to think about as well.
Bottom line, gift cards work for that person on your list that is hard to buy for, but I'd try to find out where they shop and buy the store card rather than pay a fee to a bank for the privilege of buying one.