The Creativity-Gumption Combo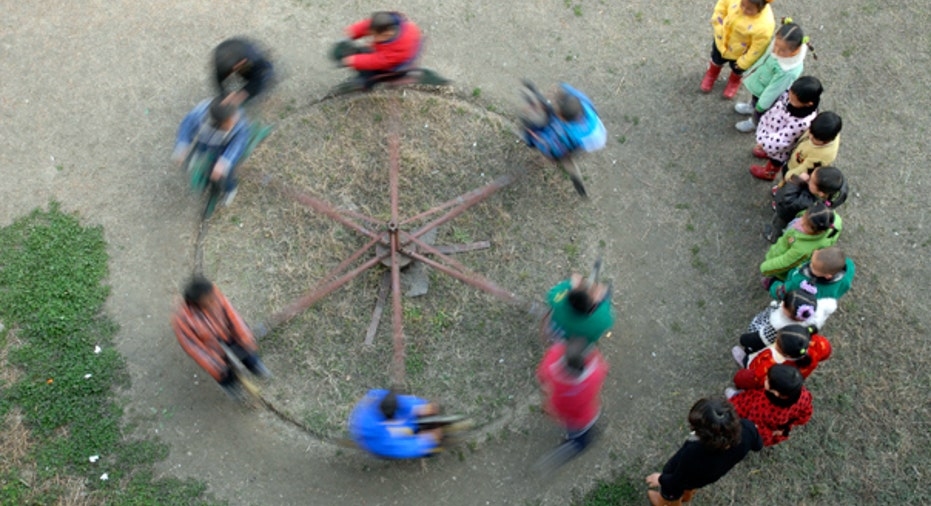 So, I'm watching what is now my favorite show on the Food Network, The Best Thing I Ever Ate, and chef/TV host Michael Chiarello is getting all worked up over a grilled filet of beef with crusted coffee adobado at the RDG Grill and Bar Annie in Houston.
In the segment, the chef who created the dish talks about how he accidentally spilled coffee grinds one day and he got the idea to roll the meat in them.
This is creativity, for sure. But more importantly, it is what happens when creativity is paired with gumption.
As a life coach whose passion is all about nurturing my clients' creativity, I love these kinds of stories. You might say I thrive on them.
That's why it was so disheartening to read the recent Newsweek cover story, The Creativity Crisis, by Po Bronson and Ashley Merryman, that says "research shows that American creativity is declining." The writers cite a study of nearly 400 Minneapolis children conducted by professor E. Paul Torrance back in 1958 and the subsequent life progress of those kids.
"What's shocking is how incredibly well Torrance's creativity index predicted those kids' creative accomplishments as adults," Bronson and Merryman write. "Those who came up with more good ideas on Torrance's tasks grew up to be entrepreneurs, inventors, college presidents, authors, doctors, diplomats and software developers … The correlation to lifetime creative accomplishment was more than three times stronger for childhood creativity than childhood IQ."
The decline is in children from kindergarten to sixth grade and can be traced to beginning about 1990. While the science of this, the identification of what went wrong and the ideas for solving it are put forth in the story, I keep coming back to my clients and some of the convoluted ideas they have about their own creativity. It has already been my experience that so much creativity is squelched in childhood that the idea of it declining is almost too much to ingest.
Which brings me back to gumption. It is inevitable that clients come to me with some kind of creative talent that has long been pushed aside or buried. At the very mention of it in our initial session, I will probe a bit until I see the spark or the shift in energy that tells me we've hit on the key to improving this person's life. I nurture it and help them see what's missing is muscle and belief behind it from them and only them.
In a recent edition of Garrison Keillor's The Writer's Almanac, he mentioned President Obama's 29-year-old speech writer, Jon Favreau.
"He first met Barack Obama backstage at the DNC, where Obama was rehearsing his speech, and 23-year-old Favreau interrupted Obama to give him some pointers," Keillor writes. "Obama later hired him for his Senate campaign, and now Favreau is the second-youngest presidential speechwriter in history. Obama calls him his 'mind-reader.'"
Gumption and creativity. Again.
The difference between Favreau and some other eloquent, intelligent speech writer is he had the guts to walk up to a rising star and offer advice from his – this bears repeating – 23-year-old self. That's just impressive.
Howard Stern's movie, Private Parts, has been replaying on cable networks and that is another apt reminder of the creativity-gumption combo paving a road to success. And by success here I mean the kind where the person is using his creative gifts nearly every single day to make a living. The ability to flourish financially in the process is a bonus in my book, as opposed to being the central tenet that defines one's success.
Take Sania Vucetaj of Sania's Brow Bar in Manhattan. This is a woman who loves the feeling of seeing the difference that brow shape can make for her clients. She does this one thing in her shop using only tweezers. No waxing. No threading. Just the basics. She has been featured in Vogue, Glamour, Redbook and numerous other prominent magazines. Her creative prowess paired with the gumption to do it her way have her going non-stop in a thriving business.
I use these examples to move the creativity discussion away from the conventional, which is usually about taking art or music in school. While those areas are unquestionably creative hotbeds, too often the conversation stops when the arts are the only focus.
In the Vows column in The New York Times recently, the story was about a man who became widowed just months after getting married when his wife died in a plane crash in Afghanistan. Through his grief, he became an environmental lawyer in Massachusetts, but sensing he needed a change he "quit his job and drove west in a Jeep. For seven weeks he hiked, camped, bicycled, counted stars, wrote and took photographs, compiling the contents of a book he later would give to relatives. He called it 'Resurrection.' … He returned to Boston with a lighter heart and, with no previous experience, became a line cook in a bistro."
Of course it's the Vows column, so the story leads to him meeting another woman and getting married. But being in this creativity-gumption mindset, I was more focused on how he used his to grieve and heal.
"Creativity has always been prized in American society, but it's never really been understood," Bronson and Merryman write.
Oh, how I wish it would be.
Nancy Colasurdo is a practicing life coach and freelance writer. Her Web site is www.nancola.com. Please direct all questions/comments to FOXGamePlan@gmail.com.