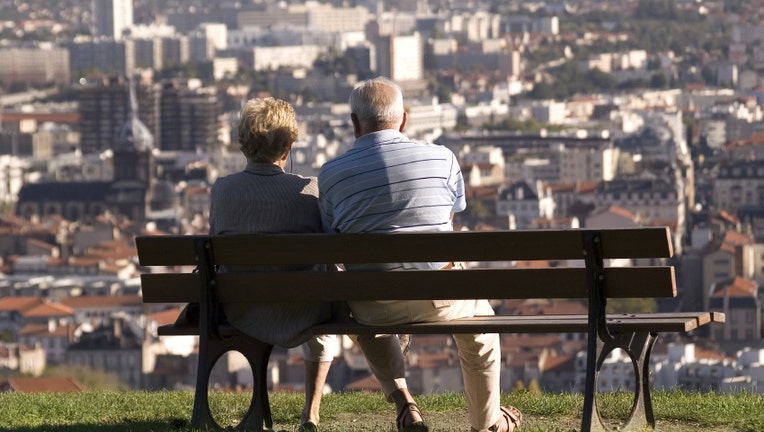 The American population is aging, with millions of people living well into their 80's or 90s, creating a situation where many are outliving their savings. As a result, they are turning to family members for help. But that is costing the "help" a lot more than anyone expected.
According to a new study conducted by Caring.com, nearly half of family caregivers spend more than $5,000 a year on expenses associated with providing care.  Of those spending more than $5,000, 16% are seeing costs of as much as $9,999 while 11% are spending as high as $19,999 and 5% are absorbing out of pocket expenses of as much as $49,999.
"People in their 50s and 60s are spending a significant part of their money caring for aging parents," says Caring.com Chief Executive Andy Cohen.  "People do a good job of saving for their kid's college and their own retirement but they don't know this is coming."
No one can predict if or when a family member will get sick or need long term care. But you can prepare, just in case it does happen. Experts say one of the first things you need to do is have conversations with your parents' about their finances. Not only do you want to know where your parents keep the financial documents, where they bank, who their financial advisor is and what type of long term insurance they may have -- but also the names of their doctors, how much they owe and how much they have in savings or other assets.
Equally important is making sure your parents designate a durable power of attorney for financial and medical related decisions.
"If someone loses the ability to manage their affairs and they don't designate a power of attorney it will end up in court which is pretty unpleasant," says Catherine Seal, an elder law attorney at Kirtland & Seal. She says to make sure your parents choose the right person to be in charge of their affairs. You wouldn't, for example, put the child with a gambling problem in charge of the finances. Since having these types of conversations can be difficult and cause stress to your parents, particularly if they are healthy, Seal says to frame it around short term illnesses as opposed to a permanent situation.
In a perfect world, your aging parents will have long term care insurance or enough money to cover any unexpected illnesses, but that is unfortunately not always the case. The situation can be made worse if the adult children are struggling to get by and now have to worry about these added costs. While Medicare is an option for those short term illnesses and recovery, Seal says often people think it will cover everything, but it doesn't.
Medicaid doesn't cover the costs if someone can't live at home anymore or needs around the clock care, she says. Experts say instead of incorrectly relying on Medicaid, you can see what benefits are available to your parents through the government such as the Aid & Attendance and Housebound Benefit. Veterans and survivors who get a VA Pension and require aid from another person or are bound to their house can be eligible for additional money.
Again parents can also apply for Medicaid assistance but with that, the parents cannot have given a gift or sold something for less than market value in the five years preceding the application to be approved, says Seal. "As you become elderly and frailer you should not be giving away any money," she says. A last resort, specifically for people who have some income but not enough to cover long term care, is to engage in a reverse mortgage. In order for this to work, you have to be able to afford the maintenance and insurance on the home and plan to stay in the house for the remainder of your life. Seal usually uses a reverse mortgage as a last choice because of the costs associated with this financial product, but says is does work well for people who can remain in their house.
Taking care of your parents is going to be a top priority, but Leslie Thompson, managing principal at Spectrum Management Group, says it can't be done in a way where you face financial ruin or your children won't be able to attend college as a result. She says the family finances need to be preserved during the process, which means making sure you are still putting money away for your retirement and for your children's college.
"Children need to take care of themselves first," says Leslie. "You don't have to spend through the assets of the elderly person. Some assets can be preserved by utilizing trusts."