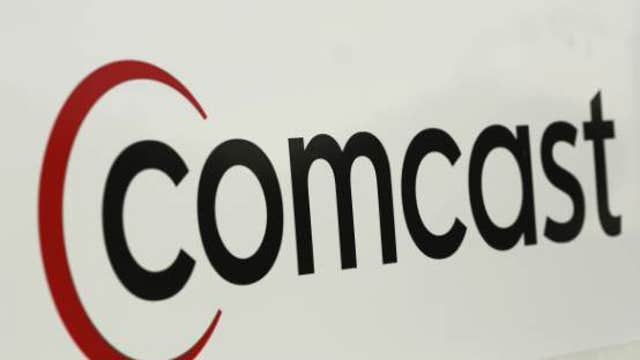 Comcast (NASDAQ:CMCSA) and Time Warner Cable (NYSE:TWC) scrapped their proposed merger Friday, balking at a fight with regulators over the $45.2 billion deal.
So what's next?
In a note to clients, analysts at Macquarie suggested several possible M&A scenarios that may play out among the media industry's biggest competitors.
A combination between Charter Communications (NASDAQ:CHTR) and Time Warner Cable is the odds-on favorite. Charter has tried to acquire Time Warner Cable in the past. The Liberty Media-backed (NYSE:LMCA) cable company made a hostile takeover attempt before Comcast made its offer.
Time Warner Cable has more negotiating leverage this time around because it holds a right of first refusal to buy Bright House Networks. Charter recently agreed to buy Bright House for $10.4 billion, but the takeover was contingent on regulatory approval for the Comcast deal. With that megamerger off the table, Time Warner Cable will have a chance to make a bid.
Charter may need to offer $150 to $160 a share to get a deal done with Time Warner Cable, Macquarie analysts wrote. That would reflect a higher price tag than Charter's original $132.50-a-share bid.
"I have a hard time seeing Time Warner Cable as an independent company. I think someone else does a deal for them," Frank Aquila, a partner at law firm Sullivan & Cromwell, said on Opening Bell with Maria Bartiromo.
Even with potential buyers circling Time Warner Cable, there's still the possibility of remaining a standalone company. Management has significantly improved operations over the past year, Macquarie noted.
For Comcast, Macquarie said the NBC Universal parent will likely pursue acquisitions that expand its content portfolio. Comcast may also explore moving into the wireless business to offer quad-play bundles—TV, phone, broadband and mobile service.
Quad-play was a factor in AT&T's (NYSE:T) decision to target DirecTV (NASDAQ:DTV) in a $49 billion buyout.
The AT&T-DirecTV merger is the next item on the agenda for regulators. AT&T said earlier this week it continues to anticipate a green light from regulators, and the wireless carrier plans to close the DirecTV acquisition by the end of this quarter.
Aquila believes the downfall of Comcast's Time Warner Cable buyout will bode well for AT&T. Keeping Comcast and Time Warner Cable apart means less concentration in the industry, so the AT&T-DirecTV deal should have a smoother ride.
DirecTV shares are up 3.5% since Wednesday's close, when news reports indicated the Comcast-TWC deal was close to being scuttled by regulators. However, trading at $90.33, the stock is still below AT&T's per-share offer of $95.