The CMO Interview: Brian Harrington, EVP And CMO, Zipcar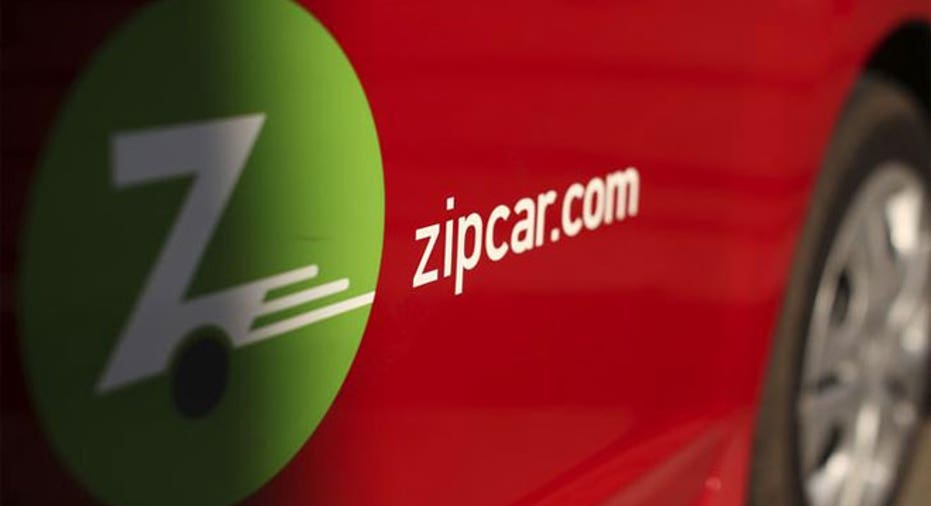 When Antje Danielson and Robin Chase decided to bring their European-inspired car sharing model to America in 2000, few predicted this alternative, membership-driven way of renting cars would gain traction.
Now it's up to Zipcar CMO Brian Harrington to keep marketing running like a fine-tuned engine. As part of his duties, the self-proclaimed "Boston Townie" is responsible for global brand building, member acquisition and engagement, social media, public relations, and delivering innovative products and services to further enhance the member experience.
Harrington joined Zipcar in 2013. Prior, he led consultancy Little Harbor Group, and held leadership roles at brand communications agency Boathouse and I'm in!, a leisure travel Web site he co-founded. He was also a member of the founding executive teams of Upromise and Connection to eBay, and held senior roles in sales and marketing at EF Education.
CMO.com had the opportunity to talk with Harrington about his background, marketing philosophy, and why Zipcar is the wave of the future.
CMO.com: Let's start at the beginning—where did your interest in marketing come from? Was it always a career path you thought about pursuing? There are two pieces to it. When I was a kid, I was always fascinated with TV commercials and just loved to watch one after another. I would remember all the jingles and slogans. For some reason, I was wired on the messaging side. Secondly, when I was in college, I became fascinated with this notion of why people buy. What were the inherent motivators around consumers, and why did they buy certain things and not others? So that wonder is really what put me on a path to marketing.
CMO.com: You were enjoying success with your own consultancy agency when Zipcar came calling. What was it about the company that you wanted to be a part of? Harrington: I was involved with a couple of startups in Boston and one out on the West Coast. There are a few reasons why I found Zipcar to be incredible appealing. First, there's this amazing brand that is defined by the experience. It's very unique. It has become well-known and has great "juice" because of its superior member experience. Those are few and far between, so I found that very interesting.
Secondly, from a business-model perspective, it's a model enabled by customers, so we ask our members to help run the business. They have to return [the cars] on time, keep them clean, and fill them up when they need gas. I thought this was a great opportunity to try and do some interesting work.
CMO.com: What are your day-to-day responsibilities? Harrington: I think most of my time is really spent thinking of two areas of my responsibility, the first one being member acquisition and the second one being member engagement. I spend a large amount of my waking hours thinking of those two key areas. How do we bring more members on, and how do we keep those we have happy, engaged, and using the service? I think a third piece would be around the global brand, making sure from a brand perspective that we keep doing what we need to do to enhance the value and keep the brand squarely where we want to try and attract that next generation of Zipcar users.
CMO.com: Upon taking the job, what were your initial goals, and how would you characterize your first year on the job? Harrington: I started in a consulting capacity and came on full time in March 2013. The way I defined my overarching goal when I joined was to effectively blend what I characterize as the art and science of the job: the art side being effective brand stewardship, with the science side being on the acquisition and engagement piece. What I really focused on my first year was ensuring we had the right people on board to fill the expertise that we needed. The second piece was just around philosophy, trying to enable an agile philosophy bar from the development/engineering world and focusing on the right prophesies to make us successful. Those were the goals I articulated to the board.
CMO.com: What are some of your marketing efforts that have helped accelerate the growth of the brand? Harrington: On the brand side, [it's about] this notion of "how do we build our marketing balance sheet in this new world order so we have lots of effective communication and messaging out there?" One thing we did last year was we launched our [Ziptopia] blog. Sounds easy, but it took a while to do because what we really wanted to do was capture not only how we felt about things as a company, but have the ability to tell the stories of our members. We wanted to make sure we did it right, and it has been terrifically effective in terms of engagement and acquisition for us.
Another thing we did was move toward a much more performance-based approach on the acquisition side and trying to optimize those acquisition channels. We are constantly looking to expand channels so we can acquire more members.
CMO.com: Can you give me an example? Harrington: Last year we did something we never did before: We tried direct response TV as an acquisition vehicle, and that worked really well. Direct TV is just one channel, but I think the biggest impact is just around the philosophy in the acquisition area: test, learn, make small gaps, and really optimize all the channels we are leveraging on an acquisition basis. We level a lot of digital channels, but we also have, interestingly enough, an entire field marketing organization as well. In each market where we operate, we have local marketing teams that also have a mandate to acquire and engage our membership. We are constantly looking at blending both our online efforts and more traditional field efforts as well.
CMO.com: You mentioned global. Can you talk about why establishing the brand globally is so important? Harrington: If you really think about it, Zipcar has been around 14 years, but it's still pretty early for the brand. There's lots of growth potential in terms of bringing this idea of car sharing to focus vs. ownership. We have been really tight on what the brand represents and what the value proposition is as we continue to expand both here in the U.S. as well as overseas. Trying to balance that with local context, I think, is a challenge for me. I don't want to see us ever be a big, impersonal brand, but rather sort of a very interesting, local, contextual brand on a market-by-market basis—almost like a federation of brands vs. a big global brand. You have to stress the value proposition for Zipcar in slightly nuanced ways, like in London vs. San Diego, for example.
CMO.com: How has the advent of digital media changed the brand? Harrington: I wouldn't say it has changed the brand, but it has changed dramatically the way we acquire members online. One of the interesting things about Zipcar is the idea that a prospect has to have context to use the service. They have to have a use case or series of use cases for which Zipcar is a terrific solution. What digital media has done for us, and this is where we have had terrific success last year, is it has helped us find those instances and people where their habits might be changing.
CMO.com: For example … Harrington: If someone moves into New York City, they are sort of throwing up in the air how they move in that city. They need to figure out how they are going to get to work, go to the supermarket, visit friends, and go to the Hamptons on weekends. That's where digital media plays a terrific role for us because we can actually insert ourselves into the process by understanding that person's behavior online.
For example, in the display area, where we spend a fair amount of dollars, we are 100 percent programmatic buying. We're buying real-time on impressions based on who we think those people are and those that have the context for which the car might be an interesting solution.
CMO.com: When looking at your marketing arsenal, what do you feel is the most important tool at your disposal? Harrington: I would say two things. First, [we have] a very strong analytics practice. I think having a strong analytics practice within marketing is critical for success so we can pace in a way that we need to, city by city and market by market. The second piece is actually dedicated to engineering resources. We were able to add within marketing here a small engineering team that also enables us to pace quickly and also change, modify, and build things on our site that really drive messaging, conversion, and everything we care about here.
CMO.com: Let's talk about mobile. What has the company implemented to use the medium for deploying its marketing message? Harrington: It's a huge piece of our business. Most of our reservations come in through the app we have—no surprise there. Where we are making some progress, though, is how we are using mobile to acquire members. In 2014, that's where we are thinking very deeply about. Our service is really geographically contextual, so we are looking at ways to engage prospects, as well as existing members, in interesting ways on mobile. In addition, [we are looking at] improving the existing apps because there is so much we can do from an engagement and dialogue perspective with existing members.
CMO.com: How important is social media to the success of the company? Can you give me an example of a marketing message that was successful because it either went viral or at least steered customers to your brand? Harrington: Social media around here is quite large. Our members are very engaged with the services of who we are and what we do, and we want to ensure a high degree of communication. We tend to do standard communications, but we also sometimes do promotions as well. We created a promotion in conjunction with Ikea called ZipVan Loves Design, where Zipcar members had the chance to win a makeover of one room in their apartment or condo. To enter, they had to submit a 15-second video on why they wanted to redesign a room with ZipVan full of products from Ikea. After four weeks of intense social promotion and field marketing, we selected a winner in each of the 11 markets we have ZipVans, and each won a whole host of products. It was very successful in building brand awareness and the type of experience we deliver.
CMO.com: As a subsidiary of Avis Budget Group, how do you work with the leadership team to make sure everyone is on the same page? Harrington: I report to the president of Zipcar, [Kaye Ceille], here in Boston. It's an interesting company in the sense that the mission we have drives the decision-making we do as a leadership team. The team is aligned around the mission, which hasn't changed since the beginning of the company: to enable simple and responsible urban living. We use that as a guidepost in terms of the decision-making we do on the business.
CMO.com: What do you consider your biggest challenge of the job? Harrington: I would say the biggest challenge is that the Zipcar service is still very magical to many people. They don't know how it works, and while they may have heard of the brand, not many know how it actually works. The challenge is really around education. We have some awareness, but in 2014 we need to demonstrate how this unique service really works. Once they [understand it], they become quite attached to it.
CMO.com: What's next for the brand? How do you see it growing? Harrington: When we bring cars to a new state, we naturally generate awareness. It's a nice model in that sense in that cars are the biggest driver for awareness. That next step for education is where we need to do that heavy lifting. As we grow over the course of the next couple of years, we need to focus on how the service works and benefits for potential members. Ensuring we talk to different types of potential members is really critical for that growth.
More From CMO.com
5 Brands That Went Retro With Their AdvertisingFlaws In Cloud Apps Could Put Marketing Data At Risk: ReportTop 5 Marketing Tech Skills —And How Much They'll Cost You5 Lessons Marketers Can Learn From Growth Hackers