The CMO.com Interview: Michael Zuna, CMO, Aflac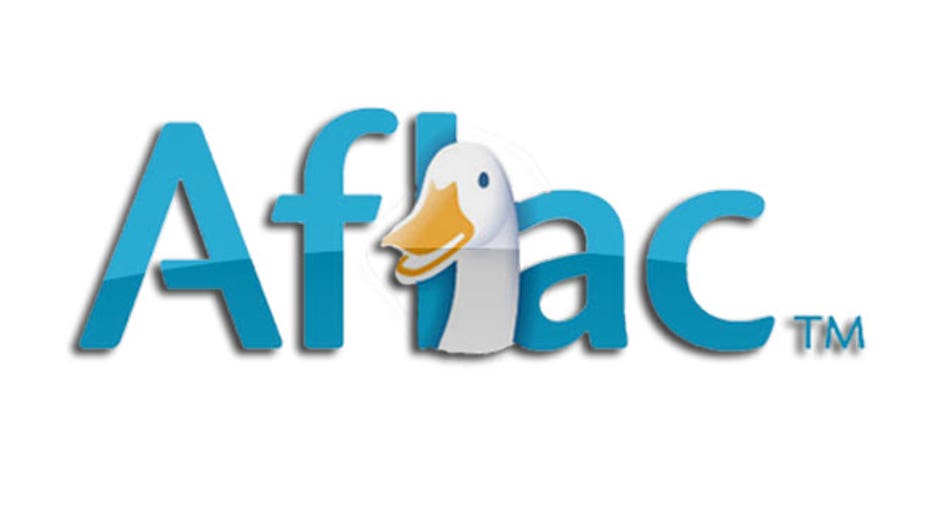 Ask average Americans what they know about the American Family Life Insurance Company of Columbus, and you'll likely get some confused looks. But chances are they're familiar with the duck.
Operating by its initials since 1989, Aflac has arguably the most recognizable mascot in the supplemental insurance industry. And that has been a boon for a marketing organization operating in the B2B2C space. Aflac executive vice president and CMO Michael Zuna needs his brand to resonate not just with the thousands of independent agents who sell his products, but also the agents' business customers who choose insurance options for employees and the individuals who ultimately take advantage of Aflac's coverage. That they all recognize the quack is a plus.
In the past year, Aflac has made another splash, helping businesses and consumers make sense of U.S. health-care reform in what Zuna cites as a successful example of content marketing.
Zuna, who joined the company as vice president of marketing in 2009 and was promoted to CMO just a year later, sat down with CMO.com, along with Kip Havel, his vice president of communication and content marketing, to talk about the art of marketing to both businesses and consumers. Also part of the discussion: the benefits of an ad agency background, mastering content marketing, and—naturally—the duck.
CMO.com: Everybody knows the Aflac duck. Was that a blessing or a curse when you took over as CMO?
Zuna: The strength and power of that icon is an incredible blessing, for sure. America loves our duck. Before the duck was introduced on Jan. 1, 2000, the American Family Life Assurance Company of Columbus was a Fortune 500 company with single-digit name recognition. As of yesterday, we had 95 percent name awareness. With our business model, we sell supplemental life and health insurance to America, but consumers can't buy our products directly (only through their employee benefits). In our B2B2C model, the duck's popularity helps us maintain strong brand equities and value and also helps us bring a bit of light-heartedness and fun to an otherwise unexciting product purchase.
CMO.com: How difficult is it to be both a B2B and B2C brand?
Zuna: Everyone in our industry or in a related employee benefits field has a similar model. It gives us an incredible opportunity to leverage marketing across the entire customer life cycle.
Our independent agents are exactly that: independent. We market our programs and campaigns to them so they will adopt them and carry them forward. At the same time we have an incredibly strong relationship with consumers. So we measure our marketing success with the first part of the "b"–the agent field force, the second part of the "b"–the business decision makers, and the "c"–our consumers. And each of those groups is highly segmented. We classify brokers based on key behavioral and attitudinal data. Similarly, the considerations are different for an employer of 20 people versus 20,000. We carry that through to the consumer where we have defined customer segments, such as most valuable and most likely to purchase.
At each level, we have strong awareness, high appeal, and growing consideration. Our mission is to continue to figure out how to serve all of our audiences.
CMO.com: You graduated from the U.S. Naval Academy and spent several years on active duty. Does that experience help you as a marketer?
Zuna: Thinking about what I spent the early part of life learning, I never realized how the strategic, problem solving, leadership, coaching, and quantitative data skills I honed in the Navy would translate to marketing, but they do quite well. That experience also strengthened my ability to serve as a member of a team and understand the role of each member and how that individual role is critical to the team's overall accomplishment of the mission. That's something our service members do each and every day, and that has translated very well to my current business role.
CMO.com: You were an ad man before coming to Aflac. How has that helped you as a CMO?
Zuna: I spent 13 years in New York City at various agencies. It was incredibly exciting and fun. I was fortunate to learn from some of best in the industry on agency and client sides. I worked for some of the world's top brands and businesses. I got to spend time marketing beer, automotive, telecom, quick service restaurants, travel, pharmaceuticals, and financial services. It gave me a great look at the challenges of the business world, what clients were trying to overcome, and what the real purpose of marketing was—to be a tool for selling.
CMO.com: It sounds like things were going well when you took the marketing reins. Did you have specific goals in mind for the group?
Zuna: Yes, absolutely. And I was fortunate to work under Jeff Charney at the start. When I came in as CMO at Aflac, it was about evolving the brand, continuing to build a world-class marketing team, rapidly scaling our digital and analytics functions, and ensuring that the shareholders and the company were getting the maximum return on investment possible. I wanted to make sure we were looking at every possible moment in the business where marketing could help move the organization forward to provide a better customer experience.
I'll share one example that yielded some incredible business results. I met with our chief administrative officer to understand the biggest pain points in her organization day to day. She was in the midst of redesigning the interactive voice respons esystem for our customer service center. At the same time, our marketing team was reviewing the user experience on Aflac.com. We decided to join forces, and the end result was an increase in customer call satisfaction, reduced hold times, and customers getting the information they needed much more easily—all at a lower cost than before. You might think of marketing as just coming up with advertising, but we are rolling up our sleeves and working side by side with our business partners across the company so our customer experience is much more consistent across all channels.
I'm constantly asking my marketing team to be very business-focused and look for places where marketing can drive better experience, increase consideration, or improve conversion. I want to know where all the levers are so we can make that impact. It's also important to understand where marketing can't solve a business problem.
CMO.com: Speaking of solving business problems, when did it become clear that you might have a role in helping small business make sense of the Affordable Care Act (ACA)?
Zuna: I'll let Kip [Havel] answer that since he was the architect of the program. But the moment the health-care reform conversation started, we knew there would be an enormous opportunity for us. We have been selling insurance in Japan since 1974. We insure one in four Japanese households. And Japan has had nationalized health care since the end of World War II. We knew no matter which way the political winds blew, we had work to do because major medical insurance is not designed to handle all health-care costs, which means supplemental insurance becomes very important for even more Americans.
Havel: Because we don't provide major medical, we were largely untouched by the legislation. But there would be a greater need for supplemental insurance to cover rising health-care costs. We saw so much confusion in the marketplace—from consumers to small-business owners to HR. It was a great opportunity to educate people with the unbiased information they needed to demystify the 75,000 pages of what was health-care reform.
CMO.com: There's so much interest in content marketing today, but marketers struggle to do it well. How did you make it work in this instance around the health-care reform issue?
Havel: First, we educated our population of agents. We have this tremendous distribution network that could take our message directly to the businesses and employees they serve to help them understand the legislation.
Second, we positioned Aflac as an industry thought leader around health-care reform and its impact on small businesses. We used ads, direct mail, social media, and more. There was a deadline for employers to communicate their intentions around health-care reform to their employees, and we wanted to help them. We created a communication tool kit for business owners to communicate to their employees and made it available via our agent network. Our agents approached both existing and potential customers—10,000 meetings in all—with the tool kit and saw some great business results.
Third, we went directly to consumers. If you think about the situation the country was in, a lot of the communication around health-care reform was politically charged. There were few sources of unbiased—and uncomplicated—information for consumers. So we created a tool that helps employees make the best insurance choices to help their families. We've seen the results. According to our Aflac WorkForces Report, more consumers see the need for additional insurance coverage as a result of our education.
Zuna: It was the perfect example of what we've been talking about strategically for the last several years: content marketing. We solved a customer need that we uncovered via research through a unique and innovative use of content.
The challenge with content marketing is that you need the customer to want to consume it. It's the same thing with advertising; I need you to tune in and engage.
CMO.com: Looking ahead, what are the biggest mar
Zuna: It all revolves around how we help the 70,000 hard-working, tireless, and loyal independent agents and brokers continue to create a successful business for themselves. We call it the "Aflac dream." We give people with an entrepreneurial spirit the opportunity to create and start their own businesses that, at the end of the day, help people. And they help people at their greatest time of need. What we sell is an incredible product we wish no one had to have. But you and I, and our families and our loved ones, will get sick. We will get injured. We will be in an accident. That will put an enormous financial burden on us—one that most of us don't have the resources to handle.
That's what keeps me up at night: how I, in marketing, can help our sales agents and teams serve America's businesses in the right way so we have as many policy-holders protected as we can. It's about prioritizing what will have the greatest impact. It's about helping that agent when he's going to a prospect to sell them on the value of our product. How do we, in marketing, at that important moment of influence, make an opportunity to sell Aflac as easy as possible? We want to be there at that moment. It's a simple statement of purpose, but it's a complex business issue to execute and operationalize.
The Customer Journey Has Lost Its Emerald Cityhttp://www.cmo.com/articles/2014/7/13/the_customer_journey.html
More From CMO.com
Is Losing A Strategy?The Biggest Mistakes Marketers Are MakingHow To Deal With Reappearing Job Listings, Company Secrets, And Failed Personality Tests