March Madness is big business.
Television networks, retailers and Las Vegas sportsbooks all cheer the NCAA men's basketball tournament. March Madness grabs the attention of millions of Americans each year, contributing to the billion-dollar college sports industry.
Schools are beneficiaries, too. Louisville recorded a $24.2 million profit after earning a spot in last year's tournament, according to Equity in Athletics filings. Arizona, Ohio State, University of North Carolina, Duke, Wisconsin and Indiana made at least $10 million each.
But not every team is thrilled to enter March Madness. Out of last year's 68 teams, 23 schools reported a loss for their basketball programs. Notre Dame and West Virginia each booked losses of around $2 million.
Here's a closer look at the business of March Madness.
1. Television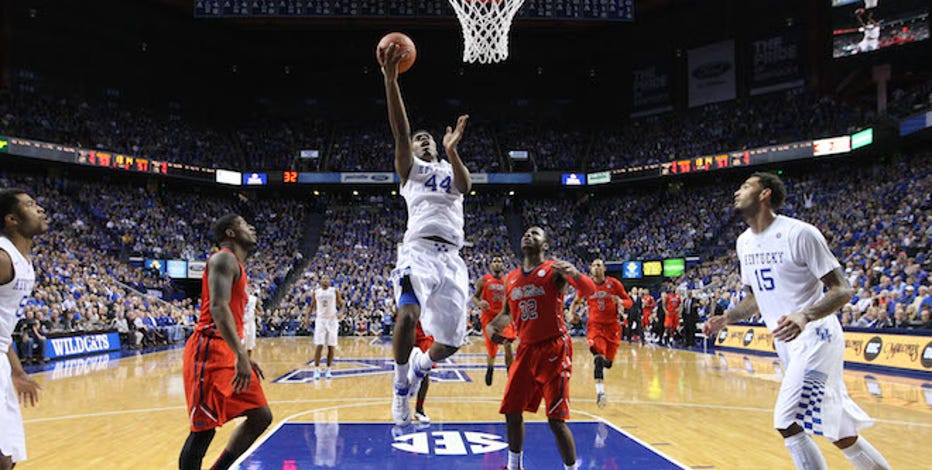 ---
The 2014 NCAA Division I Men's Final Four reached a bigger TV audience than ever before. Time Warner's Turner Sports grossed 16.3 million total viewers during the semifinals, and the Connecticut-Florida matchup set a new single-game record for cable networks.
Approximately 21 million Americans tuned into CBS for the national championship game, which the Connecticut won over Kentucky.
The entire tournament reached 102 million unique viewers, a decline of 2.5% compared to 2013. However, viewers watched an average of 377 minutes of March Madness, up from 370 minutes.
Since 2011, March Madness has generated $4.13 billion in ad revenue for CBS and Turner, based on estimates from Kantar Media.
2. Online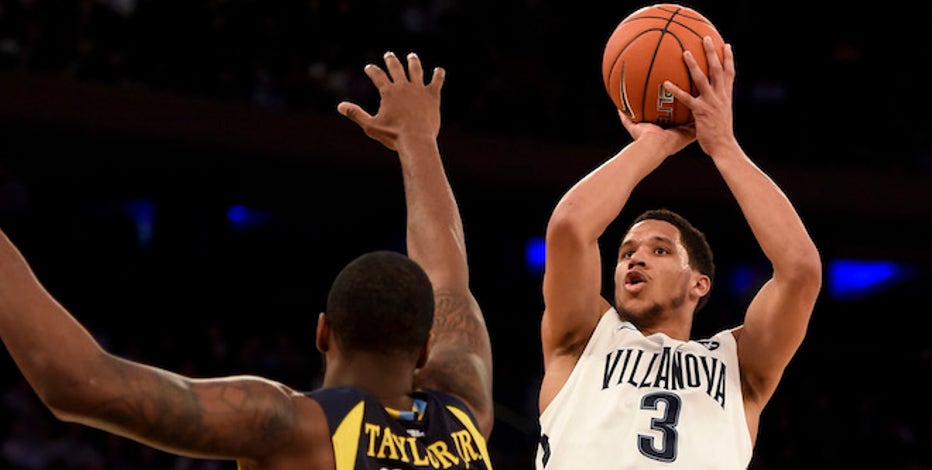 ---
The NCAA also broadcasts games through March Madness Live, an online streaming service and mobile app.
From start to finish, March Madness Live's viewership increased 9% to 9.9 million, while total video streams surged 42% to 70 million. Americans streamed a whopping 15.1 million live hours of the tourney. The app was downloaded 4.5 million times.
Final Four social media accounts reached 1.3 million people, up 39% year-over-year. During the semifinals and championship, the NCAA tallied 43.2 million impressions.
3. Ticket Sales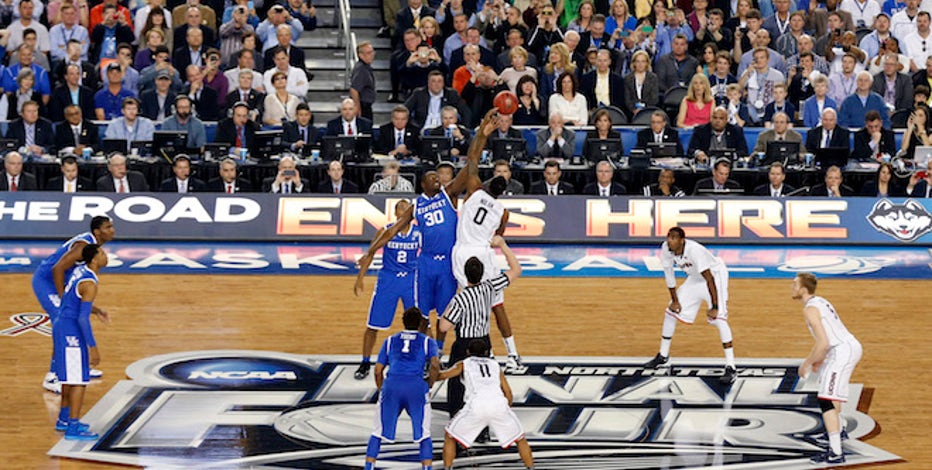 ---
In 2014, 739,189 fans attended 36 sessions of the tournament. The First Four, a set of four play-in games hosted by the University of Dayton in Ohio, was filled to 94% capacity. Fans filled 91% of the seats at eight sites that hosted the second- and third-rounds.
The four regional sites of Anaheim, Indianapolis, New York and Memphis, were packed to 96% capacity and sold more than 181,000 tickets.
The Final Four saw record-breaking attendance of 158,682 fans. The title game was played in front of a crowd of 79,238 people, also a new record.
4. Merchandise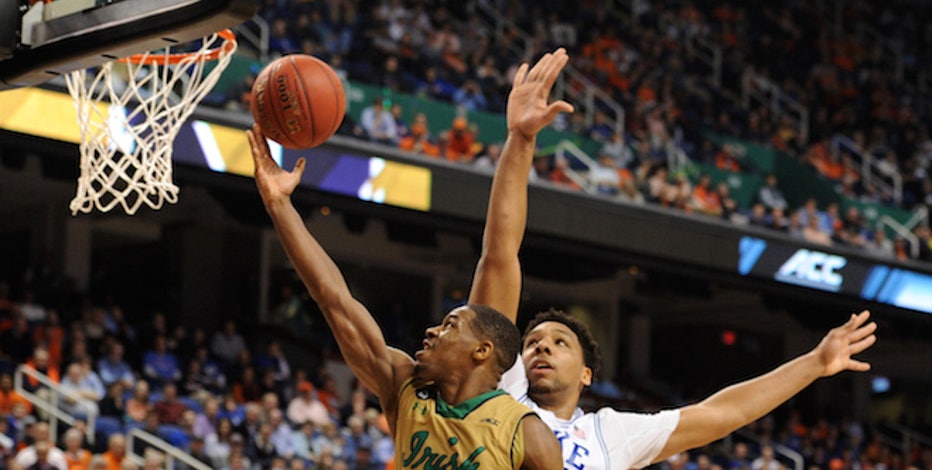 ---
Although schools don't break out sales figures, it's clear that merchandise is a big windfall for college athletics.
The Collegiate Licensing Company, a division of IMG College, said the retail marketplace for college merchandise was estimated to reach $4.59 billion during the 2013-14 school year. The University of Texas accrued the most royalties across all sports for the ninth straight year. Alabama, Michigan, Notre Dame and Georgia completed the top five.
Notre Dame and Michigan ask for the biggest share of basketball merchandise sales. Each school receives a 20% royalty fee from licensees who make championship gear. Notre Dame earned a No. 3 seed this year, while Michigan isn't in the tourney.
CLC represents every major NCAA school except Ohio State, Michigan State, University of Southern California and Oregon.
Nike was the top apparel licensee. Electronic Arts' sports unit was the No. 1 non-apparel licensee, followed by sporting-goods makers Wilson and Rawlings.
5. Bracketology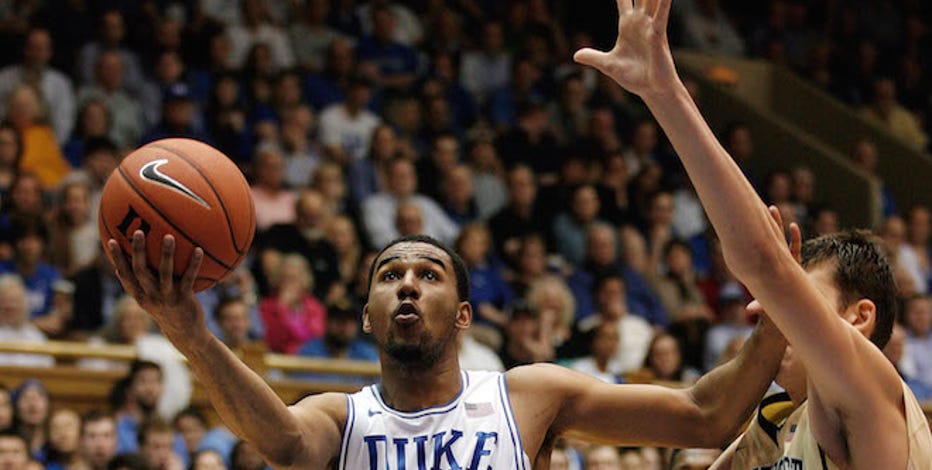 ---
According to the American Gaming Association, nearly 40 million Americans will fill out a total of 70 million brackets this year.
Americans will bet $2 billion, or $29 per bracket, during March Madness. The total amount wagered is expected to reach $9 billion.
Kentucky is the favorite to win the 2015 championship. The first-seeded Wildcats, who are undefeated at 34-0 going into the tournament, has 6/5 odds from Bovada. The Las Vegas Superbook took the unusual step of making Kentucky even favorites at 1/1, meaning the sportsbook is picking the Wildcats and giving bettors the rest of the field.
Challenger, Gray & Christmas said Americans distracted by March Madness will cost their employers $1.9 billion.