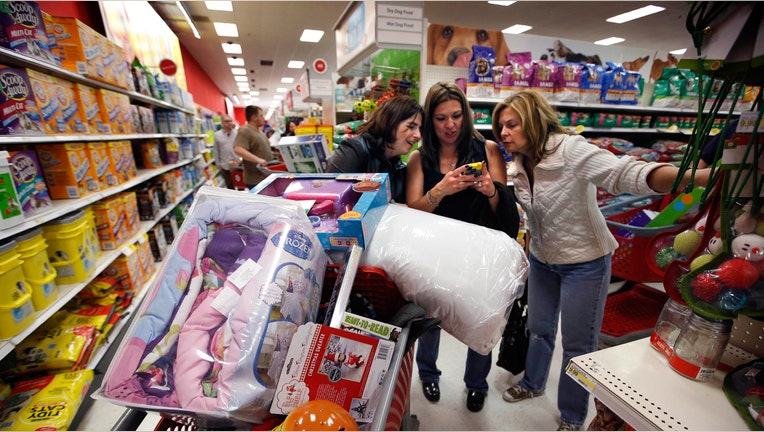 This week Shopify (NYSE:SHOP) reported a 93% jump in revenue compared to last year. It went public back in May and has seen its stock jump 86% since. That's because Shopify (and its many competitors, from Magento to Bigcommerce) are considered to be the future of e-commerce for small retailers. And that's true. But there's also something else bigger than just e-commerce.
That's because applications like Shopify will be just as important to those many retailers where e-commerce isn't as big a factor. And for those retailers, moving to this technology will be the difference not just for a successful holiday season but for long term survival as well.
A small, real-life example. There is a pharmacy located in my neighborhood that has been around since the mid-1950's. It's a family business and it provides a livelihood for its owners. And every day I watch this little pharmacy slowly die. No, they don't have an e-commerce presence – they barely have a website. But that's not the real reason why they're dying.  It's because they're getting crushed by larger competitors, a CVS (NYSE:CVS) and a Rite-Aid (NYSE:RAD) which is being acquired by Walgreen's (NYSE:WAG), are each located a mile away. And yet, this little pharmacy doesn't have to fail. It can compete against the big box stores. It can become vibrant and relevant and successful. They need the kind of technology that a Shopify has.
Shopify and its competitors aren't just e-commerce. They are mobile point-of-sale, payment and inventory management applications that are dovetailed with e-commerce. And that's the big misunderstanding about applications like these.
They are designed to be used both in-house and online. Shopify's unlimited plan, which is less than $200 per month, will enable the little pharmacist down the street to take a big jump into the 21st century. Online, he can setup his own store where customers can search, order and pay for unlimited products for either delivery or pickup – a critical customer service in today's attention-deficit-disorder world. But it's in the store where products like Shopify will have the most impact.
The application is designed for the iPad so that store employees, and yes even the pharmacist himself, can come out from behind the counter, walk the aisle and engage with customers face to face, helping them search for the right product, taking orders and even receiving payment. The application lets him offer gift cards and discount codes. If implemented the right way its inventory and reporting will allow the pharmacist to stay on top of his stock and analyze which products are moving the best. And I'm really just scratching the surface. This is all in-house stuff, not online. And we're not getting this at the big box places. It's a value-add that any smart business owner can do to strengthen his relationship with his customers and community.
And there's more technology for that that the brick-and-mortar retailer, like my pharmacist friend, to help him succeed.
For example, he can use a free service called Happy E-Mail to make sure his customers are getting a special e-mail thank you from him after they've made their purchase. Or a specially designed purchase receipt from Receiptful that upsells on future items. Another free product called Limespot will prompt sales associates of opportunities to recommend other related products and accessories while still engaging with the customer in the store. A product called Sweet Tooth will offer customers points for their loyalty which they can use for discounts on future sales. These are just a few of the hundreds of apps available to enhance the in-store experience.
And that's the biggest misunderstanding: e-commerce and brick-and-mortar are becoming the same.  All retailers who want to grow will use technology like Shopify for both online and in-store. The store employee and the online visitor is searching the same inventory database. The loyalty programs and e-mail confirmations are being triggered whether the purchase is made in-store or via the web. Because of the cloud there's no such thing as two systems – it's all one system. It's all mobile. And it's all pretty inexpensive, even for the small retailer.
So here's what I would tell him to do: invest. Hire someone short-term to help (Shopify has a marketplace of experts and even more can be found on sites like UpWork). Move all inventory on to a platform like Shopify. Buy a few iPads from Apple (NASDAQ:AAPL) and link to a few good loyalty and communication services. And get his employees walking around the store helping customers face to face. And don't worry about ecommerce, because that's part of the package. It's all the same. It's all one system. And it's there to help him provide a much better service to his customers than the big chains down the street.