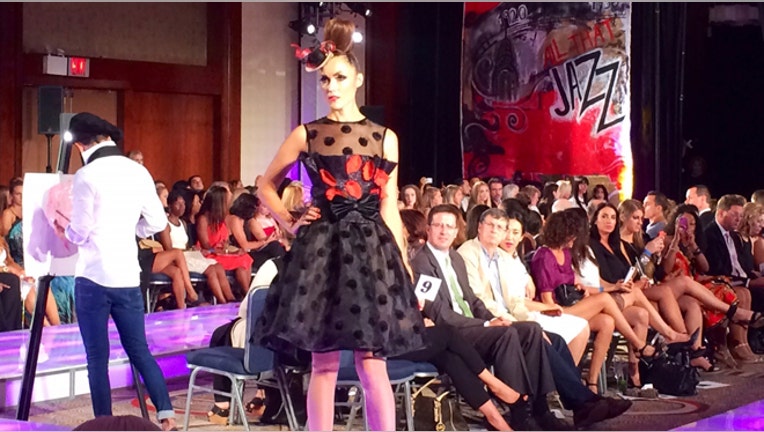 September for most people means back to school and a goodbye to summer. But for those in the fashion industry, the beginning of fall marks the start of a series of Fashion Weeks in New York, London, Paris and Milan.
For designers, this week long period of fashion shows is an essential part of their business model giving them the opportunity to showcase their upcoming collections, hoping that what they've designed will resonate with consumers. "It's a moment to not only show buyers and press the upcoming collection, but to also connect with customers and fans all around the world" says Monique Lhuillier, an American fashion designer noted for her upscale bridal wear. For Michelle Smith, founder and designer of the brand Milly, her goal is to "amplify my brand's seasonal message to everyone, from buyers and editors to bloggers and even customers who get sneak peeks through Instagram."
In September, designers showcase their spring collections to retail buyers who then determine which items to stock in store. For the designers, they have one chance to impress a buyer. As buyers and fashion editors attend multiple shows over the course of a week, it's easy for them to blur together, which makes it more important than ever for a designer's show to stand out and highlight their brand image. "There are so many shows now that I think people are actually looking at the products more, but from an editorial perspective any exciting association in good taste should only help the brand" said Smith.
For example, Vera Wang, an American bridal wear designer, channeled French elegance and recreated the famous Parisian Tuilerie Gardens on the runway for her show in September 2015. One of the most famous runway shows of all time was Fendi's 2007 show which took place on the Great Wall of China.
Branding does not only have to include extravaganza, but also can include patriotism. French fashion house Givenchy will show on 9/11 this year and the line's creative director Riccardo Tisci told Women's Wear Daily, "It's a very delicate day for America, and so the show is going to be a celebration of family and love." Givenchy will also open its show doors to 1,200 guests (who are not a part of the fashion industry), setting a rather populist tone for the luxury designer and expanding its brand reach.
And for other designers, fashion shows can deliver societal and political statements that can affect business. In the fall of 2014, the first model with Down Syndrome walked at New York Fashion Week. This year, a model with a prosthetic forearm and hand will walk.
Costs for shows can run into the hundreds of thousands, and even the millions (the Great Wall of China show reportedly cost $10 million). According to Smith, the most expensive elements of a show are production, with models taking up 20% of the budget.
While it is important to have your show stand out, show producers have to ensure that the focus remains on the designs and collection. "The elements of a runway show should all enhance the inspiration and vision" says Lhuillier.
And shows aren't only important for specific designers' businesses; retailers can also participate with their own shows. Macy's (NYSE:M) announced that its show on the final night of Fashion Week will feature new lines that shoppers can buy in store along with musical and dance entertainment. Macy's plan to put on a fashion spectacle could be in response to a medley of issues for the retailer including weak first quarter earnings, a recent industry report concluding that Amazon (NASDAQ:AMZN) will overtake Macy's as the largest apparel retailer by 2017 and freshly announced plans to close 35 to 40 under performing stores. The show will also air on the E! Network.
Historically, Fashion Week has been an insider only event filled with designers, editors and celebrities. But with the rise of Snapchat and livestreaming, brands are increasingly connecting with consumers and fans around the world and expanding the size and scope of brand exposure.
"Knowing that we are still able to reach our consumer is really important as it allows them to be part of the experience" says Lhuillier.