The Best States to Start a Small Business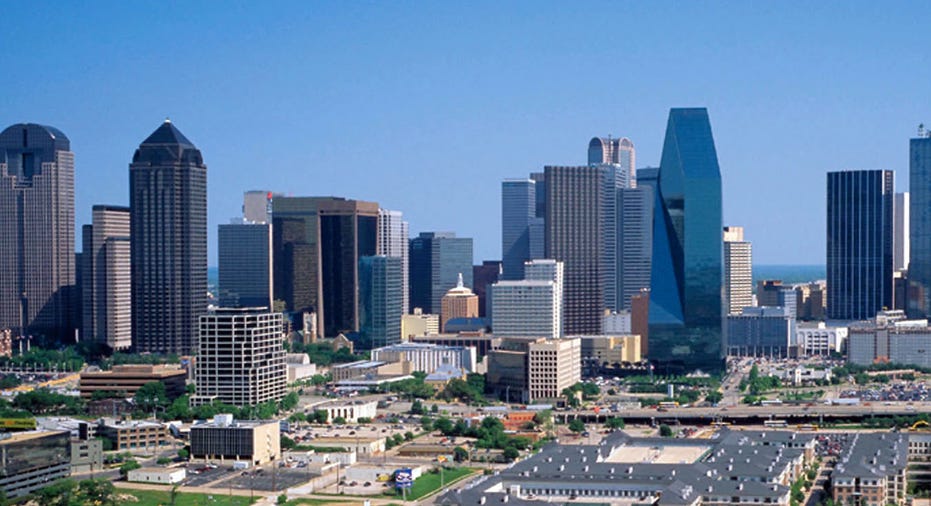 Texas continues to earn high marks for its welcoming atmosphere for businesses that call it home.
The Lone Star State had three cities —  Dallas-Ft. Worth, Austin and San Antonio — rank among the top four friendliest for small businesses in a new poll by Thumbtack.com and the Ewing Marion Kauffman Foundation.
Overall, Texas earned an A-plus in the poll, which graded cities and states on a number of factors, including ease of starting a business, hiring costs, government regulations and training programs.
The ranking comes after last week's Best & Worst States Survey by Chief Executive Magazine, which gave Texas the top spot for its business climate.
Idaho, Oklahoma and Utah also landed A-plus grades in the Thumbtack poll for their friendliness toward small businesses, earning high marks for things like low tax rates and other perks
"Although Texas and Idaho clearly come out on top as the nation's friendliest states towards small business, entrepreneurs value a lot more than just low tax rates," said Sander Daniels, co-founder of Thumbtack.com. "Easy-to-understand licensing regulations and well-publicized training programs are critical tools necessary to support small business."
[The Happiest (And Unhappiest) Cities to Work In]
At the bottom of the scale, small business owners gave California, Hawaii, Vermont and Rhode Island an F, while New York, Massachusetts, Connecticut and Michigan each scored a D.
California was home to the bottom three cities — Los Angeles, San Diego and Sacramento — according to the study.
"Asking entrepreneurs to rank state friendliness to their businesses is a powerful resource for helping policymakers understand the needs of business owners and for helping aspiring founders understand the full dimensions of their business environment," said Dane Stangler, director of research at the Kauffman Foundation.
The research was based on surveys of more than 6,000 small businesses across the United States.
Chad Brooks is a Chicago-based freelance business and technology writer who has worked in public relations and spent 10 years as a newspaper reporter. You can reach him at chadgbrooks@gmail.com or follow him on Twitter @cbrooks76.
Copyright 2012 BusinessNewsDaily, a TechMediaNetwork company. All rights reserved. This material may not be published, broadcast, rewritten or redistributed.