The Best Online Platforms for Virtual Meetings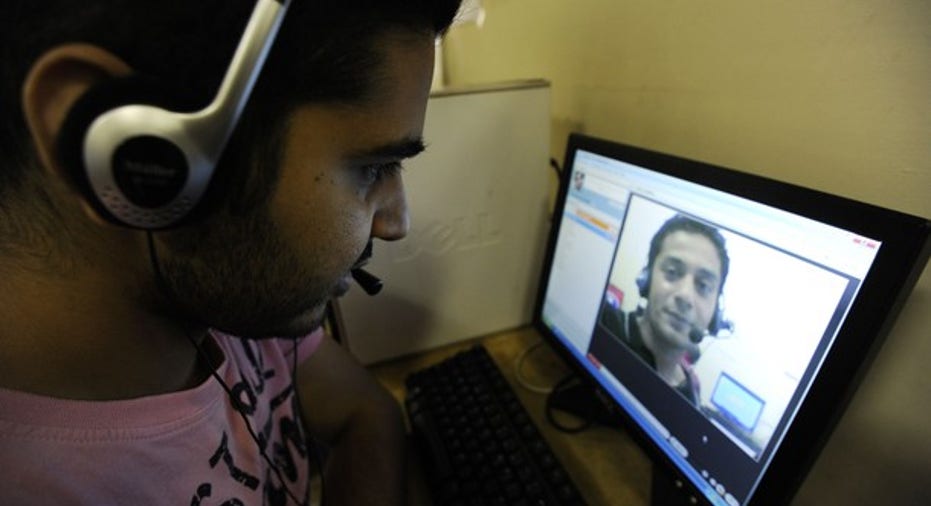 The Young Entrepreneur Council(YEC) is an invite-only nonprofit organization comprised of the world's most promising young entrepreneurs. The YEC recently published #FixYoungAmerica: How to Rebuild Our Economy and Put Young Americans Back to Work (for Good), a book of 30+ proven solutions to help end youth unemployment.Email your questions about best practices for starting up and/or manaing a small business to smbs@foxbusiness.com.
No. 1: Go With Google Hangouts From Kelly Azevedo of She's Got Systems
For up to 10 participants, Google Hangouts is my go-to forum. The live video keeps it interactive, and the chat feature means several people can share at once without talking over each other. We also use the chat to share links, so drafts and resources can be shared easily.No. 2: WebEx Offers Options From Aaron Schwartz of Modify Watches
Cisco's WebEx product is the most robust virtual meeting product. You can share screens and chat through the computer or phone. Any successful meeting is about engaging your audience and WebEx is the easiest, most-streamlined way to get everyone involved.
No. 3: Jump Into join.me From Bhavin Parikh of Magoosh Test Prep
We use join.me. It's great for quick screen sharing, and you can even give up control of the screen. The person on the other end doesn't need to download any software! Best of all, it has a free version that's fantastic.No. 4: GoToMeeting for Global Business From Alexander Torrenegra of VoiceBunny
We use GoToMeeting for our weekly meetings. Since we are a global team working remotely, it's nice to remember there's an actual human behind all those messages we type to each other every day. For one-on-one meetings, we use Skype for convenience.No. 5: LogMeIn for Desktop Control From Lane Sutton of Social Media from a Teen
LogMeIn is effective for tech support and presentations because it allows you to control a desktop by sharing a screen with other people or your audience. They have a few products available, and some are for free and work well with your clients, especially if you are in a tech or computing business such as web design, support, consulting or graphics.No. 6: Stick With Skype
From Thursday Bram of Hyper Modern Consulting 
I prefer Skype specifically because I have a plugin that allows me to record Skype calls. I ask permission first, but I routinely record all meetings so that I can refer back to the recording if need be. In an ideal world, I would have each meeting transcribed, but in reality, I only transcribe calls as I need them.
No. 7: MeetingBurner Works Well From Natalie MacNeil of She Takes on the World
Most platforms have made me want to pull my hair out, until MeetingBurner came along. I love the friendly interface and my meeting participants have raved about how fun the chat and "meeting thermometer" features are. I usually use it for larger meetings and webinars, but I've done one-on-one meetings too through the "Meet Now" feature. The free plan is awesome!No. 8: You'll Like Lync From Robby Hill of HillSouth
We use Microsoft's Lync internally -- big Microsoft shop -- and we love how easy it is to invite people outside the company into Lync meetings complete with video, audio, and PowerPoint or desktop sharing. It's a Microsoft product and I know not everyone is a fan, but if you're looking at Office365 cloud services remember, it's part of the package and free!No. 9: UberConference Innovates Meetings From Doreen Bloch of Poshly Inc.
UberConference takes virtual meetings to the next level. It has a next-generation visual layout, and allows the conference organizer to get deep metrics around conference call participation from all users. It's easy to control the meeting effectively through the tools they provide, too. I highly recommend signing up for this incredible new virtual meeting tool!