The Best Mobile Hotspots of 2016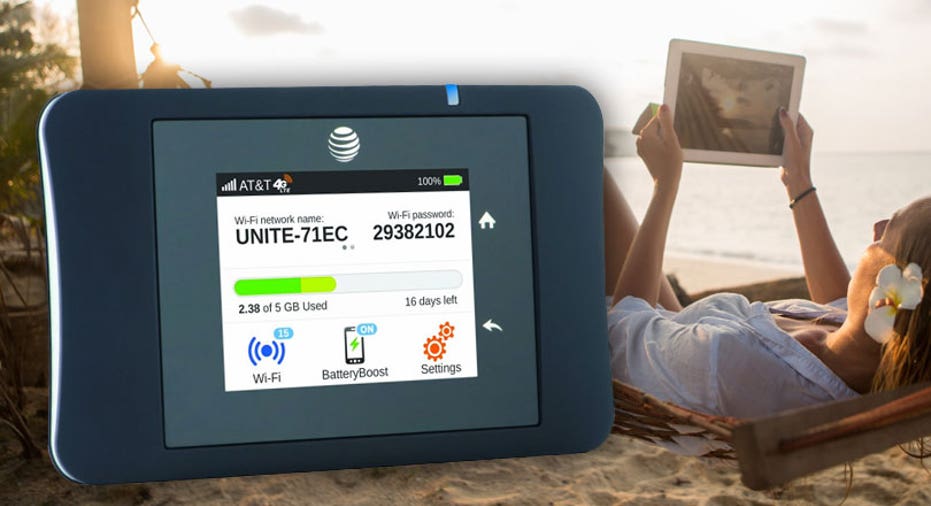 4G LTE networks are better than ever, and with 5G on the horizon, wireless Web surfing can be faster than your home Wi-Fi connection. But you must still be wary: Get too addicted to high-speed, go-anywhere Internet, and you might rue the day your bill arrives, especially since truly unlimited high speed data plans are increasingly rare.
Cellular modems and Wi-Fi hotspots are your best and most flexible option if you have a lot of devices you want data for. Hotspots can connect more than just laptops to the Web. They'll work just fine with an Apple iPad Pro 9.7, a camera like the Olympus PEN-F, or just about any other Wi-Fi enabled device.
Depending on your hardware, plan, and usage, nationwide connectivity can be had for a fairly low cost, although prices can run well over $100 per month if you decide to download a lot of movies and games.
Here's what you need to know to pick the right service and hardware, along with the top-rated hotspots on each carrier, and even some international options:
First, Understand the LimitsWireless broadband isn't for everyone. It costs much more per byte than a home DSL or cable setup. Plans range from "free" for 500MB/month with FreedomPop on Sprint's network (a hardware purchase is required), up to $50 or more for 5GB on all the major carriers; there are no truly unlimited plans any more . Since the average AT&T home broadband subscriber uses 100GB per month, wireless broadband just won't work for a primary Internet connection.
Hardware TypesThere are two main types of modem : USB sticks and MiFi-style hotspots.
USB sticks are more portable than Wi-Fi hotspot, making them well-suited for use with a single laptop. Typically, you must load special drivers and connection software onto your PC to use a USB stick. We're seeing far fewer new USB sticks lately, so this roundup focuses on hotspots.
Mobile Wi-Fi hotspots let you hook up multiple PCs, iPads, iPhones, and other mobile devices to the Internet via Wi-Fi. They're very easy to operate, and you typically don't have to load any special software onto your PC to connect with one. But they give you yet another gadget to charge, and translating a connection from 4G LTE to Wi-Fi can bleed up to 20 percent of the connection's speed.
Choose Your CarrierThe gold standard for mobile broadband in 2016 is LTE, and all four national carriers have fairly comprehensive LTE networks, with Verizon and AT&T eyeing non-standard 5G for 2017, and T-Mobile saying it will have full 5G in 2020. Complete commercial rollout likely won't take place until 2019 or 2020.
Verizon and AT&T have traditionally had an edge in coverage and speeds, but T-Mobile and Sprint have made serious improvements to their respective networks. Inside major urban areas, all four typically offer solid service. As you move out, though, take special note of each carrier's regional strengths. For an in-depth look at specific coverage and speeds, head over to our Fastest Mobile Networks story, where we provide detailed analysis for each of the four major carrier networks.
There are also smaller carriers and virtual carriers offering hotspot solutions, but few of them really stand out except for very light users. FreedomPop and Virgin use a combination of Sprint's network to offer lower rates than comparable major carriers. Regional carriers like U.S. Cellular and Cellcom also offer hotspot deals in their limited coverage areas. Lesser known providers like Karma Mobility also offer affordable mobile data, though it involves a rather unconventional arrangement of sharing with strangers.
Can't get coverage where you live? WISPs (wireless ISPs) generally use larger, home-based modems, but they're available in many (though not all) small towns where traditional broadband or cellular service can't be found.
To Tether Or Not To Tether?If you decide to make the jump, hotspots and cellular modems aren't the only option. Most smartphones also have integrated "wireless hotspot" modes that let them connect other devices via Wi-Fi. Most higher-end wireless data plans now include hotspot use, though some service plans require an extra charge ($15/month for AT&T). This is a good solution for occasional use, but since it drains your phone's battery, it isn't an all-the-time solution. To help narrow down your decision, head over to our explainer on the tethering vs. dedicated hotspot debate.
Extras and Bonuses Many modems offer features beyond simple connectivity. Some add GPS functionality to your laptop, which we haven't found all that useful; the GPS radios in modems are less sensitive than those in smartphones, and it's a bit awkward to use your laptop for navigation. A more useful feature is that many modems have connectors for external antennas, which can really boost signal strength in rural areas. Sites like AntennaGear.net sell third-party antennas for various modems. Others come with helpful features like the ability to charge your phone or tablet directly from the hotspot's battery.
We also really like the displays on the front of many current hotspots, which can report the strength of your signal, your hotspot's name, data usage, and network password right on the device.
Beware: Overseas Surfing Will Cost YouTraveling abroad? Roaming can be insanely expensive, so we generally recommend renting a hotspot from XCom Global. XCom's plan covers nearly 200 countries including most of Europe , and charges a flat rate for unlimited use, which is much less than you'll pay with a US carrier. However, LTE coverage for XCom is limited. My Webspot offers excellent LTE connectivity, though it's largely limited to Europe.
Before you commit to a modem or a plan, check out our most recent cellular modem reviews and our guide for How to Save Money on Your Cell Phone Plan.
AT&T
AT&T Unite Pro $199.99The AT&T Unite Pro is a powerhouse mobile hotspot suited for the most demanding road warriors. Read the full review ››
AT&T Velocity $149.99 %displayPrice% at %seller%With strong base performance and an attractive price, the Velocity is a good mobile hotspot value for AT&T subscribers. Read the full review ››
Sprint
$449.99The Sprint LivePro is a combination mobile hotspot, projector, and Android tablet. It's one of the most versatile mobile devices ever created, but it's pricey and doesn't excel at any one task.Read the full review ››
$216.00 The Sprint Pocket Wi-Fi is a decent hotspot, but overpriced compared with the competition. Read the full review ››
T-Mobile
ZTE Falcon Z-917 (T-Mobile) $79.99%displayPrice% at %seller%The ZTE Z-917 is one of the most basic hotspots available, but it's an inexpensive gateway to some good T-Mobile LTE deals. Read the full review ››
Verizon Wireless
Verizon Jetpack 4G LTE Mobile Hotspot AC791L$199.99The Verizon Jetpack AC791L is a fantastic mobile hotspot that doubles as a backup battery. Read the full review ››
Verizon Jetpack MiFi 6620L$49.99%displayPrice% at %seller%The Verizon Jetpack MiFi 6620L by Novatel is an enduring workhorse that can power your mobile office.Read the full review ››
International
My Webspot 4G+ Pocket WiFiPricing variesThe My Webspot 4G+ Pocket WiFi offers true LTE connectivity for short trips to Europe. Read the full review ››
XCom Global International MiFi Hotspot$17.95/day%displayPrice% at %seller%XCom Global's MiFi solution is the absolute best way for business travelers to stay connected abroad. Read the full review ››
This article originally appeared on PCMag.com.