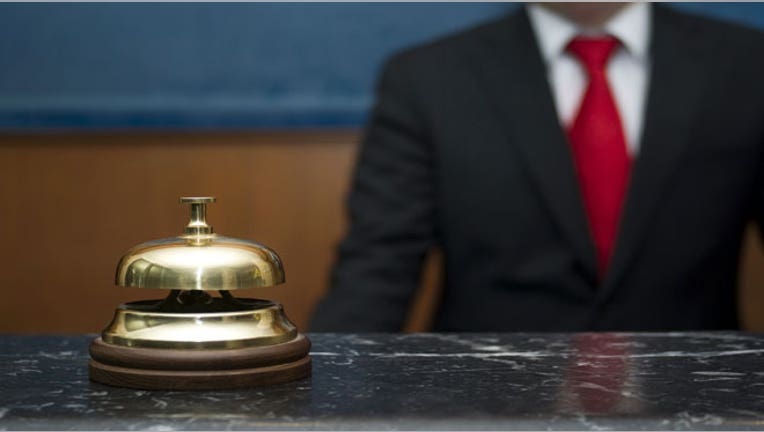 Hotel credit cards rival airline cards for a place in the wallets of travelers. For a long time, hotel cards were becoming a better value as airlines devalued their loyalty programs by making fewer award seats available and requiring more miles to reserve them. But in 2013, as hotel occupancy rates rebounded, several of the major hotel chains altered their own award charts to require more points for award nights.
Rather than changing the game, the companies that devalued their programs merely served to highlight the remaining hotel chains that still offered great value, along with their co-branded credit cards. So we weighed the many offers out there to determine which hotel rewards cards are the best.
What to Look for in a Hotel Rewards Credit Card
Choosing a credit card that offers hotel rewards is much like choosing any other rewards card. Applicants should be looking for the most value returned per dollar spent. In the case of hotel rewards, the value is returned both in points towards free award nights, as well as a variety of other perks and benefits that guests might receive when they are also cardholders. For example, hotel credit cards may offer elite status that entitles guests to early check-ins, late check-outs, room upgrades and even free breakfast.
When it comes to earning free award nights, applicants need to look closely at how many points they will earn for each dollar spent, and how many of those points will be required for an award night at properties of various price levels. In addition, cardholders should find out if the hotel program restricts awards by imposing blackout dates and capacity controls, much like airlines do. Finally, credit card users should also be sure to consider the fees charged by the card, such as an annual fee and a foreign transaction fee. As with all rewards credit cards, these products are best used by those who avoid interest charges by paying each month's statement balance in full. Those who need to carry a balance should focus on credit cards with a low interest rate while doing without rewards for spending. (And if you do carry a balance, this calculator can show you how long it will take to pay off your credit cards).
Finally, before you apply for a hotel rewards credit card — or any credit card, for that matter — check the issuer's guidelines to make sure you're applying for a card you're more likely to be approved for. Checking your credit scores beforehand can give you an idea of where you stand and what you may qualify for. You can see two of your credit scores for free on Credit.com.
The Winner: The Starwood Preferred Guest Card From American Express
The Starwood Preferred Guest Card from American Express remains the best hotel card by offering hassle-free award nights and incredible features such as point-to-mile transfers.
The rewards: For each dollar spent, cardholders earn one point in Starwood's impressive Preferred Guest Program, while additional rewards points are offered for stays at Starwood properties, which include Westin, Sheraton and other brands. Cardholders can redeem points for free nights starting at 2,000 points per night, and the fifth night is always free when four consecutive award nights are booked. In addition, cardholders who use their card to spend $30,000 or more within a calendar year are upgraded to Gold status, which offers free room upgrades, late checkouts and free Internet service. Finally, this card is very popular among travel rewards enthusiasts who value the ability to transfer points to miles with over 30 different airlines' frequent flier programs.
The costs: There is a $65 annual fee for this card that is waived the first year, as well as a 2.7% foreign transaction fee imposed on all charges processed outside of the U.S.
1st Runner-Up: Club Carlson Premier Rewards Visa Signature From US Bank
The Club Carlson Premier Rewards Visa Signature from US Bank continues to offer impressive rewards and benefits.
The rewards: Cardholders earn 10 points per dollar spent at Carlson Rezidor hotels and five points per dollar spent elsewhere. Free nights can be redeemed for as little as 9,000 points and even their most luxurious properties require only 50,000 points. A notable benefit: The last night of any award stay is free, so when travelers stay just two nights, they are essentially receiving a 50% discount.
Other benefits include 15 night stay credits towards Gold status in Club Carlson's program, which offers room upgrades, early check-ins, late checkouts and an in-room welcome gift. In addition, cardholders receive another 40,000-point bonus each year when they renew their card.
Unfortunately, there are few Carlson Rezidor properties in the U.S., and those are mostly low to mid-range properties in the Radisson brand, yet they offer a growing number of mid-range and luxury properties in Europe and other international destinations.
The costs: There is a $75 annual fee for this card and a 3% foreign currency transaction fee, which is 2% for foreign transactions in U.S. Dollars.
2nd Runner-Up: The Hyatt Credit Card From Chase
The Hyatt Credit Card has some great features, including automatic elite status in Hyatt's Gold Passport program
The rewards: Cardholders earn three points per dollar from charges at Hyatt properties, double points per dollar spent at restaurants, on airline tickets purchased directly from the airline and at car rental agencies, and one point per dollar on all other purchases. Award stays at their entry-level properties start at 5,000 points per night, although their premier properties require as many as 30,000 points for a standard room award.
Fortunately, cardmembers receive Platinum status in Hyatt's Gold Passport program, which features free Internet service, room upgrades and late checkout. This card includes an EMV smart chip, and no foreign transaction fees, which are must-haves for international travelers.
The costs: There is a $75 annual fee which is waived the first year, but cardholders also receive a free night at any category 1-4 property.
Note: It's important to remember that interest rates, fees and terms for credit cards, loans and other financial products frequently change. As a result, rates, fees and terms for credit cards, loans and other financial products cited in these articles may have changed since the date of publication. Please be sure to verify current rates, fees and terms with credit card issuers, banks or other financial institutions directly.
More From Credit.com
How to Get a Credit Card With Bad CreditDo You Need Another Credit Card?The Credit Card Payoff Calculator
This article originally appeared on Credit.com.
Jason Steele has worked as a computer systems administrator, a commercial pilot, and a contributor to several of the top personal finance sites as an expert on credit cards and travel. He is a graduate of the University of Delaware with a degree in History. More by Jason Steele