The Benefits Package That Has Candidates Begging for an Interview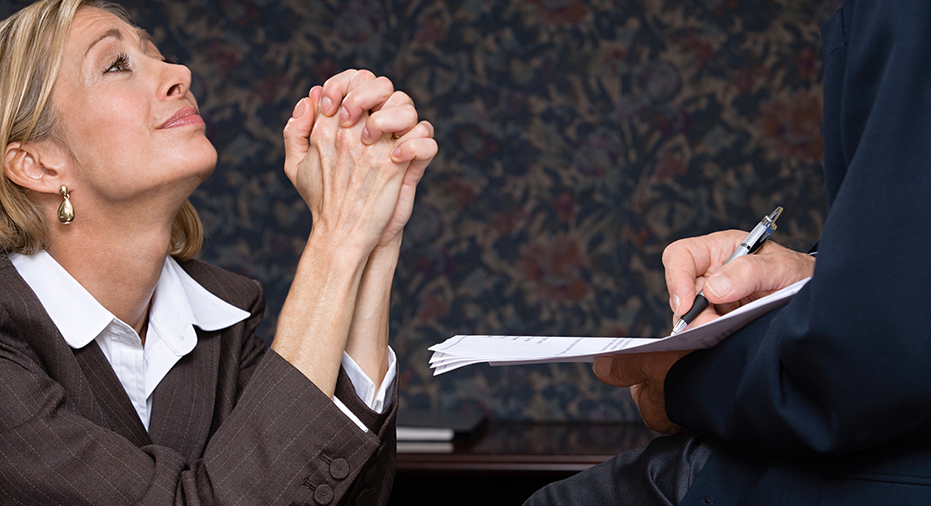 You offer a good health plan. You're making fair contributions to each worker's 401(k). Employees seem happy with your vacation policy. Your corporate culture is appealing and productive.
And your company's benefits package looks just like every other company's.
What's missing? What will set you apart from competitors?
Well, what's the biggest issue facing entry-level workers today? Student loans.
Americans owe nearly $1.3 trillion in student loan debt, spread across more than 43 million educated people. In 2016, the average four-year undergraduate is trying to begin life while buried under more than $37,000 in loans. Those who complete post-graduate education likely have student loan debt in the six-figure range.
It stands to reason, then, that if your company begins offering student loan repayment as a benefit to employees, chances are you'll be beating away applicants with the proverbial stick.
"Many employers are still early in their considerations of offering student loan repayment, making the internal business case for it, and trying to understand its potential impact on their budgets and employees," says Meera Oliva, chief marketing officer for Gradifi, a company that facilitates student loan pay-down (SLP) benefit programs for businesses. "Still, there is no question that young employees feel the weight of their student debt and welcome the help and engagement from their employers. This benefit is a huge differentiator for employers, and the companies who adopt early will reap most of the benefit when it comes to attracting and retaining young talent."
Student Loan Payments Are Costly for Everyone
One thing that keeps many companies from helping employees with their student loan debt is the cost. But implementing a pay-down program can actually save money in other areas.
"It is really important to look beyond just the costs of the program when evaluating the impact of a benefit like student loan repayment," says Oliva. "Many employers these days are challenged to keep young employees on board for more than one or two years before they move on to something else. That means a significant amount of time and money is being spent to recruit, hire, and train new people. Benefits like student loan repayment are a way for companies to differentiate themselves and improve employee retention. It doesn't take a very large increase in employee retention to offset the replacement costs associated with high turnover."
In addition, there's no tax benefit to providing student loan repayment at this time, which turns a lot of executives off of the idea. However, that could change in the future.
"Student loan repayment is still a taxable benefit. This plays a large part in many employers' considerations," says Oliva. "However, there are a number of bills circulating through Congress that have gained bipartisan support and would move to make employer-provided student loan contributions tax-exempt.  Once one of these bills is passed, you will see a lot more employers jumping on board."
Become a Place Employees Are Proud to Work At
SLP programs show a workforce that the company recognizes their problems and help to foster a corporate environment that employees are proud to be a part of.
"More than ever, employees are looking to derive a sense of meaning from their work, to have a strong sense of purpose, and to have the opportunity for growth," says Oliva. "Employees also want to work for a company that understands their challenges and participates in the solutions. For some, that may come in the form of student loan repayment assistance. For others, that may be flexible work hours or the opportunity to work remotely. Not all of these benefits have significant costs associated with them, but they can go a long way toward fostering employee engagement."
Even employees who can't take advantage of SLP programs believe these are powerful benefits that their employers should offer.
"We've found that a number of our clients have received positive feedback even from their employees who were not eligible to receive student loan contributions through the employer's SLP plan," Oliva says. "These people were simply proud to work for an organization that was taking meaningful steps to help better the lives of their employees."
If you want your employees to hang around beyond a couple of years, you need to show them that they matter to your company. Getting in front of the trend, despite the cost, will show your workers that they aren't just numbers on a spreadsheet.