'The Anti-Groupon,' VT-Based Deals Site Eyes Expansion, But Can Local Scale?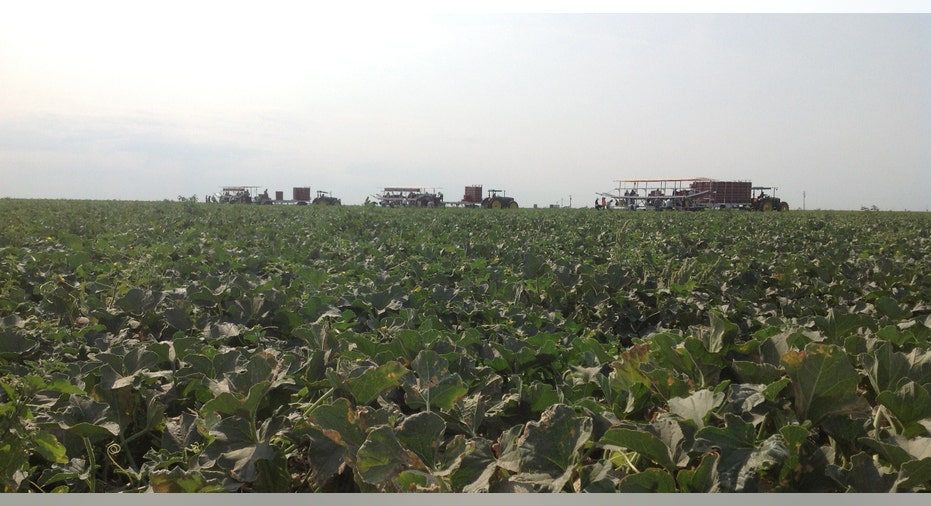 When Gabrielle Kammerer, the founder of Tomgirl Juice Co. in Burlington, VT, launched her first daily deal with Localvore Today, she was running her fresh, organic juice delivery business solo, on a part-time basis. Just two years later, today Kammerer has several part-time employees working for her full-time operation—and she says the local deals site played a big part in the rapid growth.
At 50% off her regular price, "I think I sold 25 or 27 deals, and that was a really big deal for me. It really helped me take off, gave me a lot of credibility. A lot of those people [who bought vouchers] are still customers today," Kammerer says.
The company she credits with getting her off the ground, Localvore Today, launched in Burlington in August, 2012 as a slower, more socially-minded answer to Groupon, according to its founder. Vermont merchants split the revenue with Localvore Today on sales made via the site.
Founded by former Groupon employee Dan White with business partner Michael Nedell, Localvore Today has made a big impact with businesses like Tomgirl Juice in an area of the country known for supporting local food and business. They've done it by offering good deals from interesting local businesses (restaurants, spas, and other quirky local merchants), by partnering with the Hunger Free Vermont and other non-profits, and by digging deep into the local community.
Just as it does for the merchants it helps, the daily deals model has generated immediate revenue for Localvore Today, and its founders have taken some angel investment to scale in Northern Vermont.  But as the company looks to expand to neighboring regions with a similar dedication to supporting local businesses, White and Co. plan to port Localvore Today's rootsy, local focus to other locations without losing the authenticity that makes it work. Which begs the question: can local scale?
The Anti-Groupon
If Localvore Today seems like the anti-Groupon in many ways, that's because founder Dan White designed it that way. In October of 2010, he was hired to kick-start the Groupon in the depressed community of Youngstown, OH. That same month, he says, Groupon's founder stood on the August cover of Forbes, touting its status as "the fastest-growing company ever."
Clearly the Groupon model was working. But the company's subsequent decline was almost equally precipitous as its rise (it has since stabilized somewhat).
Both halves of the Groupon story served as a living Harvard Business case study for White, who slowly began to form his own vision for how he'd improve on the model. "What really dawned on me was that the transaction itself was really a "buy local" purchase," but it wasn't being marketed that way, White says. With friends living in Burlington, and Groupon confined to neighboring regions like Albany, White decided to make the leap.
When the Tomgirl Juice deal went live in late 2012, Localvore Today had about 1,000 email addresses in its database and zero investment capital. Today, the company has just crossed the 16,000 email mark, and it's been gaining steam in the last several months, thanks to a partnership with another Vermont business gone national, Unilever-owned Ben & Jerry's.
The financials have also started falling into place. In the first quarter of 2014, White says revenue grew 130% from the same period in 2013, and units sold are up by 160%.  White says he and his small team of seven sales, technology and customer service experts have some remaining growth potential to tap in VT while they build their mobile app.
Big Plans
So far, White has raised about $200,000 in seed capital with some "great local angels," but has largely grown through bootstrapping and reinvesting revenue. For White, the immediate growth path is clear. Localvore must scale beyond Vermont, with its 626,000-person population, first to neighboring locations like Portland, Maine and Boston, then later to Brooklyn, Austin - even Portland, Oregon.
"Going out in concentric rings from VT to other likeminded places in the northern northeast - I like that. That's got a really cool ring to it, as opposed to going to Dallas, for example," says Don Shaffer, CEO of RSF Social Finance and a pioneer in the B Corporation movement designed to help businesses maximize both profit and social benefit.
For White, the social mission is never separate from the business goals. That's Localvore Today's explicit goal – to help small businesses like Tomgirl understand the financial investment they're making, while structuring the deal to maximize longer-term loyalty and support from patrons. "Working with Localvore Today is like getting a small business loan, but instead of paying investors back, you start making money and pay your customers back in product," says Kammerer.
Other socially-minded entrepreneurs who have traveled similar paths in the effort to maximize their impact say that, rather than hampering their social impact, scaling the business is actually the key. "As long as you align your business with likeminded stakeholders who believe in your purpose driven mission you can grow without compromising your values," says Annalea Krebs, the Founder and CEO of ethicalDeal, a green daily deals company based in Canada.
Since its founding in 2010, when it generated $1 million in sales, ethicalDeal has promoted over 1,000 green businesses across Canada from vegan restaurants to eco-friendly hair salons. "Our mission is to make greener choices more accessible to the mainstream," says Krebs.
As ethicalDeal in Canada has found success in bringing eco-friendly to the mainstream, Localvore Today hopes to do the same with local. White believes he can replicate the success he's had with Tomgirl and the 400 other small businesses he's worked with in the past two years.
Scaling Social Impact
One key to scaling the business model, White says, is having a brick-and-mortar storefront. In Burlington, visitors to the city's waterfront can clearly see the Localvore Today sign emblazoned on a building that also houses Seventh Generation, the Skinny Pancake, and other local Burlington institutions. "You have your pulse on the business community and offer merchants a face to the name," White says. "We have customers that come by and ask us to print out vouchers."
Requiring that kind of overhead in each new location doesn't appeal to RSF's Shaffer. "I still think you can retain the Vermont pride origin story if you did that more regional approach.  I don't think you need the office to establish credibility on the local side," says Shaffer.
With the obvious challenge of building a strong local presence in each new geography, scaling a locally driven business like Localvore holds its share of other potential pitfalls, too. "For any entrepreneur who has a business that wants to facilitate local economic activity and local commerce – to shorten the distance between producer and consumer – they need to make sure it's not disconnected from the bedrock of place-based and relationship-based knowledge," says Woody Tasch, founder and chairman of Slow Money, whose organization has facilitated $38 million of investment into 350 small food enterprises through 20 local networks.
That's why Localvore Inc., the official name of the company, now bills itself as more than a daily deals site. White says the company has already begun expanding services to include social campaigns, email banners, brand awareness, social media, as well as customer acquisition and marketing.
"We want to use the social movement and the brand of buying local to encourage people who typically might buy Groupon or Living Social to buy a Localvore Today voucher instead because it has a greater meaning then just cost savings," White says.