The Aftermath of LinkedIn's Acquisition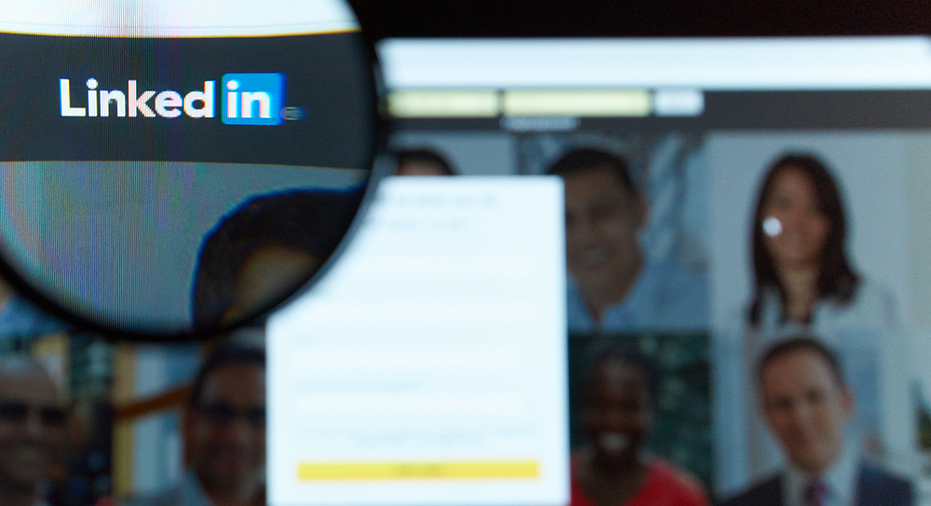 In a world of inexpensive apps, a world where school children learn Google Docs rather than Microsoft Word, Microsoft has realized that perhaps it's time to expand its platform and data applications – and talent acquisition is the area into which it has chosen to expand. This came to light the moment the software giant acquired LinkedIn for more than $26 billion – the largest purchase the Redmond, Wash.-based behemoth has ever made.
I wrote about the acquisition shortly after it happened, and I, like many in the talent acquisition space, have been watching closely to see how the huge buy will affect the rest of the space.
A lot of predictions were initially thrown around (mine included) about what the two companies might do now that they have joined forces. Here are four of the most prominent predictions:
1. Create an Integrated Talent Management Platform
Matt Charney posited that the companies might offer advanced analytics capabilities that could go a long way in making the lives of HR professionals easier. Charney suggested that Yammer, Sharepoint, LinkedIn, and Excel could all make recruiting and HR analytics play very nicely together and create an end-to-end source of truth by combining tools that many HR and recruiting professionals use every day.
2. Allow Bing and LinkedIn to Take on the Indeeds of the World
Charney goes on to make one of the most insightful predictions of all: "I imagine that LinkedIn will become the exclusive provider of job content for Bing and its ad network, which is a huge business (it's the reason Monster bought HotJobs! and Indeed bought Simply Hired). LinkedIn has been trying to break into the marketing solutions and display ad business for some time, but this fast tracks those efforts by providing the ability for clients to do things like behavioral targeting, beaconing, and buying inventory across multiple mediums, enhancing the potential value of buying a LinkedIn job slot and certainly guaranteeing increased visibility for job postings and better ROI and insights into ad spend efficacy."
And he isn't the only one thinking this way. Pretty much everyone anticipates similar search and advertising ramifications. Ginny Marvin, writing for Marketing Land, laid out some additional predictions, which included more refined targeting for B2B advertisers and more reach with the addition of the LinkedIn's 433 million users.
3. Build a Professional Universe
William Haskins, an analyst at Wainhouse Research, wrote: "When integrated properly, the existing [LinkedIn] graph can provide a valuable profile view for meeting attendees from outside your organization."
Microsoft outlined a vision of an "intelligent newsfeed" as a "new daily habit" in the acquisition deck – a newsfeed that will unify data "for every professional to stay connected with the happenings in their network, industry, and profession." This could allow professionals to connect with other professionals both inside their companies and outside, increasing talent mobility and impacting an imminent contingent workforce.
4. Make an eLearning Powerhouse
The professional universe outlined before takes on new meaning when you consider how LinkedIn's acquisition of Lynda could impact eLearning.
Phani Madhav had this to say: "The video-learning platform, which was acquired by LinkedIn in 2015, could aid Microsoft's efforts to increase its share in the technology-enabled learning market. With the enterprise video market likely to grow at a compound annual growth rate (CAGR) of 16.7 percent between 2015 [and 2020] and touch the 36.84 billion USD mark at the end of the five-year period, Microsoft got the timing of the acquisition perfectly right."
The Microsoft Acquisition of LinkedIn Creates a Massive Void in the Space, Particularly for Social Search Engines
"Those who were willing to pay $8000 or more for a seat on LinkedIn Recruiter will now have to decide if they want to re-up those contracts as Microsoft takes over (and potentially uses the data for its own purposes). Companies like Entelo, HiringSolved, and Jibe will all be vying for leadership roles now that the big fish is gone. This climate will be similar to the SAP/SuccessFactors/Jobs2Web dust-up that happened in 2011 in terms of deal structure and market movement."
(It is worth noting here that Entelo is uniquely poised to rocket to first place from a social search and recruiting engine perspective, having announced its own $12 million round just two weeks before the LinkedIn announcement.)
This is my own prediction from the previous article I wrote on this topic, and so far, we're not seeing it come true – not just yet. However, there was and continues to be a flurry of investment and MA activity within the space, and there appears to be no slowdown in sight. It could be that the rest of the world is sitting up and taking notice that a massive player doubled down on talent acquisition technology.
–
Many of our predictions will need years, not weeks, to come to fruition, but the aftermath in the talent acquisition markets is clear. Talent Tech Labs' own ecosystem, which tracks the movement of talent acquisition technologies through the "source," "engage," and "hire" stages, will see LinkedIn moved from the social network and candidate-focused quadrant (where it currently sits) into some hybrid of the job board and social search engine areas (where many of its predicted successors sit).
What's plain to me is that the aftermath of the LinkedIn acquisition for LinkedIn seems firmly rooted in talent management, while the aftermath for recruiters and those who work in talent acquisition will be the rapid movement of social search engines jockeying to take LinkedIn's place.
A version of this article originally appeared in The HR Tech Weekly.
Brian Delle Donne is the president of Talent Tech Labs.