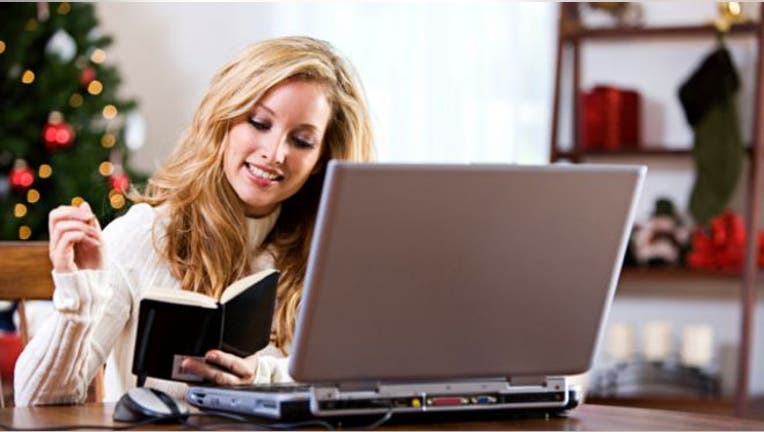 Social media lets businesses interact directly with customers, press, investors and competitors with ease. But do you know what to say — and where and when to say it?
Recently, a California franchisee of nationwide chain Villa Fresh Italian Kitchen jumped onto the social media bandwagon by launching a crowdsourcing contest called "Dub the Dew." Online fans were asked to suggest and vote for the name of its new drink, a Mountain Dew brew flavored with green apples.
But before you could say Instagram, the contest was hijacked and a host of spammed submissions — Diabeetus, Gushing Granny, Fapple — topped the leaderboard. The site was quickly pulled down. PepsiCo's Mountain Dew, which had nothing to do with creating the contest, chose to step in, tweeting: "Dub the Dew definitely lost to The Internet. It was a local customer program, not a Dew one, & we're helping them clean up."
Clearly, social media marketing is not foolproof. Rather than learning about its downsides through your own trial by fire, here are some common mistakes that social media experts advise you to avoid.
Mistake No. 1: Turning up social media volume without monitoring the dialsSome buzz stays bad to the bone. A juicy gaffe or gotcha can shove your product or entire brand into social media's raucous echo chambers, where retweets and video replays mean you never get to say you're sorry.
So one of the worst mistakes small businesses make when adopting social media, says New York publicist Marissa Wolf, is "jumping in too fast and not taking enough time to learn."
Mistake No. 2: Using too many social media platforms
While social media use among small enterprises is rising — up to 53 percent in 2012 — most of it remains informal, ad hoc and impulsive, according to a survey from SMB Group, a Northborough, Massachusetts, researcher.
The result is haphazard or inconsistent approaches across too many platforms. "There is no rule saying you must have a Facebook page, or a Twitter or Pinterest account, to be 'social,'" says Malibu, California, social media consultant Dan Grody.
For example, Foursquare may work for street-level retailers or restaurants, but it won't do much for an IT services firm housed in a high-rise. Taylor Aldredge, self-styled "ambassador of buzz" at Grasshopper, a virtual phone system for entrepreneurs, says, "We've identified Twitter and Facebook as the best ways to reach customers, because Facebook allows us to post pictures and videos about Grasshopper culture, and Twitter allows us to broadcast content we produce on our blog."
Mistake No. 3: Ceding control to 'digital natives'
Owners typically choose a young digerati intern or the niece obsessed with YouTube to support their social media platforms. "But while a 'digital native' may know how to use the tools of the trade, he or she doesn't necessarily possess the marketing and communications savvy to be a company spokesperson," points out Eugenie Sills, a social media strategist based in Great Barrington, Massachusetts.
If you harness younger talent, provide some training and ongoing supervision by experienced marketing staff — and vet every posting before it goes live.
Mistake No. 4: Creating content that's all about youMake sure every byte and pixel of your content is designed to inform, amuse, entertain or amaze — not peddle your products or push promotions. Don't forget to have a conversation. "Companies will have the most impact when content is created with the user in mind," says Jason Weaver, CEO of Shoutlet, a cloud-based social marketing platform for businesses.
Mistake No. 5: Ignoring customers who raise their handsWe've all learned that recruiting new customers is way harder and more expensive than retaining existing ones. Yet a 2011 Marist Research survey found that 71 percent of companies ignored their customers' complaints on Twitter.
Kris Duggan, CEO of Badgeville, which sells customer loyalty software services that provide psychological and financial incentives, explains why. "Businesses typically reward customer behaviors on their websites after a purchase or a product review. But rewarding behavior for things on the social Web is harder, because they're not necessarily in your control."
He suggests that "whenever a customer or prospect talks about your brand on Twitter, LinkedIn or Facebook, you give a reward for doing that, even if it didn't happen on your account or page." Or, he says, you could further incentivize users by offering a reward after five mentions.
Just make sure to quickly respond to customer complaints. Often, all an aggrieved user wants is an apology. Then the complaint dies and a loyal customer lives.
Mistake No. 6: Letting employees sabotage your social media good willWith social media evolving so fast, few businesses have even considered policies about staff usage. But lax rules or a laissez-faire culture can damage your reputation and lead to serious liability.
"Place boundaries on how employees can use the company name and information in their after-work Internet activities," advises Washington, D.C., lawyer Joy Butler, author of "The Cyber Citizen's Guide Through the Legal Jungle." She suggests that you require staffers who identify themselves as company employees on personal blogs or social media accounts to include a disclaimer stating that all their views are personal.
Mistake No. 7: Giving up too soonBuilding a following and a strong social media personality takes time. "If you truly want to succeed in expanding your network online, then you will have to be prepared to really commit to the process," says publicist Wolf. "Don't give up, because you'll find success when you least expect it."
? Business on Main. Sign up for our Main Street Authority newsletter to get articles like this delivered monthly to your inbox.