The 3 Successful People You Need to Have in Your Corner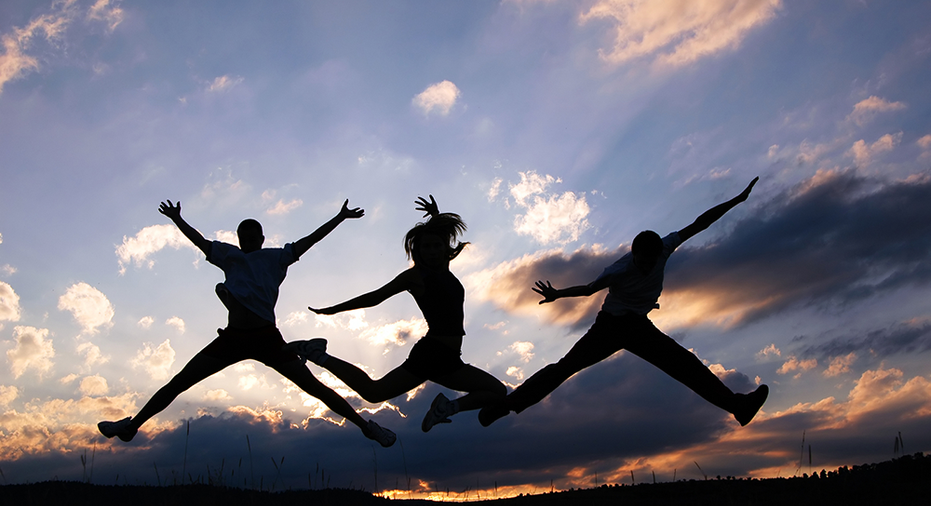 Article by Minda Honey
From the very first time I worked a drive-thru window at 16 years old, when I began intuitively upsizing customers' soda and soft-serve orders, I'd been cultivating a career in sales. After nearly a decade of working for large corporations, however, I decided to enroll in graduate school and begin a new career as a writer. Less than six months after graduating, I became a full-time freelance writer.
But I didn't do it alone. I had three people in my corner who helped make my employment freedom a reality. Here's who they are and how to add them to your own network:
1. The Connector
Why: To make it as a writer, I left Southern California and moved back to my hometown. I had been away for eight years and was no longer plugged in, but I had maintained some of my friendships from high school and college. One of those friends was Zack. Zack had become heavily involved in the startup scene  – a group I had had zero contact with.
When one of the startups he was friendly with mentioned they needed a content writer, Zack was happy to put them in touch with me. I did the rest. Zack and I still frequently run into each other at networking events, and he regularly introduces me to new people. Not only is Zack a Connector, but he's also a cheerleader who promotes my value to others.
How: Connectors are easy to find. They're that person you see at every networking event around town. They're open and friendly, so don't be shy about approaching and introducing yourself. You can try to get to know them better by offering to take them to coffee or lunch, but be warned: They typically keep a full schedule. You might be better off starting a friendship through social media while you wait for an opening on their social calendar.
Don't overlook the Connectors you might already have in your network. Another friend of mine, Drew, works in hospitality. In a former role, he'd connected with a woman who was launching a new online media outlet, and he knew the perfect writer to add to her roster – me! You never know who might have a lead for you, so let all of your friends and family members know what you're doing for work and that you're taking on new clients.
2. The Two-Steps Ahead
Why: When people hear "mentor," they imagine tracking down the Oprah of their town to learn all of their secrets. But you probably don't have that access. Plus, there are likely a few hundred steps between your career and Oprah's. What you really need is someone who is just a few steps ahead of you and who can help guide you down a similar path.
My first regular column was the result of a friend of a friend, Alex, who wrote for the local publication in San Diego. She asked me if I'd write a piece for them about Beyoncé. Her editor liked my piece enough to offer me a regular column. We became fast friends. Alex is not only a San Diego columnist, but also an established journalist who has had work published in large national publications. Throughout the past year, I've turned to her for advice. Following her career trajectory, I make notes of the steps I should take, too.
How: Social media and networking events are great places to spot a Two-Steps Ahead. It's easier to approach someone who's just a little bit further along in their career than to summon the courage to reach out to a CEO.
I belong to several writing-focused Facebook groups, and I often reach out to writers I admire. Writers who admire me often find their way into my inbox, too. When it's your turn, put in the work of being someone else's Two-Steps Ahead. It pays off to pay it forward.
3. The Parallel Peer
Why: I met Kaitlyn at a networking event for creatives (see a theme developing?). She'd recently taken the plunge into full-time freelancing, too. Although she was a writer, many of her clients were editing and public relations services, as well as a business she'd started with a friend.
Kaitlyn and I would discuss our financial goals and the steps we were taking to hit them, and we encouraged each other to push for bigger bylines. We weren't competing directly for opportunities, so there wasn't any secrecy or jealousy. Kaitlyn helped me out with pointers when a client of mine needed some light public relations work, and I forwarded public relations clients to Kaitlyn.
How: Technically, Kaitlyn found me. After we met, she emailed me an invite for coffee. We've managed to stay in touch since then, despite both of us juggling hectic workloads. My advice for finding a Parallel Peer": When you meet someone new and have the polite, "Let's grab coffee!" chat, make sure you actually go and grab that coffee.
The best Parallel Peer is someone whose drive is similar to yours. That way, you can hold each other accountable. However, what they're attempting to achieve shouldn't directly compete with what you're attempting to achieve. You can genuinely cheer each other on while avoiding the taint of envy.
–
Taking on a new career is scary. Having the right people in your corner can help you realize your potential and get you there faster. No one does it alone, so find yourself a set of Zacks, Drews, Alexes, and Kaitlyns. Then, watch your career take off.
A version of this article originally appeared on SUCCESS.com.
In her 20s, Minda Honey wore business casual and sold smartphones and mop buckets. She plans on spending her 30s writing about what happened after 5 p.m.