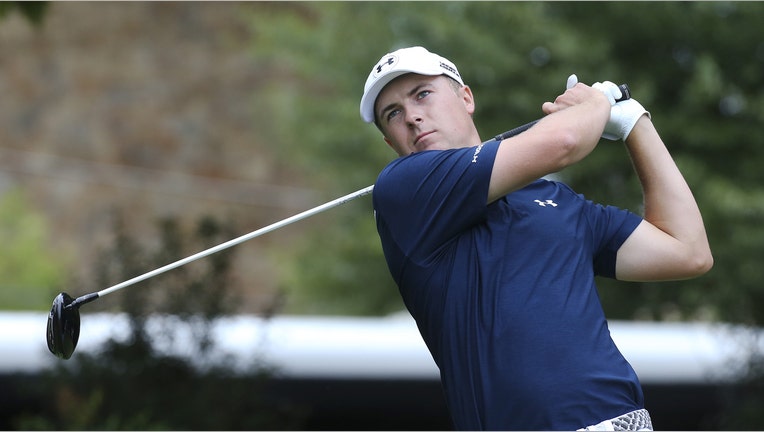 Jordan Spieth is the new champion of golf earnings.
The 22-year-old phemon has cashed $22 million on the course this year, a record high for any golfer in a single season.
With a victory at the Tour Championship on Sunday, Spieth received about $1.49 million in prize money. That brought his season total to about $12 million. Spieth is also due a $10 million bonus for securing the FedEx Cup, which is awarded to the golfer with the most points at the conclusion of the Tour Championship.
Tiger Woods held the previous record with $20.9 million total in 2007, the first year of the PGA Tour's FedEx Cup. However, when Woods took home the FedEx Cup, the bonus was deferred. Spieth will get $9 million of his first-place check in cash.
The previous record for prize money alone was set by Vijay Singh in 2004. He won a combined $10.9 million that year.
The Tour Championship and FedEx Cup titles wrapped up an incredible season for Spieth. The Dallas native won the Masters, where he tied Woods for the best 72-hole mark in the tournament's history, and Spieth later became the youngest-ever U.S. Open champion.
Spieth is now the No. 1 golfer in the world, jumping ahead of Jason Day and Rory McIlroy.