The 12 Days of...Credit Cards?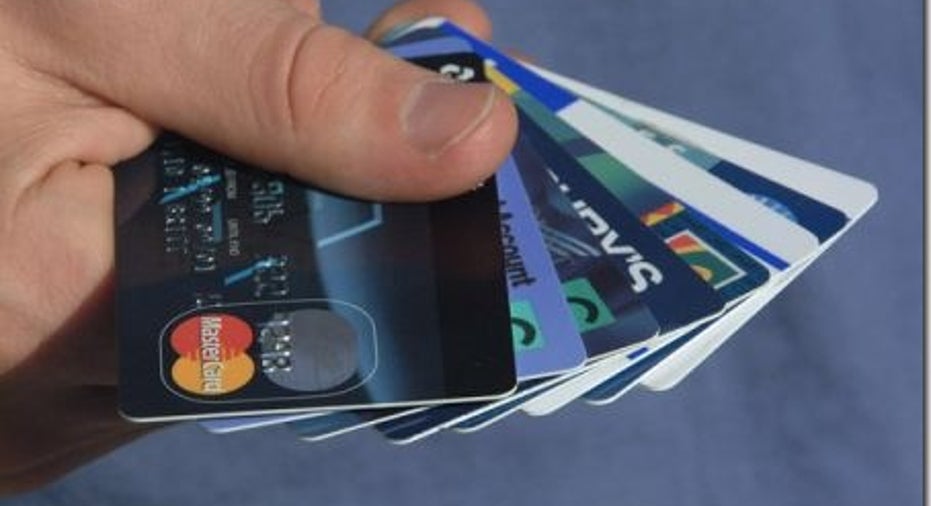 Despite an inexplicable drop in the price of four calling birds, PNC Wealth Management estimates the cost of all the gifts in "The Twelve Days of Christmas" at a cool $101,119.84. Following the song to the letter means delivering 364 gifts to your true love this month. If you're going to charge all of those gifts, some of this year's best credit card deals could save you enough money to keep a few golden rings for yourself:
12 months with no interest
Low introductory rate deals flooded Americans' mailboxes over the past year, as banks competed for the attention of affluent consumers. Though most teaser-rate credit cards offer a year with no interest, Citi issued applications with up to 21 months at 0% APR. Some versions of the Discover Card carry an 18-month promotional offer, while Slate from Chase extended its teaser period on some new accounts to 15 months. Take over a year to pay off the $2,629 you'll spend on 12 drummers drumming and avoid the $394 in interest charges from a typical credit card.
11 retail gift cards
Chase's Ultimate Rewards program touts an easy exchange rate for retail gift cards: 100 points equals one dollar in retail credit. However, Chase Sapphire Preferred cardholders enjoy a 7% bonus dividend on all the points they've earned every year. Using that card, hiring those 11 pipers piping for $2,427 will net you 2,596 points. That's enough to cover the $25 iTunes gift card you'll use to replace them next year.
10 times bonus points
American Express recently reinvented its Platinum Card, adding cardmember benefits such as airport lounge access and rebates on airline incidental fees. However, gift buyers will love special offers on the card's special website that offer up to 10 times the Membership Rewards points at select luxury retailers. A $4,766 bill for 10 lords a-leaping could net 47,660 reward points, just enough for a free iPhone.
9 expense reports
Business credit cards often earn miles, points and rebates for company owners. But they also bring order to the process of compiling expense reports. When your company requests additional Ink from Chase employee cards, your team can access Jot. Chase's smartphone application lets employees initiate expense reports at the time of purchase, so you'll know exactly why your assistant paid $6,294 for nine ladies dancing.
8 bag check fees waived
Somehow, it only costs $58 to hire eight maids a-milking. Yet, it can cost you about the same just to get two checked bags onto a single flight on some airlines. Both the Gold Delta SkyMiles Business Credit Card from American Express and the United MileagePlus Explorer from Chase will cover the first checked bag for each member of your travel party. The AmEx Platinum Card will rebate up to $200 per year in baggage fees, regardless of which airline you fly.
7% APRs
Some consumers like to have a low interest credit card on hand for unexpected purchases, like the $6,300 cost of seven swans a-swimming. Simmons First and IberiaBank both offer no-frills accounts with variable rates that start around 7% for applicants with excellent credit.
6 free hotel nights
Maybe you need to spend the night near the farm where you're spending $162 for six geese a-laying. Or maybe you're preparing a getaway to escape all that honking. You can spend six full nights with a "PointsSaver" deal at a participating Marriott property when you use the bonus points from a new Marriott Rewards Premier Visa Signature Card from Chase. Other hotel rewards cards include the Citi Hilton HHonors Visa Signature Card, which offers a signup bonus good for three nights in one of the chain's "Category 2" hotels.
5% cash back
Five gold rings may cost you $645, but earning 5% back on these and other holiday purchases can lighten your year-end debt load. The Citi Dividend World MasterCard, Chase Freedom Visa and Discover More cards all offer seasonal 5% bonus cash back rewards.
4 front-row seats
With so many lenders offering similar credit card rewards, payment platforms use cultural events, sporting matches and live entertainment to differentiate themselves. For instance, Discover Card holders can score exclusive seats to professional hockey and college football matches, along with VIP fan experiences. American Express treats its cardmembers to special events at New York's Fashion Week and the Tribeca Film Festival. Visa cardholders can expect unprecedented pampering at the 2012 Olympics. Anybody can buy four calling birds for $519, but only the right credit card deal can get you last-minute tickets to a sold-out concert.
3% balance transfers
Even if you had to spend $150 on three French hens with a retail store credit card, you can still save money with some of this year's best balance transfer offers. Because many banks now charge a 5% balance transfer fee, finding a lower rate can save you some instant cash. Bank of America discounts balance transfer fees to 4% on many of its revamped BankAmericard offers. Some Citi and Capital One credit cards offer a 3% fee. With excellent credit, you could even qualify for fee-free balance transfers from PenFed, Simmons First, and Slate from Chase.
2 round-trip tickets
Two turtle doves will only cost you $125, though you're probably going to have to fly to Turkey to get some. It's a good thing airline credit cards went a little crazy with sign-up offers this year. Chase made headlines with a revamped Southwest Rapid Rewards credit card that offers new cardholders two domestic round-trip tickets. The same lender offered a quick deal with its British Airways Visa, offering two international round trips for lucky applicants.
And purchase protection for free
After buying 364 gifts over 12 days, the last thing you want to worry about is replacing a $185 partridge in a pear tree. All four major credit card payment platforms offer some form of purchase protection. For instance, MasterCard will refer you to the original retailer for a refund or a replacement during the first 60 days after a transaction. Discover offers a fee-based, extended-warranty program through a partnership with SquareTrade. Meanwhile, Visa Signature cardholders enjoy free access to a Warranty Manager program that tracks and extends manufacturer repair programs.
However, American Express made the biggest splash this year by including its no-questions-asked purchase protection program as a free benefit for users of its new prepaid debit cards. Even if you're staying within the typical $700 price range that most Americans set for their holiday spending, the best credit cards and debit cards can help you squeeze even more value from your budget.
The original article can be found at CardRatings.com:The 12 days of...credit cards?