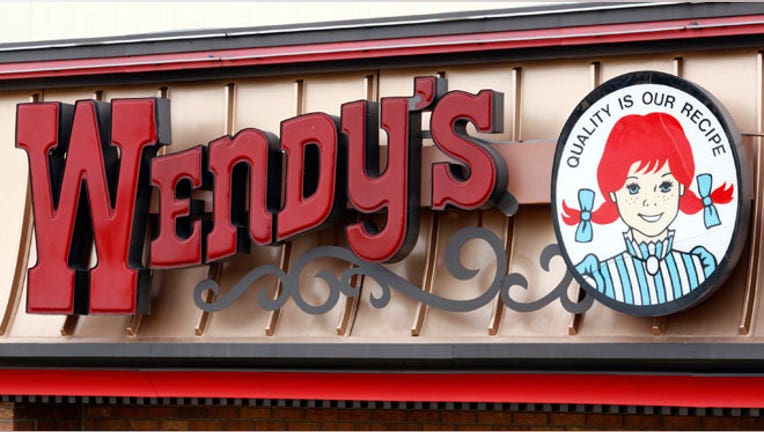 The gap between rich and poor is well illustrated by the large multi-billion dollar corporations employing thousands of low-wage workers. With the Great Recession over, not only are many of these companies now hitting record profits, but their executive pay remains spectacularly high. Meanwhile, according to a report released by the National Employment Law Project, the current federal minimum wage the workers are often paid, is worth 30% less than it was in 1968 in terms of purchasing power.
This story was originally published by 24/7 Wall St.
Two-thirds of low-wage workers — those that are paid less than $10 an hour — are employed by large corporations with at least 100 employees reports NELP. All of the largest companies in low-wage industries, including McDonald's, Walmart, and Starbucks own hundreds, even thousands, of stores across the country. Based on NELP's July 2012 report, "Big Business, Corporate Profits, and the Minimum Wage," 24/7 Wall St. reviewed the 12 American companies that pay the least.
These employers fall into one of two categories. They are are either large national restaurant chains such as McDonald's, Burger King, and Starbucks, employing tens of thousands of cashiers and cooks. Seven of the 12 companies fall into this category. The others are large national retailers, employing tens of thousands of cashiers and salespeople, like Walmart, Target, and Sears.
In addition to low wages, many of these companies have a history of poor labor relations that extends beyond underpaying their employees. Long hours, unsafe or unpleasant working conditions, limited benefits and restricting access to full-time work, often accompany minimum wage jobs in many of these companies.
The recession has affected every company on this list. Many used the downturn to explain reductions in employee benefits, long hours, and continued low pay. However, the recession is over for a majority of minimum-wage employers. Nine of the 12 companies on this list have been profitable for the past three years. Of these 12 companies, a full ten had higher revenue compared to 2010.
Despite this fact, improvements in employee benefits or an increase in pay have not materialized for workers at most of the companies on the list.
Based on the National Law Employment Project's report, 24/7 Wall St. Identified the 12 largest companies in industries that are primarily low-wage employers. The report also provided the most recent available data on the total size of the companies' workforces, the recent performance of the corporations in terms of revenue and profit, and the highest executive pay at these companies. 24/7 Wall St. also reviewed revenue, income, and the number of stores from company filings.
These are the companies paying Americans the least.
12. J.C. Penney > U.S. workforce: 159,000 > Highest compensation: $53,281,505 > Revenue: $17.26 billion > Net income: -$152 million > No. of U.S. stores: 1,102
J.C. Penney Company, Inc. (NYSE: JCP) is poor example of a low-wage employer that has rebounded from the recession stronger than ever. So far, Penney's attempts at a turnaround have failed, and it is struggling just to stay afloat. The retailer has posted a big third-quarter loss, its shares tanked and Standard & Poor's lowered its credit rating deeper into junk status. If J.C. Penney cannot get some traction during the holiday season, employees no doubt will face more layoffs. It would not surprise many analysts if the retailer went the way of Woolworth's and Montgomery Ward.
11. Darden Restaurants > U.S. workforce: 165,475 > Highest compensation: $8,480,148 > Revenue: $8.00 billion > Net income: $475.5 million > No. of U.S. stores: 1,994
A lawsuit filed in September charged Darden Restaurants, Inc. (NYSE: DRI) with violating federal labor laws by underpaying thousands of servers across the country at its Olive Garden, LongHorn Steakhouse and Red Lobster chains. The action represented employees who who worked for the company going back to Aug. 2009 and sought millions of dollars in back wages and other compensation. "We're seeking not only to correct the wrongs that have occurred at Darden, but hopefully this will stimulate change across the country," said a lead attorney in the case. While the compensation of CEO Clarence Otis Jr. did drop from $8.48 million in 2011 to $8.08 million in 2012, that cannot be much comfort to those at the bottom of the pay scale at Darden.
Also Read: America's Least Valuable CEOs
10. Wendy's > U.S. workforce: 168,672 > CEO compensation: $16,537,725 > Revenue: $2.13 billion > Net income: $12.9 million > No. of U.S. stores: 6,594
The Wendy's Company (NYSE: WEN) efforts to remake itself appear to be paying off. Same-store sales have risen for six straight quarters, and the company tries to sidle away from the traditional fast-food category toward the fast-casual arena occupied by the likes of Panera Bread Co. (NASDAQ: PNRA) and Chipotle Mexican Grill Inc. (NYSE: CMG). Investors have been rewarded with a recent boost to the quarterly dividend to $0.04 per share from $0.02 per share, though shares have been largely range-bound between $4 and $5 for almost four years. It remains to be seen whether Wendy's employees will benefit from the recent success. It's interesting to note that the top compensation package at Wendy's is greater than those at McDonald's or Starbucks.
9. Macy's > U.S. workforce: 171,000 > CEO compensation: $17,650,702 > Revenue: $26.41 billion > Net income: $1.26 billion > No. of U.S. stores: 842
Unlike many of the companies on the list, some of Macy's (NYSE: M) workers are members of a union and they have achieved several concessions from the company. Specifically, next spring, senior members of the retail unions at New York City's Bloomingdales and Macy's will be able to choose their preferred hours of work by setting their own schedules and vacation time. According to UPI, "these gains … are in contrast to the scheduling uncertainties rampant in an increasingly 'just in time' work force." While workers count this as a small victory, only 4% of Macy's and Bloomingdales' combined 171,000 employees are members of a union.