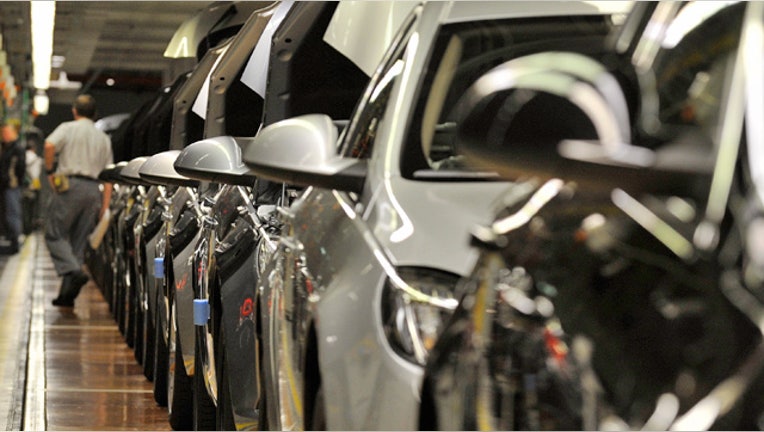 A new Honda Accord costs about the same amount no matter where you buy it.
But every dime you spend after you leave the dealer's lot is affected greatly by where you live:
On a typical day, the cheapest gallon of regular gas in America is half the price of the most expensive.  Even at 27 mpg in the Accord, that adds up.
In a typical year, a driver in Washington, D.C., racks up half as many miles as a driver in Kentucky, according to the Bureau of Transportation Statistics.
And a driver in Maine would pay a third as much for car insurance as a motorist in Louisiana, according to data gathered by Quadrant Information Services.
Factoring in miles driven, the cost of gasoline and the cost of insurance, drivers in Wyoming shell out more cash than those in any other state -- $4,828 a year. At the other end of the scale is Alaska, where the tally is $2,765, more than $2,000 a year less than Wyoming and well below the national average of $3,482.
Those costs come every year, long after the payment book is empty.
The Automotive Misery Index
Percentage-wise, Wyoming drivers aren't hurting as much as those in Mississippi.
Gas and insurance consume 9.1 percent of an average Wyoming household income of $52,848. But households in the nation's poorest state bring in considerably less, $36,821, drive a lot of miles and pay more than average for insurance. Overall, Mississippians spend 11.6 percent of household income to fuel and insure their cars, the most of any state.
Who feels the pinch least? Drivers in New Hampshire, where the distances are smaller, the insurance is cheaper and the paychecks are bigger, shell out just 4.4 percent of household incomes. Here's a look at the 10 most miserable states:
Where driving costs most
The complete table is at the end of this article.
Comparing misery to misery
Your personal level of misery is no doubt different, determined by where you live, the car you choose to drive and how often you drive it.
If there's a common factor among our 10 most miserable states, it's that their motorists rack up a lot of miles and pay much higher-than-average insurance rates. Mississippians, for example, drive more miles than motorists anywhere except Wyoming, and they pay more for insurance than most people do. Yet gasoline isn't cheap there and incomes are the nation's lowest.
All isn't lost, however.
You can drive less. Every 27 miles you don't drive in your new Accord is another $3 and change in your pocket. If you can drive a lot less -- typically under 7,500 miles or so a year -- you can save on insurance as well.
You can search a little harder for cheaper gas. You can learn the tricks of hypermiling or look for a hybrid car.
And you can shop around for car insurance. Last year, we analyzed 40,000 insurance quotes to see how wide the gap between cheapest and next-cheapest would be. Drivers under 25 were offered rates that on average differed by more than $1,100. (See "Pocket $1,102 just by shopping around.")
That'll buy a lot of gas.
Compiling the numbers
To keep things modestly scientific, we compared costs for the same driver and the same car to isolate the geographical changes.
Below we've laid out gas prices in each state, as gathered by AAA Daily Fuel Gauge Report on Sept. 1, and how much a year's worth of fuel for a 2012 Honda Accord would cost for someone driving an average number of miles for that state. Then we threw in a year's worth of insurance on the Accord, and topped it off by looking at the total outlay as a percentage of that state's median household income as determined by the 2010 Census.
Misery from Alabama to Wyoming
Methodology: Insurance rates were averaged from six carriers in 10 ZIP codes per state for a 2012 Honda Accord driven by a 40-year-old male with no violations or accidents commuting 12 miles to work. Our hypothetical driver carries a $500 deductible on collision and comprehensive coverage;  bodily injury liability policy limits of $100,000 per person and $300,000 per accident; and $50,000 in property damage liability coverage. Report was commissioned by CarInsurance.com from Quadrant information Services.
The original article can be found at CarInsurance.com:The 10 most miserable states for drivers