The 10 Highest-Paying IT Certifications of 2018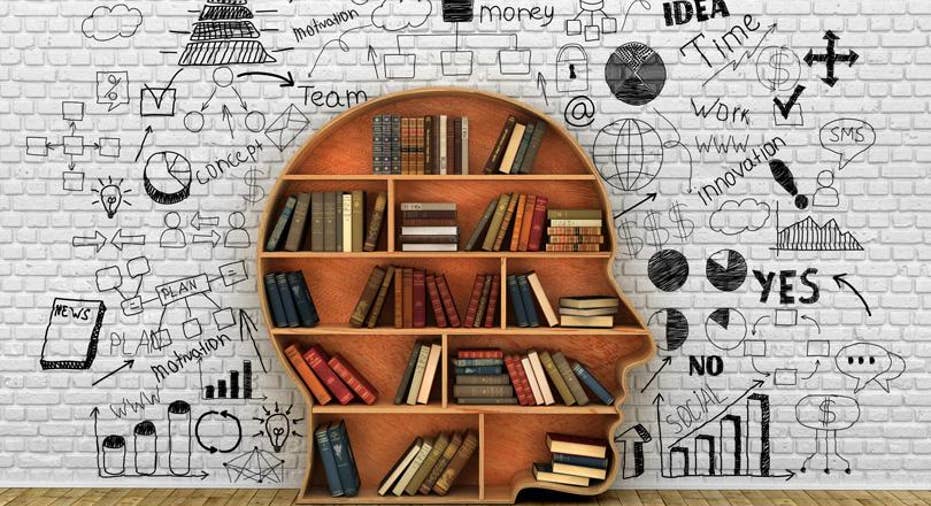 A career in information technology (IT) takes a lot of planning. Choosing from the many available certifications determines which sort of career options are available to you. Whether it's system administration, networking, or security that interests you, you're sure to find plenty of certifications that match what you're looking for.
Maybe you just have a personal passion for IT and would do it for free. If, however, (and this is more likely), you're in it for the money then this article lists the top ten highest-paying IT certifications in the world, as well as their corresponding pay range, and a brief description of what you'd be doing. The data in this piece was provided by Global Knowledge, a professional development solutions provider. The data is based on what their customers are studying and the kind of work that generates once they graduate. Check out Global Knowledge's website for more resources and courses for these certifications.
Please keep in mind that these figures change from year to year, so we'll be updating this piece whenever Global Knowledge releases new data. Be sure to return to this list to check out which certification tops the rankings the next time you're thinking of changing career gears.
10. Six Sigma Green Belt
While it has nothing to do with martial arts, a Six Sigma Green Belt is nonetheless a force to be reckoned with in IT. As a green belt, you'll apply your knowledge in the Six Sigma business methodology and lead your organization in IT improvement projects. There are a number of organizations that offer different paths to this certification, but Global Knowledge offers certifications both for completing the training and for completing a related live project. Those who find work as a Green Belt can look forward to an income of $104,099 per year.
9. Certified Ethical Hacker (CEH)
The CEH certification is meant for a wide range of IT professionals, including security officers, auditors, and just about anyone responsible for network and data security. Given the unrelenting tide of cybersecurity threats over the years, this is a certification that's sure to stay relevant for many years. The exam costs $3,895 to take, but if you pass it's good to know that successful CEH's earn a respectable average of $106,375 per year.
8. Certified ScrumMaster
The Certified ScrumMaster is one of the more popular project management certifications that's available today. Scrum refers to a style of management in which teams have a huddle meeting every morning to review progress, with adjustments being made every day to ensure all team members are working as productively and efficiently as possible. Getting certified means attending a two-day workshop course, followed by a 24-35 question exam. Should you succeed, Certified ScrumMasters earn an average of $106,938 per year.
7. Certified Information Security Manager (CISM)
The Certified Information Security Manager (CISM)'s main focus is on information security management. Your job will be to design and engineer security protocols as well as manage a company's security. As CISM, you'll have access to lines of business outside of IT, putting you face to face with company stakeholders.
CISM's are well-paid, too. On average, Global Knowledge says you can make an average of $108,043 per year. If you choose to go down this route, however, then you'll have to take a 200-question test on topics such as information security governance, information risk management, and incident management.
6. Certified in Risk and Information Systems Control (CRISC)
Take the CRISC exam and you'll be tested in four major areas: Identification, Assessment, Response, and Mitigation, as well as Control Monitoring and Reporting. If you have the prerequisite three years of relevant experience, and identifying and managing risks sounds interesting to you, then the CRISC certification might be worth checking out. If you pass the exam and find a role, professionals with the CRISC certification earn an average of $111,049 per year. The 4-hour test has 150 questions and lasts four hours.
5. Certified Information Systems Security Professional (CISSP)
If you work in analysis, auditing, systems engineering, or anything in between, then the CISSP might be the perfect certification for you. CISSPs are information assurance professionals who are mainly responsible for determining the architecture, management, design, and controls that ensure the security of your company.
Should you pass the test, which requires you to have a minimum of five years of relevant experience, you can look forward to an average pay of $111,475 per year. It's worth noting that, even after getting the certification, you will still need to receive Continuing Education credits each year to maintain your credentials.
4. AWS Certified Developer – Associate
New to the list this year is the AWS Certified Developer, which validates your technical experience in developing and maintaining applications on the Amazon Web Services platform. You'll be tested on your judgment in choosing the right AWS services for apps, mastery of the platform's software development kits (SDKs), and knowledge in code-level application security.
The exam consists of multiple-choice and multiple-answer questions, and you will have 80 minutes to complete it. Prerequisites include one year or more of hands-on experience with AWS and in-depth knowledge of at least one high-level programming language. Should you be successful, AWS Certified Developers earn an average of $114,148 per year.
3. Project Management Professional (PMP)
The PMP certification was created and administered by the Project Management Institute (PMI) and is one of the most recognized project management certifications available today. This certification demonstrates that you are competent when it comes to managing projects and project teams. You will be tested in five specific areas: initiating, planning, executing, monitoring and controlling, and closing.
Before you become certified, however, you'll need to have completed at least 35 hours of related training before you can take the exam. If you have a Bachelor's degree, then you'll also need 4,500 hours of project management experience (those without a degree will need 7,500 hours). Getting PMP certification takes years but it's worth it. PMPs currently earn an average of $114,473 per year.
2. AWS Certified Solutions Architect – Associate
AWS certifications are hot this year. The AWS certified solutions architect exam tests your expertise on designing systems on AWS. If you have hands-on experience with AWS services and are used to architecting large-scale distributed systems, then this certification may be exactly what you're looking for. The exam takes 80 minutes and is administered at PSI centers across the United States. Successful AWS Certified Solutions Architects can make an average of $121,292 per year.
1. Certified in the Governance of Enterprise IT (CGEIT)
Those with the CGEIT certification are experts in managing, advising, and providing assurance services when it comes to enterprise IT governance. CGEIT certificates can lead to many different roles, including Risk Management Officer, IT Risk Leader, and Assistant IT Controller.
Most importantly, the CGEIT is lucrative. Because demand is so high for people with enterprise IT skills, those with this certification earn an average of $121,363 per year. It costs $575 to take the exam, but considering the opportunities involved, that's a value for access to some of the best-paying IT work around.
This article originally appeared on PCMag.com.