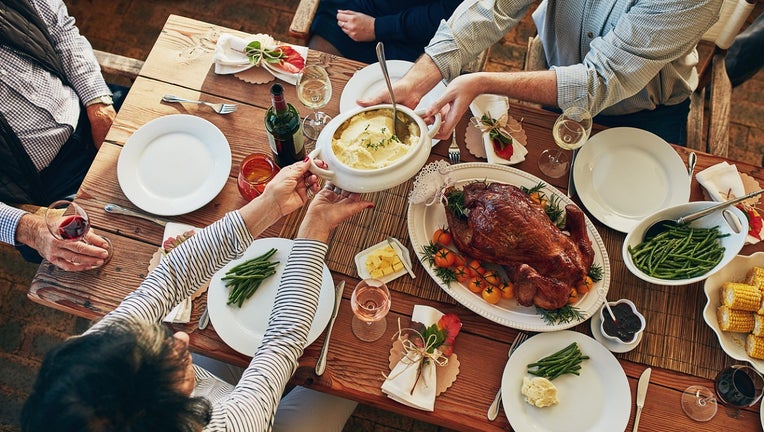 Many Americans are going to be "thankful" this year while shopping for Thanksgiving Day dinner supplies as some food prices have fallen to the lowest in five years, according to new data from the American Farm Bureau Federation.
The average cost of this year's feast for 10 people is $49.12, a 75-cent decrease from last year's average of $49.87.
The day's biggest ticket item—the turkey— saw the biggest price plunge. According to AFBF, a 16-pound turkey averaged a total of $22.38 this year, which is a 36-cent decrease compared to 2016. Even Amazon's (NASDAQ:AMZN) Whole Foods announced Wednesday that it's slashing prices on some of its "holiday staples," including select organic and non-antibiotic turkeys.
Dr. John Newton, AFBF director of market intelligence, said cheaper turkeys this year is due to large inventories in cold storage, which is up almost double digits from last year.
"For the second consecutive year, the overall cost of Thanksgiving dinner has declined," Newton said. "The cost of the dinner is the lowest since 2013 and second-lowest since 2011. Even as America's family farmers and ranchers continue to face economic challenges."
In addition to turkey, other food items such as milk, bread rolls, pie shells, sweet potatoes and green peas also saw significant decreases.
"Milk production has increased, resulting in continued low retail prices," Newton added. "In addition, grocers often use milk as a loss leader to entice consumers to shop at their stores."
However, there were some holiday classics that saw an increase this year, including whipping cream, cubed bread stuffing, pumpkin pie mix, cranberries and veggie trays.
"Whole whipping cream is up about 4% in price, due to increased consumer demand for full-fat dairy products," Newton said.