Thanks for Everything, Mom. Now Let's Talk Retirement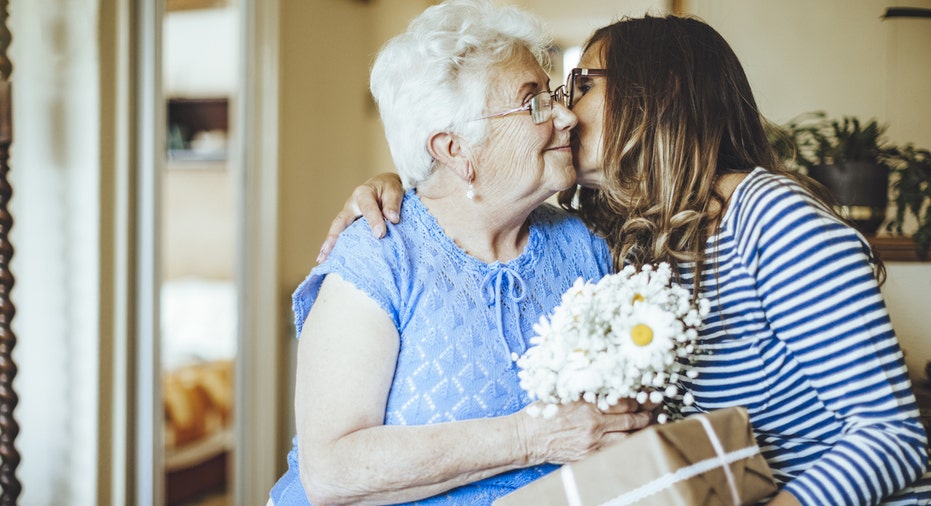 Shoppers are expected to shell out a record $23.6 billion on dinners, flowers and other gifts for Mother's Day 2017, according to the National Retail Federation. But if your loved ones are wondering what's on your wish list, consider asking for a donation to your retirement savings fund.
OK, maybe a brunch chat on the merits of a traditional individual retirement account versus a Roth IRA will have you reaching for tequila rather than a mimosa. But American women face obstacles to saving for retirement, and studies suggest that the caregiving role Mother's Day celebrates is a big reason why.
Fortunately, it's possible to catch up, even if you've prioritized family over retirement planning.
Why Some Moms Fall Behind on Savings
Government statistics show that full-time working women earn a median income of 80% of what full-time working men make. Research from Harvard University suggests that this pay gap owes less to women earning lower salaries than men for the same job, and more to the fact that women hold fewer higher-paid posts in middle and senior management than men do.
Why? Women still disproportionately shoulder child and elder care tasks, and they're more likely to take career breaks as a result. A 2015 Washington Post poll found 62% of mothers have quit work or taken on fewer hours or less demanding positions in favor of child care, compared to 36% of fathers.  And a Pew Research Center study found that 29% of mothers stayed home completely in 2012, up from a record low of 23% in 1999. These women lack access to an employer-sponsored 401(k) and a match that can boost retirement savings.
Meanwhile, more adult children are supporting Mom: A 2015 TD Ameritrade survey found adult children are almost twice as likely to be supporting a mother (42%) than a father (23%). And the children doing the supporting are themselves overwhelmingly (91%) female.
Having a spouse who saves for retirement is a great asset — but whether you're married or single, if you have an income, you should be contributing to retirement savings. Looking after your own retirement balance will ensure your financial independence down the road.
How to Nurture Your Retirement Fund
In an ideal world, you'd be able to take full advantage of a 401(k) with a company match. But if you don't have access to a 401(k) — or perhaps your 401(k) fees or plan options are unsatisfactory — you can build your nest egg with a traditional IRA and a Roth IRA.
As this Roth IRA calculator shows, a 30-year-old who makes a $200 monthly contribution toward retirement and earns a 6% average annual return would have $319,000 by age 67. Both traditional and Roth IRAs allow contributions up to $5,500 a year for those who qualify, so you could also save much more if you have the means.
Here are more ways to strength your retirement savings:
Always maximize your 401(k) match. If you or your spouse is employed with a 401(k), contribute at least as much as the employer will match. But you don't have to stop there — employees can contribute up to $18,000 per year, all of which is tax-deductible.
Cap your current spending levels. Divert any raises, tax refund checks or other windfalls to your retirement savings.
Compare IRA providers to find the best account for your needs. Small differences in fees can have a big impact on your balance. One NerdWallet study found a 1% difference in fees can cost millennial investors as much as $590,000 in future gains.
Make catch-up contributions when you're old enough. Both traditional and Roth IRAs expand annual contribution limits to $6,500 for those age 50 and older. And 401(k)s allow catch-up contributions of an additional $6,000 each year.
So enjoy your day, Mom — and let's make sure you're still sipping mimosas long after you retire.
Kevin Voigt is a staff writer at NerdWallet, a personal finance website. Email: kevin@nerdwallet.com. Twitter: @kevinvoigt.
The article Thanks for Everything, Mom. Now Let's Talk Retirement originally appeared on NerdWallet.