Texas Instruments Tops Street in 4Q, But 1Q View Trails Estimates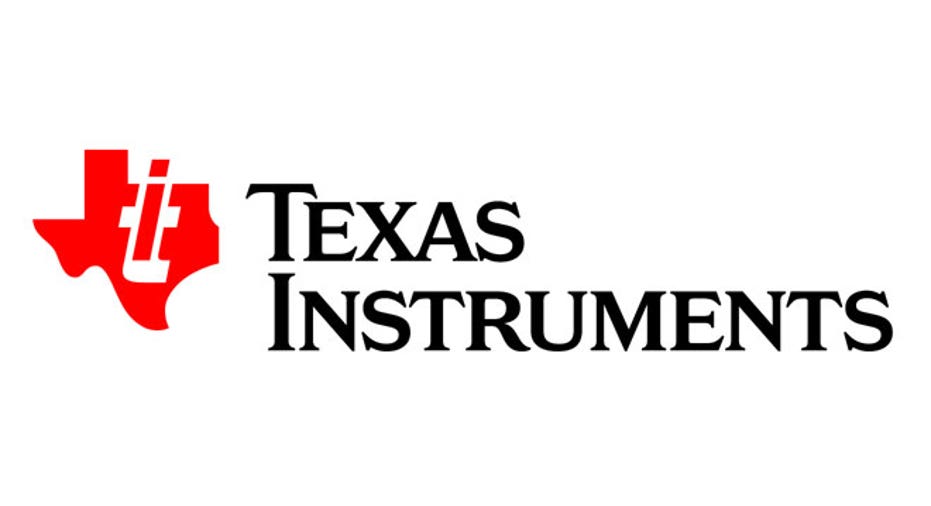 Texas Instruments (NASDAQ:TXN) said Tuesday its fourth-quarter revenue fell 13% from a year ago as demand slackened.
The Dallas-based chip maker warned that demand may not be picking up any time soon.
"We continue to operate in a weak demand environment," TI's CEO Rich Templeton said in a statement accompanying the earnings report. "Our visibility into future demand remains limited as our lead times are short and our customers are reluctant to commit to extended backlog."
Revenue was $2.98 billion, down from $3.42 billion during the same period last year.
Earnings fell 11% to 264 million from $298 million in 2011, while operating profit fell 62% to $139 million from $365 million. Earnings per share was 23 cents, down from 25 cents a year ago. Without several one-time charges, fourth-quarter earnings per share was 36 cents.
The fourth-quarter numbers beat analysts' estimates. Still, shares of TI fell 6 cents in after-hours trading to $33.46.
The company attributed the decline in gross profit to lower revenue and costs associated with "lower levels of factory utilization."
In addition, TI said revenue decreased across all product lines compared with the third quarter of 2012.
TI projected revenue for the current quarter revenue at between $2.69 billion and $2.91 billion, and earnings per share of 24 cents to 32 cents, below analysts' estimates of $2.89 billion and 32 cents.
"On the positive side, we believe customers and distributors are operating with lean inventory. Our own operations are disciplined and performing well, with gross margin up despite increased underutilization costs, and with operating expenses down from a year ago," Templeton added.