Texas Instruments Narrowly Beats on 1Q EPS, Revenue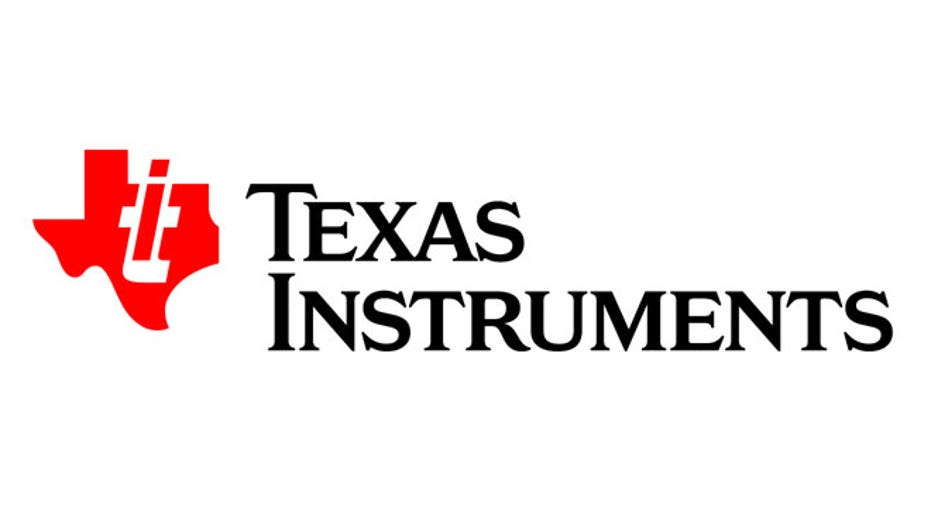 Texas Instruments (NASDAQ:TXN) reported on Monday a 37% surge in its first-quarter profit, as fewer charges versus the year-ago period offset declining revenue.
The company's profit climbed to $362 million, or 32 cents a share, up from $265 million and 22 cents a share in the year-earlier period. Revenue fell 7.6% to $2.89 billion.
Analysts were looking for per-share earnings of 31 cents on revenue of $2.85 billion.
Texas Instruments' embedded processing segment, which includes processors and microcontrollers, saw its revenue increase 4% to $561 million from $540 million, although its profit fell 80%. Sales of analog chips fell 2%, while operating earnings dropped 10%.
"Customers continued to operate in a real-time mode, maintaining minimal component inventory and ordering parts as they were needed," Chief Executive Rich Templeton said in a statement.
Templeton added that the analog and embedded processing segment accounted for 77% of the company's revenue, five percentage points higher than the prior year. The company's 33% dividend hike to $1.12 a share, announced during the quarter, reflects the company's "confidence in the long-term sustainability of our Analog and Embedded Processing business model," he said.
Texas Instruments also provided an outlook for the current quarter that beat the Street's view. It expects second-quarter earnings of 37 cents a share to 45 cents and revenue of $2.93 billion to $3.17 billion.
Shares of Texas Instruments were up a penny at $4.82 in after-hours trading.